Ninja V owners should be more than pleased to know that Atomos has just released AtomOS 10.63 update, which enables ProRes RAW support to a number of different cameras including the Sony Alpha 1, Sony FX3, Lumix BGH1, and the Sigma fp L.
Other than that, this software update enables Panasonic Type 3 trigger to work for all recordings from supported SDI Panasonic Cameras in ProRes RAW, ProRes, and DNx. Users will also benefit from White Balance and ISO metadata for Final Cut Pro settings slider adjustments. You can read the full details below.
Sony Alpha 1 Support
Sony Alpha 1 will now be able to record 4.3K ProRes RAW video up to 60p with the Ninja V where additionally the 16-bit linear is converted to 12-bit log, meaning that there is a visually lossless process.
Sony FX3 support
Sony FX3 and Ninja V users can now benefit from 4.2K ProRes RAW recording at up to 60p. Similarly, to the Alpha 1 the 16-bit linear is converted to 12-bit log, meaning that there is a visually lossless process.
In addition to this with the FX3 and Ninja V users can use cropped metadata mode which provides a simple way to transform the RAW data to a 16:9 aspect ratio that closely represents the internally recorded 4K UHD files.
LUMIX BGH1  Support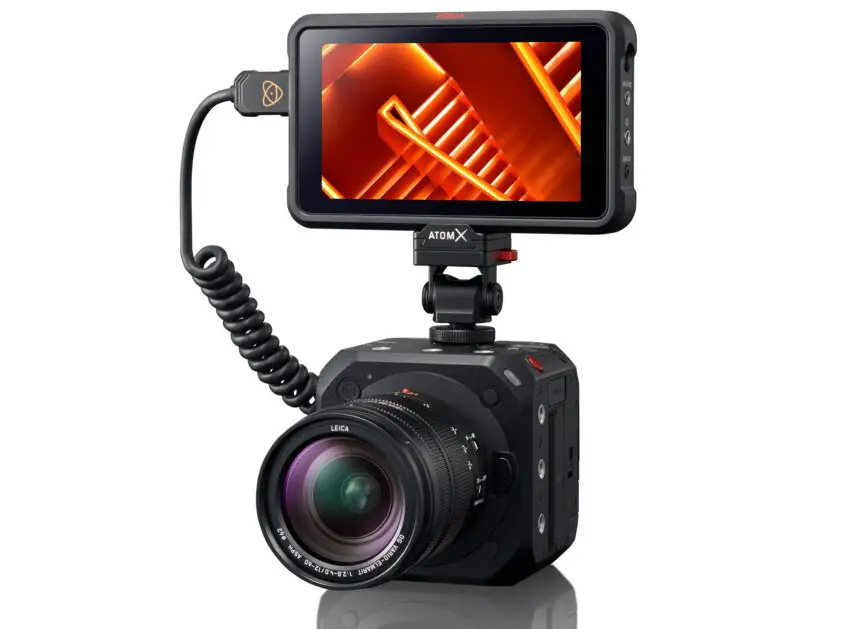 LUMIX BGH1 users can now benefit from 4K DCI ProRes RAW recording and 3.7K Anamorphic. LUMIX BGH1 users will need to update their camera to firmware version 2.0 to benefit from these features.
SIGMA fp L  support
Finally, Ninja V users and future SIGMA fp L users will benefit from 4K ProRes RAW recording up to 30fps.
Keep in mind that with the release of AtomOS 10.61 there has been a change to the activation process for Apple ProRes RAW and Avid DNx. Make sure to check out the release notes for all the required information and also be aware of the known limitations for this particular firmware update. To download AtomOS 10.63 for the Ninja V, head over to Atomos' website here.
[source: Atomos]
Order Links:
Claim your copy of DAVINCI RESOLVE 16 - SIMPLIFIED COURSE with 50% off! Get Instant Access!