Ah, the seemingly endless conversation on Apple Silicon continues to rage. Now it's because some major software support has just landed with Adobe Premiere Pro gaining M1 enhancements. These updates do mean that a ton of video editors can now enjoy full-speed performance on the latest Macs with their NLE of choice.
For a more nuanced investigation into whether M1 Macs are suitable for video editing in Premiere, filmmaker Max Yuryev has taken a much closer look. It's super interesting to see just how good (or bad) the M1 Macs are doing today as it is likely to only get better with more software tweaks and next-gen hardware on the horizon.
The M1 chip is an impressive piece of engineering and design. There is no doubt that it is the start of something that will shape the future of computers. Hardware optimizations make certain tasks a breeze and software has made things a lot better. It's still not perfect though. Let's see where Max found benefits and drawbacks.
All these tests were performed using a base 13.3" M1 MacBook Pro. All the M1 Macs should perform similarly. 
Kicking things off is stabilizing a 4K image. The 20 second clip took no time to stabilize on the M1 Mac and it only used about 50% of the CPU. Current Premiere Pro took just 50 seconds, which is an improvement of 11 seconds over the Beta and over 4-5 minutes over the 16" Intel-based MacBook Pro.
Working with HEVC/H.265 footage Premiere can now take advantage of the M1's hardware processing. It runs at just under 2 minutes today and there is likely room for even more optimal speed.
When moving to playback tests the full 4K playback did hit up against the limits of the GPU. It was close, but capping out at 25-26 fps for a 30p clip. Not the smoothest. Heading to half resolution – which is likely for a laptop display – you will get perfect playback and have some headroom.
Moving to a render test you will see that the GPU is being totally hit and fully used. A 5 minute 8-bit H.264 clip exported in 9 minutes and 10 seconds. Compared to a non-optimized version of Premiere which finished in ~13 minutes this is noticeable faster.
And the Intel MacBook clocked in at 18 minutes. It's certainly better now, but Max points out that it isn't as good as fully optimized software like Final Cut or even Resolve which does the same job in 3-5 minutes.
The next test does a similar export but with H.265/HEVC footage. The M1 Mac clocked in at 7 minutes and 19 seconds – nearly half the speed of the Beta version of Premiere. For 10-bit H.265 where you don't have the same exact hardware encoding you actually don't see much improvement over the Beta version.
For some more fun Max pulled in some RED RAW footage. Playback definitely isn't great, running about half speed when playing at full resolution. Even going to half resolution isn't quite at the full 24fps. Export times are no different between the Beta and standard versions of Premiere. The GPU is a limiting factor here and a dedicated GPU will likely be a benefit to you.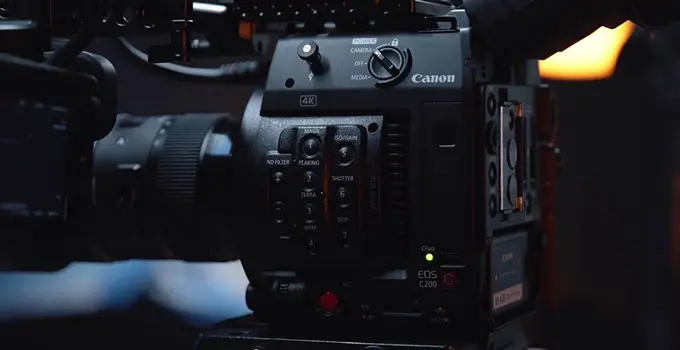 Canon RAW from the C200 was an interesting flip. This put more pressure on the CPU compared to the GPU and ended up taking a lot more time. Editing is still feasible with reduced resolutions, but it's going to take some time on the export.
Finally, the last test is footage from the Canon R5 – apparently the hardest footage to use on Premiere with the M1 Mac. Previously this would barely playback at all. It starts off okay, but then completely falls off performance-wise and becomes an unplayable mess.
For Premiere Pro the native version is still not ideal. Resolve and Final Cut are still far ahead when it comes to performance on the M1 Macs. Plus, if you have any of the more problematic cameras or work often with that footage you are better off waiting for the next generation of software improvements or hardware.
If you need a Mac today then the affordable price point of the M1 Macs is impressive, but you should probably hold out if you can.
[source: Max Yuryev]
Order Links:
Disclaimer: As an Amazon Associate partner and participant in B&H and Adorama Affiliate programmes, we earn a small comission from each purchase made through the affiliate links listed above at no additional cost to you.
Claim your copy of DAVINCI RESOLVE - SIMPLIFIED COURSE with 50% off! Get Instant Access!