Usually when you wrap up a version of your edit and are ready to export you have to either go take a break or simply wait around until your NLE finishes up. It can be an unfortunate waste of time if you just want to dive into either a new edit or making a different version.
There is actually a way, if you are using Adobe Premiere Pro, to export without losing your ability to go and edit. This very quick tutorial comes courtesy of filmmaker KYLER HOLLAND and it might just be the time-saver you have been looking for.
The trick actually lies in using Media Encoder, which is a different app in the Creative Cloud ecosystem. Starting off in Premiere as you hit the end of your edit and want to export something you should head into the timeline and set in and out points at the beginning and end of your project.
Tap Control (or Command) + M and you should bring up your export window. From here, where you normally choose your options and hit export, if you hit Q you can bring your project into Media Encoder.
You can now select your video and choose where you want to export it. Now you should get a familiar export dialogue where you can choose your format and other settings.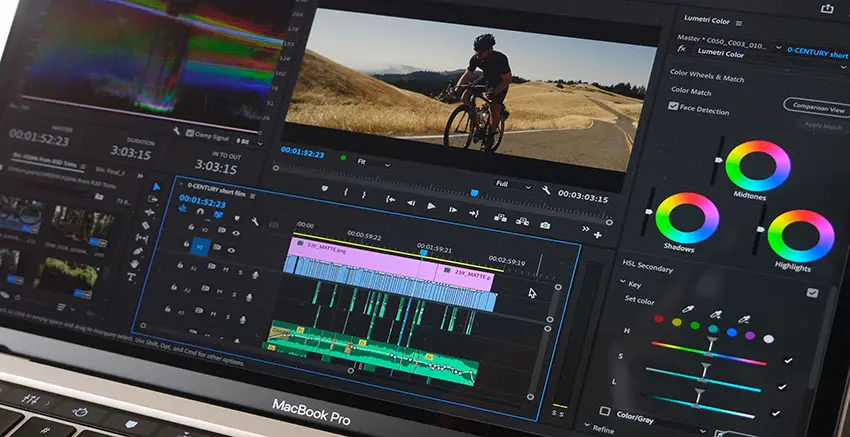 With that all set up and ready you can hit the start button in the top right corner and it will begin the export. Export is now active. Feel free to minimize that window now and head back to Premiere Pro.
You can then make a duplicate project and get back into editing. This is especially helpful if you need to make alternate versions of a project for different destinations.
This isn't always a perfect plan. Since the computer is still doing a full export of your project it is doing a lot of work. Editing also is heavy on your computer. If you don't have a lot of RAM especially you might see some major slowdowns. With a good computer, you can get rolling on a new edit while the export is happening.
What do you think of this trick? Something you would use?
[source: KYLER HOLLAND]
Claim your copy of DAVINCI RESOLVE - SIMPLIFIED COURSE with 50% off! Get Instant Access!