The anticipation that a well-crafted movie trailer can create for the next big blockbuster has long been an important part of cinema's marketing machine. It's no surprise that the strategy has crossed genres to achieve global success in the gaming industry, with trailers for the latest AAA titles garnering millions of views online.
Crafting game trailer content, however, can encompass an even wider scope; not only setting up the game's narrative but also drawing a viewer into a fully developed environment, just as they would when they pick up the controller and headset. And as an avid gamer, Aachen-based filmmaker Shawn Bu is well-positioned to understand not only what makes a great short, but also what will resonate with gaming fans.
"It would be wrong to say there's a standard approach to shooting gaming trailers because there is such diversity within the titles available. I would say that in most cases, you're not necessarily replicating the gameplay itself, but instead looking to create a more cinematic and immersive feel," Shawn explains.
"Budgets can also be much more limited, but the goal is still to create that high impact, high energy footage to help build excitement."
Two of Shawn's recent projects – both filmed through global pandemic – demonstrate the creativity that underpins successful games marketing content, as well as how best to work within restricted shooting conditions. To promote Prince of Persia: The Dagger of Time, the latest VR installment in Ubisoft's long-running series, Shawn directed a cinematic teaser on a socially distanced greenscreen set, shooting the live-action with his URSA Mini 4.6K.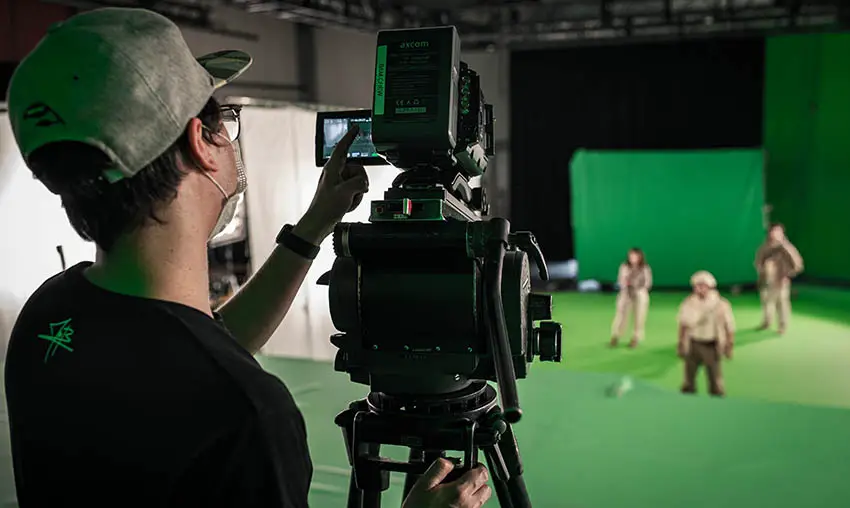 He explains that bringing a VR experience to life creates very specific challenges, as the gameplay is still in its infancy. "Rather than replicate, we wanted to instantly transport viewers into the game's recognizable, treasure-laden world," he continues.
"As the entire shoot was against greenscreen, it was important to keep the camera as mobile as possible, with lots of POV shots to help create a more authentic feel. I've always loved the filmic look of the image straight out of Blackmagic's cameras. I knew that would also lend itself to this project, where I wanted to avoid a very sharp, artificial aesthetic, as this could spoil the illusion of escapism we were trying to achieve."
As restrictions started to lift, Shawn was able to take his second project, for a smaller indie publisher, back out on location. "Headup Games produces a series of 'Bridge Constructor' puzzle games and recently acquired the license for a Walking Dead version of the format," Shawn explains.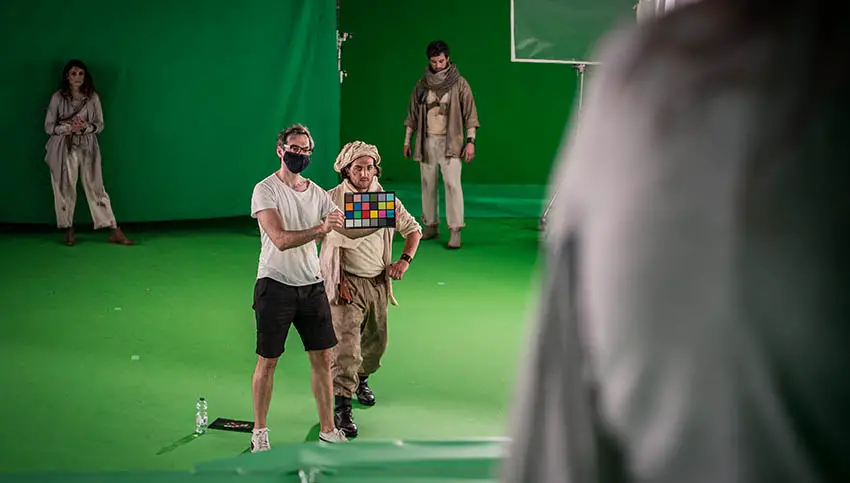 "We knew that this would lend itself to a live-action thriller short, which we shot at an old industrial refinery not far from my home town. I love to shoot on location anyway, but as this was our first project after the restrictions lifted, it was like being on a big playground; we worked out our chase route, and got to work!"
The Bridge Constructor shoot allowed for a bigger production team, and Shawn brought in colleague Vi-Dan Tran as DP, who used his URSA Mini Pro G2 as the film's principal camera.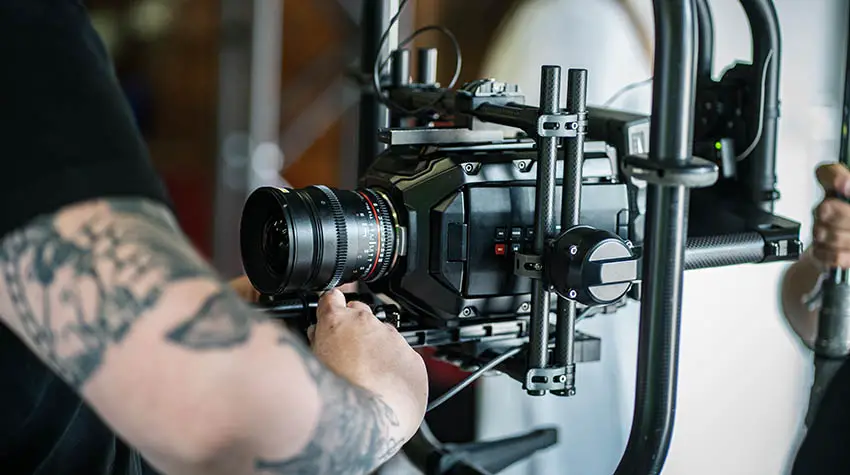 "We brought the camera onto a shoulder rig to follow the lead character through the chase, then switched to a slider when he reaches a seemingly safe location. In the end, we returned to the shoulder rig, for some more wild and shaky shots when we switch to the zombies' POV," Shawn continues.
"The Walking Dead's network had to approve our content, so we knew it needed to emulate the franchise's style. The URSA footage helped us to match the depth and atmosphere that we needed."
"I love to work on a very diverse range of filmmaking projects, but to get to create gaming trailers definitely combines two of my biggest passions," Shawn concludes. "When you're able to take that innate understanding of what gamers are going to get excited about and combine this with the flexibility and image quality of Blackmagic cameras. It makes for a really enjoyable shooting experience. I hope viewers can also see just how much fun we've had creating these trailers!"
[source: Blackmagic Design]
Order Links:
Blackmagic Design URSA Mini Pro 4.6K G2 (B&H, Amazon)
Claim your copy of DAVINCI RESOLVE - SIMPLIFIED COURSE with 50% off! Get Instant Access!