The US based former sound designer and passionate  filmmaker Dave Dugdale, who now stands behind the successful site www.learningdlsrvideo.com, has advice for all the GH4 users who might have some audio bugs and issues with their brand new 4k camera from Panasonic. If you are one of them, the next video might be interesting for you.
Audio Buzz Fix Return Info
In conjunction with our v1.1 GH4 firmware release, Panasonic has a  solution for the "audio buzz" issue that some people reported when a 3rd party external microphone is used. 
The customer will need to send their camera to our McAllen,TX repair facility where a modification will be done, quickly.  All units will be returned to the customer via 2nd Day shipping. 
The customer should contact Maria Alonzo whose contact info is provided below. 

Maria Alonzo 
Phone: 956-683-2902 
Email: [email protected] 

The customer should ship just the camera body to the address below via a traceable insured shipper such as UPS or Fedex. Include a note with your full contact info (including e-mail and daytime phone number) and mention that its being returned for the GH4 Audio Update. Please include a copy of the proof of purchase. 

Panasonic Factory Service Center 
GH4 AUDIO UPDATE 
4900 George McVay Drive 
Suite B, Door 12 
McAllen, TX  78503 
Attention: Maria Alonzo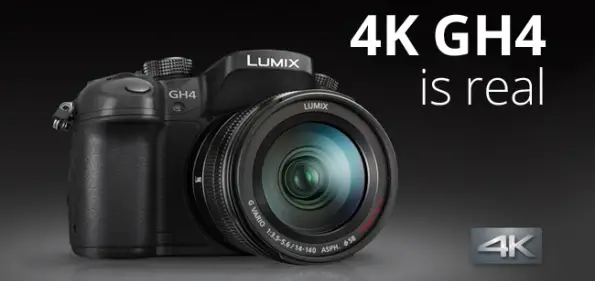 Upgrading to the latest firmware version available for your DSLR could be a tricky one and sometimes it really can turn your flagship camera into a brick if you are not paying enough attention. It's always better to see the whole step-by-step process presented by someone else. This is not the first time Dave goes through the whole thing, so I think he is a guy we can trust.
In addition, just to be save before you start any firmware upgrade, make sure you follow these steps:
Look-up the current firmware version – 

Though many point-and-shoot and DSLR cameras allow firmware updates, not all cameras display the current version in the same place. Generally, the information is buried in the settings menu.

Find the firmware page for your camera – Check the camera manufacturer's support and downloads site. Browse or do a keyword search for the camera model and the download links; the install instructions should be simple to find. 
Read directions and take precautions – It is extremely important to read the exact update directions for your camera carefully, as the process varies from camera to camera, is usually permanent, and if something goes wrong it cannot be easily fixed.

Install the firmware –

 

The typical update process goes something like this: A compressed file or installation application that contains the firmware update (or updates, if it comes in two parts) specific to your camera is downloaded to your computer. After downloading, the firmware can be dropped onto the top-level of a blank, freshly formatted memory card. Next, eject the card from card reader, insert it into the camera, and follow the directions for initiating the update from the camera's menu.
Never forget to have a fully charged battery in your camera as well before you start any firmware update and always keep your fingers crossed.
[via www.learningdlsrvideo.com]

Disclaimer: As an Amazon Associate partner and participant in B&H and Adorama Affiliate programmes, we earn a small comission from each purchase made through the affiliate links listed above at no additional cost to you.
Claim your copy of DAVINCI RESOLVE - SIMPLIFIED COURSE with 50% off! Get Instant Access!