Only a couple of days before IBC, Adobe announced another release of their pro applications that will be out very soon. Besides the new version of Premiere Pro CC, Adobe announced all other video and audio desktop applications including Prelude, After Effects, SpeedGrade, Media Encoder, Audition and Adobe Story Plus, will be updated.
All of the video applications feature a refined user interface, with new support for HiDPI displays on the Windows platform, accompanying the existing support for Apple Retina displays.
Several new media and project management features to speed up workflows will be added to Premiere Pro that will be quite beneficial especially when working across multiple projects and collaborating with others.
Let's take a closer look at some of the additions.
New Search Bins will allow editors to build new bins automatically, based on metadata searches within a project, with results showing as aliases of the original project items. An advanced Timeline Search makes it simple to find and select clips within a sequence based on specific criteria such as Clip Name or Marker comment.
One of the really powerful new features is the ability to preview sequences from other projects through Source Monitor Timeline View, getting direct access to their components to quickly bring into the current active project. Thus, the collaboration among editors working on a project with shared storage becomes a lot easier.
Significant and powerful improvements have been made to Multiple Project Workflows as well. Multiple Media Browser panels can be open simultaneously, allowing fast browsing of other Premiere Pro and After Effects projects for easy access to their media and sequences.

Consolidate and Transcode is another essential feature that will make archiving and moving projects possible.  Consolidate and Transcode converts sequences or an entire project into a single codec, while retaining the ability to make edit adjustments later, and leaving original projects untouched. Render and Replace enables quick timeline renders of clips and dynamically linked After Effects composition, with the ability to return to the original media or comp at any time.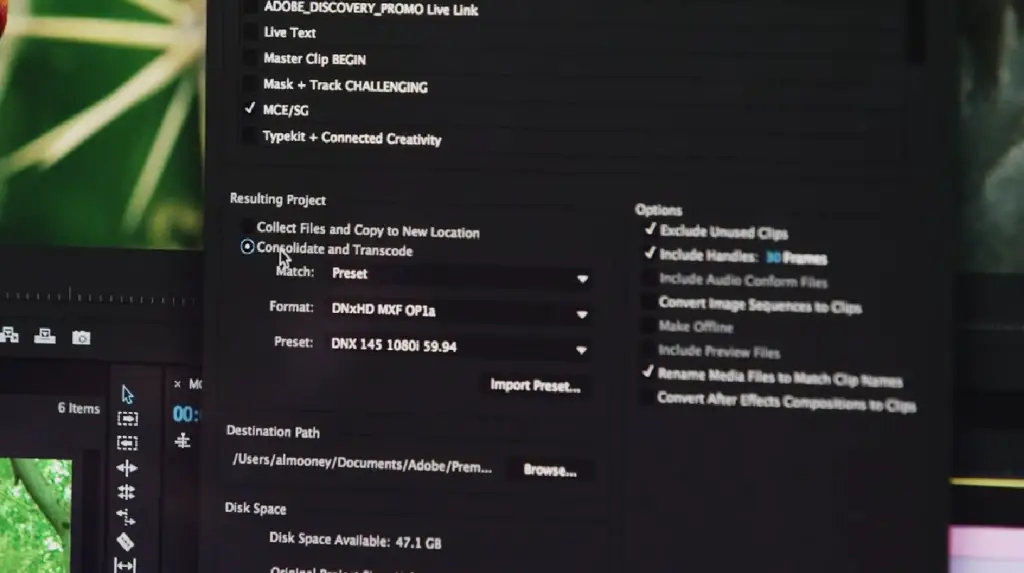 After supporting natively DNxHD (limited to HD resolutions only)  now Premiere Pro CC will feature full encode/decode support for the GoPro CineForm codec which is great cross-platform intermediate codec, with full support for alpha and large frame sizes of 4K and beyond. This is another great news for editors that want to work with the native resolution of their 4K files by transcoding them to a strong intermediate codec.
Premiere Pro also will offer support for the AJA RAW format from the new AJA CION camera. As 4K RAW productions continue to increase and editors demand the best performance possible, Premiere Pro's GPU optimisations will also grow – this release sees GPU debayering for Phantom Cine and Canon RAW, alongside existing support for RED and CinemaDNG, for solid playback performance.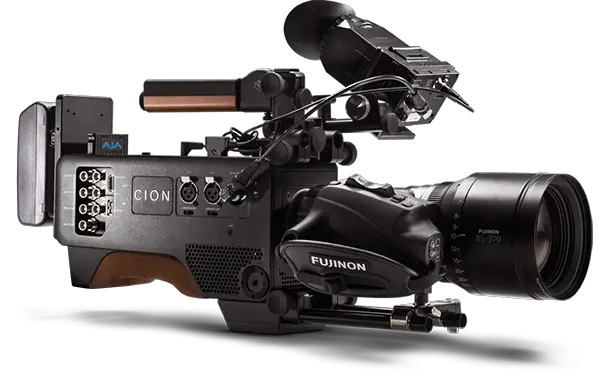 Masking and Tracking now offers performance improvements. a free-draw polygon pen tool, and easy, on-screen Bezier adjustments, with feathering and expansion now accessible directly from the monitor. And Master Clip Effects are enhanced, featuring indicators in the timeline to quickly see if a clip has a master clip effect applied, and improved navigation between sequence clip effects and master clip effects.
There are some improvements on the audio side as well. Now you can send your audio directly to Adobe Audition for additional tweaks and enhancements via Send To Audition. There are also improvements to AAF Export for workflows requiring integration with digital audio workstations.
Ultimately, this is another massive leap for Adobe towards reinforcing Premiere Pro as one of the leading professional editing platforms. If the application is good enough for major Hollywood productions such as David Fincher's "Gone Girl" it is safe to say that it is an excellent choice for any low-budget filmmaker, whose workflow involves enhanced real-time performance and support for 4K resolutions or beyond.
[via adobe.com]
Disclaimer: As an Amazon Associate partner and participant in B&H and Adorama Affiliate programmes, we earn a small comission from each purchase made through the affiliate links listed above at no additional cost to you.
Claim your copy of DAVINCI RESOLVE - SIMPLIFIED COURSE with 50% off! Get Instant Access!