Blackmagic Design announced the 4K Production camera and the 2.5K original Cinema Camera are getting PL mounts. Up until now, the BMPC was only available in Canon EF mount, and the 2.5K BMCC in MFT and EF. Providing shooters with a PL mount option is an excellent and very logical move, as it will allow for professional cinema lenses to be used with those cameras.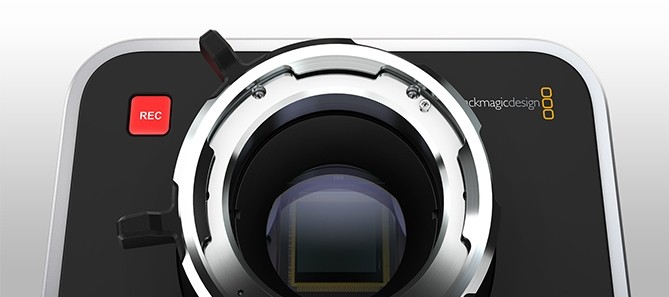 Wooden Camera, a US third party accessories maker, also offer a custom PL-mount conversion, and so do Denz in Germany, for those who wanted to get their BMD cameras permanently fitted with a PL mount. According to CEO Grant Petty, a PL mount on the BMCC and BMPC was envisioned from the cameras' inception, and midway through the development process they decided to switch a Canon mount as more people had access to EF lenses.
However, BMD have finally decided to offer their BMCC and BMPC in PL mount, expanding the pre-URSA camera range to include – a BMCC EF, MFT, PL, and BMPC EF  and PL mount – a total of 5 different models. High-end productions or those requiring the quality of PL mount professional cinema lenses can now rest assured BMD's got their back.
Incorporating a solid stainless steel PL mount, which is shimmable as well, to allow for a perfect fit for any PL mount lens, makes the BMPC, and/or BMCC formidable cameras once again. The combination of the 12-bit raw and high-end/vintage/cinema lenses. It almost sounds like a me a marriage made in heaven. I thought that BMD would announce PL versions this NAB, but of course they put out the bigger announcement of the URSA then, saving the PL mount and other announcements for IBC.

Blackmagic Design announced also its acquisition of eyeon Software, Inc., a leading developer of high end digital compositing, visual effects and motion graphics software for the feature film, commercial, television and broadcast industries. eyeon, headquartered in Toronto, Canada.
Fusion 7 is one of Hollywood's leading visual effects compositing and motion graphics tools and has been used on thousands of feature film and television projects. Most recently, Fusion 7 has been used on feature films like Maleficent, Edge of Tomorrow, Sin City: A Dame to Kill For, The Amazing Spiderman 2, Captain America, Gravity and more.

Fusion 7 combines the best in motion graphics and high end visual effects compositing into a single application. In addition to its advanced compositing tools, Fusion 7 also includes comprehensive paint, rotoscope, keying, layering and titling tools, along with an amazing particle generator system. It can import geometry from other applications as well as create its own elements, like text and particles, from scratch. Elements can be composited together and quickly output using Fusion's GPU accelerated render engine.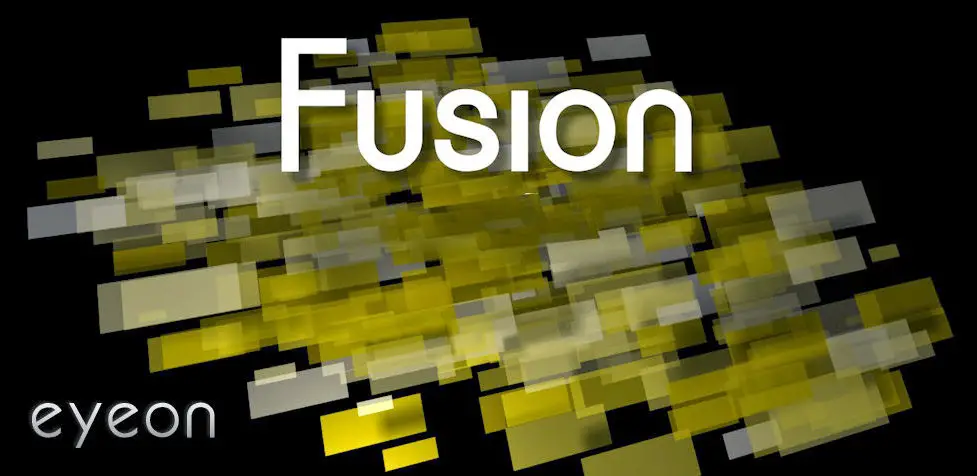 See this video below for what Fusion can do:
PRESS RELEASE
IBC 2014, Amsterdam, The Netherlands – September 12, 2014 – Blackmagic Design today announced the immediate availability of two new cinema cameras, the Blackmagic Production Camera 4K PL and Blackmagic Cinema Camera PL. Both cameras now include PL mount models for using professional cinema lenses or even vintage cinema lenses and are now available from $2,295.
Blackmagic Production Camera 4K PL and Blackmagic Cinema Camera PL will be demonstrated on the Blackmagic Design IBC 2014 booth in Hall 7, Stand H20.
The new PL lens mount options for the classic Blackmagic Cinema Camera design now provides customers with an extremely small and extremely strong design. The strength comes from the chassis which is machined out of a solid block of aluminum. With the combination of the PL lens mount, the whole camera design has enough strength to hold an extremely heavy PL mount lens. This means cinematographers now have a professional PL mount digital film camera that's so small, the camera body is only a little larger than the lens mount itself. Customers then get a design that can fit into the tightest locations while still allowing decades of classic professional film lenses to be used.

With these 2 new PL mount models, Blackmagic Design customers can now choose from 5 separate variations of this small, tough design. With a combination of 2 different sensor types as well as 3 different lens mounts, customers can now simply select the features they need based on the work they do.
Read full press release about the PL mount versions of the BMPC and BMCC.
Other Blackmagic Design IBC 2014 Announcements Press Releases:
DaVinci Resolve 11.1Editing enhancements in the new DaVinci Resolve 11.1 are designed to help editors work even faster than before. Resolve 11.1 includes improved asymmetric trimming, a new Swap Edit command, the ability to trim gaps in the timeline, editable in/out points in the source viewer, graphical fade sliders for video opacity, action and title safe overlays, independent track heights, a full screen timeline option, the ability to add transitions to multiple clips at the same time, and more.DaVinci Resolve 11.1 also features dramatically improved integration with Final Cut Pro X that allows colorists to spend more time grading and finishing projects, and less time recreating elements from editorial. There is improved support for Multicam clips, Synchronized clips, and mixed frame rate Compound clips. Speed changes with Bezier curves are now imported from Final Cut Pro X, along with settings for frame blending and optical flow retiming. In addition, Compound clips can be broken apart and renamed in the Resolve timeline.Colorists get support for object tracking and stabilization of compound clips, second layer input support for OpenFX plugins, the ability to pick colors in the viewer for OFX plugins, and new group menu options to load, delete and rename groups. DaVinci Resolve 11.1 also includes support for visually lossless compressed DNG RAW clips, Panasonic Varicam vRAW and AVC-I, improved color decoding for Phantom CINE RAW files, new Phantom Cine Log gamma selection in the camera raw settings, VFX I/O LUTs for Gamma 2.2 and Gamma 2.4, and more. Linux customers also get OpenCL support for AMD GPUs.DaVinci Resolve 11.1 adds new support for Dolby Vision image processing. Customers will be able to work with 40x more brightness than a conventional television, a vastly improved, fuller color palette, and up to 1,000 times more contrast to reveal depth and detail that makes images look astonishingly real."DaVinci Resolve 11 was a huge release for us and we have been surprised by the incredible rate of upgrades," said Grant Petty, CEO, Blackmagic Design. "It has been the fastest downloaded product update we have ever had. We're committed to the community and are continuing to make Resolve even better. Feedback has been overwhelmingly positive, and has encouraged us to work even harder to add as many customer feature requests as we can to the 11.1 update."


DaVinci Resolve 11.1 Key Features

Editable in and out points in the source viewer
Graphical fade sliders for video opacity
Action and title safe overlays in the edit page
Improved asymmetric trimming
A new Swap Edit command
The ability to trim gaps in the timeline
A full screen timeline option
Improved Final Cut Pro X XML import and export
Improved FCP X XML import and export
Trim support for Quicktime and MXF clips
Native mixed frame rate support for compound clips
Allow transitions to be added to multiple selected clips via Cmd+T
Find Source Viewer clip in Media Pool via Option+F
Second layer input for OFX plugins
OpenCL support for Linux to support AMD GPUs

DaVinci Resolve 11.1 is available now as a public beta from the Blackmagic Design web site and will ship as a free update for all current DaVinci Resolve customers by the end of September, 2014.

Videohub Update 6.0 – a whole new software suite for the company's popular Videohub range of SDI routers that provides new client control and setup applications for easier and simpler router operation. Blackmagic Videohub 6.0 is available now for download free of charge.
New 4K Mini Converters and 4K Heavy Duty Mini Converters -Ultra HD compatible with 6G-SDI technology; a single type of converter for all conversion needs in SD, HD and Ultra HD television formats. These new models replace the previous models for each conversion type and all standard models retail at US $295 while the heavy duty models retail for US $345.
DeckLink 4K Extreme 12G Capture Card – a new Dual Link 12G-SDI capture and playback card that includes an extremely fast 8 lane PCI Express Generation 2 connection to the computer allowing extremely high performance such as dual stream video capture and playback at resolutions up to 2160p60. Dual stream capture and playback at these resolutions allows dual stream 3D as well as simultaneous fill and key capture and playback even when operating at Ultra HD at 60 frames per second. The new DeckLink 4K Extreme 12G is the ultimate digital cinema capture card featuring two full frame DCI 4K inputs and outputs! The multi rate 12G-SDI connections work with SD, HD and Ultra HD all the way up to full frame DCI 4K at 4096 x 2160 resolution at 60 frames per second. DeckLink 4K Extreme 12G supports 10-bit YUV and 8-bit, 10-bit and 12-bit RGB as well as 3D up to DCI 4K at 4096 x 2160 resolution at 60 frames per second. The new DeckLink 4K Extreme 12G includes a new mezzanine card design that adds HDMI in and out on a second daughter card along with sockets for adding 2 optical fiber modules for Dual Link optical fiber SDI in and out. SMPTE compatible optical modules can be added up to 12G-SDI speeds, allowing customers to choose to connect equipment using optical fiber connections instead of regular BNC copper cables for dramatically longer cable length, even at the faster 12 Gb/s speeds. Price at US $1,495
Smart Videohub 40 x 40 Ultra HD router – 6G-SDI technology allowing SD, HD and Ultra HD routing all on the same router at the same time.PRiced at US $2,995 and available in October.
SmartView 4K UHD Monitor – the world's first full resolution Ultra HD broadcast monitor with 12G-SDI inputs for compatibility with virtually all SD, HD and Ultra HD formats up to 2160p60, Priced at US $1,995.
Blackmagic MultiView 16 – the world's first native Ultra HD multi viewer that allows customers to use the new large screen Ultra HD televisions and Ultra HD monitors for displaying images at twice the resolution of an HD multi view. With full frame re-sync, and supports the display of up to 16 mixed SD, HD and Ultra HD video sources all at the same time. Priced at US $1,495.
[via nofilmschool]

Disclaimer: As an Amazon Associate partner and participant in B&H and Adorama Affiliate programmes, we earn a small comission from each purchase made through the affiliate links listed above at no additional cost to you.
Claim your copy of DAVINCI RESOLVE - SIMPLIFIED COURSE with 50% off! Get Instant Access!