It's not uncommon for an aspiring colourist to have cut their teeth with the processing of still photography using the likes of Adobe's CameraRAW, Lightroom, and Photoshop applications.
Similarly, for VFX artists looking to begin proper grading, a familiarity with After Effects is often the case.
For all of the Adobe-minded individuals out there looking to up their game without hopping into DaVinci's Resolve system, VisionColor has just released a BMDFilm adapter for Adobe Camera RAW.
This allows you to access Blackmagic Design's advanced color space and gamma without Blackmagic software as your mode of grading.
A benefit of using Camera RAW for grading over Resolve (in basic applications) is that the software's debayer engine is superior in maintaining image quality, an element refined through years of dedication to DSLR and digital medium format photography processing.
VisionColor boasts compatibility with Magic Lantern RAW-enabled Canon DSLRs, Blackmagic Design's entire line of cameras, the Digital Bolex D16 and Sony's FS700 (when shot in RAW mode).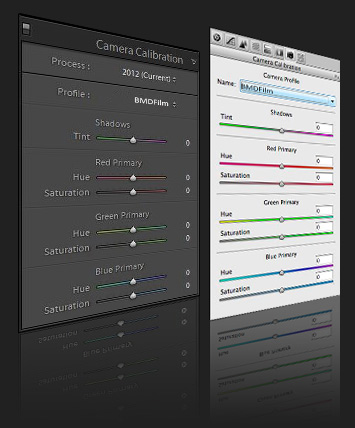 BMDFilm is both Windows and Mac OS X compatible. Here is a list of the supported applications:
Adobe Camera RAW
Adobe Photoshop
Adobe After Effects
Adobe Lightroom
RAWTherapee
Any other DCP compatible application
You can purchase a VisionColor BMDFilm interpreter for a single camera model for $18, or you can buy a bundle covering their entire array of applicable cameras for $31. For those most familiar with Adobe's CameraRAW system, this may be a valuable investment to consider.
[via Vision Color]
Claim your copy of DAVINCI RESOLVE - SIMPLIFIED COURSE with 50% off! Get Instant Access!