CyberLink has been producing entry-level post-production and DVD authoring apps for some time now, and are often overlooked as any kind of an option when taking your footage into the editing suite. While none of their programs are going to be dethroning anything in the Adobe or AVID suites in regards to performance and overall ability, their value is in their simplicity in marketing towards beginners.
PowerDirector is their main editing software, one that is similar to iMovie in its abilities (for PC users, somewhere between MovieMaker and Sony Vegas). CyberLink's latest version of their VFX system is called ColorDirector 3, and their newest update to their audio mastering software is called AudioDirector 5. Neither of these softwares have any features that will draw them away from skilled users of Audition or After Effects, but they do have some simplified tools that are marketed towards beginners in an appealing enough manner to draw some interest.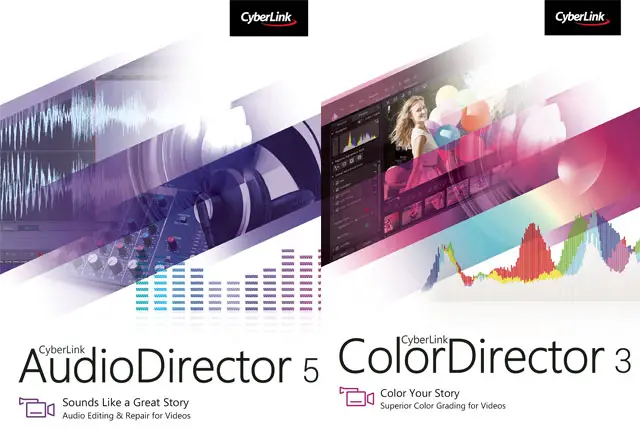 Color Director 3 is marketing split-toning as it's key addition for this model. For those unfamiliar, split-toning is a practice that goes back to the development of old still prints, and involves taking the whites of your highlights and blacks of your shadows and turning them into specific colours of your choice.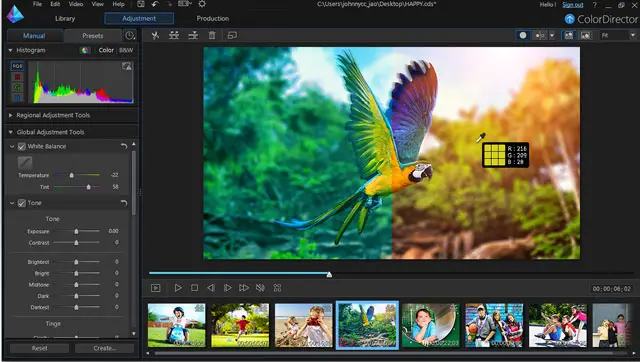 A valuable feature of Color Director that keeps precaution and space in mind is the option to save your video files, project files, and effects to the new CyberLink Cloud service. Even if all files are already available on your desktop and external hard drive, redundancy is a key to making sure nothing is lost when technology fails us.
AudioDirector 5 on the other hand has some features to it that I think will appeal to a very wide variety of working professionals and beginners alike, namely it's keen ability to isolate and remove specific frequencies and sounds from your audio track when requested. From peaking to clicking, hissing and humming to slight static noise, the new edition of AudioDirector has features designed to isolate those sounds and remove them from your mix.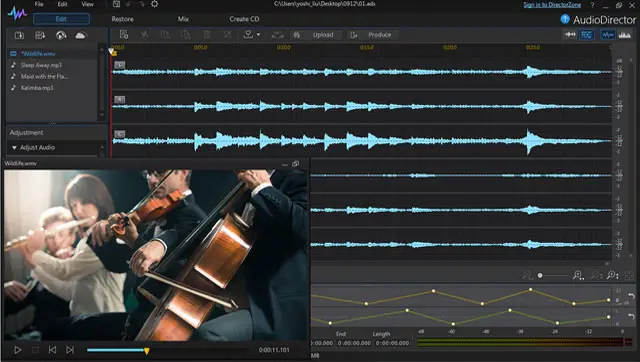 The current New Year's sale on CyberLink's website puts the entire Director Suite 3 software bundle down at $195 from its original price of $410, far and away making it one of the most affordable options when choosing a post system. If you're new to audio or video editing and would like to try out some workflow before diving into the professional-grade systems, CyberLink has a number of programs worth considering.
[via PVC]
Claim your copy of DAVINCI RESOLVE - SIMPLIFIED COURSE with 50% off! Get Instant Access!