Slider systems are a common choice for many professionals looking to gain motion in their shots. It doesn't require the labor or space of building a dolly track, nor does it come with the learner's curve and fragile nature of using a gimbal system. Not all sliders are created equal, and there isn't a beat-all, end-all slider on the market today. While some aim for keeping portability and light weight, other use motors and means of resistance to smoothen out the path.
Cinevate's new Hedron slider system touts the kind of durability and fluid motion one might associate with a high-end O'Connor or Sachtler tripod system.
Crafted from aluminum and stainless steel, the Hedron has a weight capacity of 100lbs (45kg). That means the slider can handle even the largest Panavision and ARRI kits when fully-built, putting it's abilities for clean motion in line with a dolly system.
Aside from being sturdy, the Hedron also has multiple add-on options to assist in smooth motion. A fly-wheel can be added on for $400 to make manual motion across the track smooth from the moment it's initiated, eliminating the jerks and sudden shifts that can come with manual motion. If an automated slide is preferred, the motorized add-ons are priced at $1,200 and $1,500 respectively.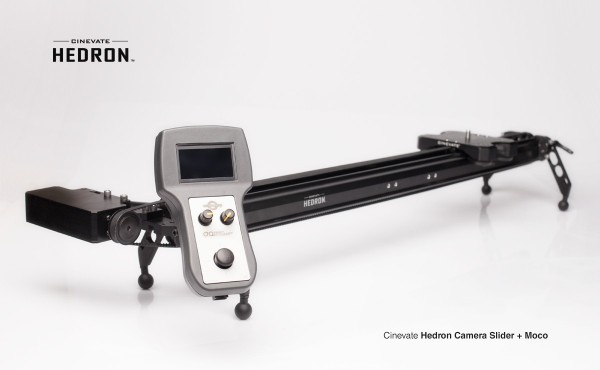 With a base price of $800 the add-ons certainly add up, a fully built 48" or 60" kit can easily pass the $3000 mark. It's certainly not marketed as a hobbyist or micro-budget slider, as most that are only putting a DSLR, mirrorless or MFT system to use will gravitate towards a number of great options in the sub-$1000 range.
However, it comes back to the argument of tripods. The mid-level Amazon knockoff may be able to hold your camera, it may even have a fluid had that does alright with your 5D Mark II/III or GH4, but will you get the most out of it? The Hedron is about optimizing what a slider can do for your shoot.
[via Cinescopophilia]
Claim your copy of DAVINCI RESOLVE - SIMPLIFIED COURSE with 50% off! Get Instant Access!