Some time ago we covered a Crazy Un-Scientific "Fatal Four-Way" Shootout: Canon 5D Mark III vs. GH4 vs. Sony A7s vs. Canon EOS C100 and now it's time to look at the first 4K comparison test among the Samsung NX1, Panasonic LX 100 and BMPC 4K cameras. Again, it's not a scientific test by any means. However, it does give us a rough idea how these cameras compare to each other regarding dynamic range, image quality, moire and aliasing artefacts and audio capabilities.
Mattias Burling, who conducted this test, used similar settings on all of the three cameras, however, he didn't grade the clips to match them. So what you are about to see is the actual footage coming straight out of the cameras. For the best viewing experience, it's recommended to view this test in 4K resolution.
Probably many of you would prefer to see the performance of the GH4 instead of the little LX100, but assuming both cameras share identical Micro 4/3 sensor it's safe to say that the results wouldn't be that much different.
Despite the fact that both Samsung NX1 and BMPC have Super 35mm sized sensors, it's clear that the NX1 has better low light capabilities due to the limitations of the Global Shutter sensor of the BMPC. The Panasonic LX100 seems to be performing somewhere in between the other two cameras, which is quite impressive for an entry-level camera that has a Micro 4/3 sensor that costs less than $1,000.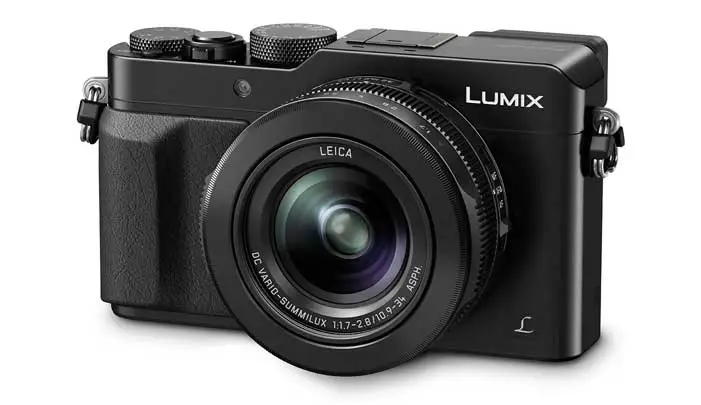 One of the things that surprised me was the noticeable moire pattern that I spotted in the Samsung NX1 footage. Despite the 4K resolution and the new HEVC codec this camera still suffers from these artefacts which is a bit of a shame considering all the rest great features it provides. I hope that this might be a pure fault of the YouTube compression, yet we can't be sure until we see the original footage.
I've also noticed some strange magenta cast in the BMPC footage. However, I assume it's due to the limitations of the White Balance presets the camera has. That is something that can be easily fixed in post, especially when working with the BMPC Raw.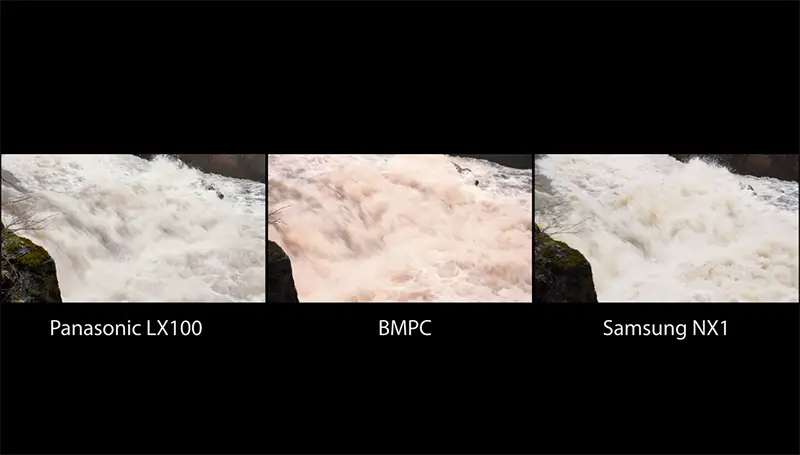 In terms of rolling shutter issues, there is one clear winner and that is the BMPC which has none due to its global shutter. There is a room for improvements with the other two in this aspect. However, one can't expect miracles from budget cameras, especially in this price range. In regards to the internal audio capabilities, the NX1 and BMPC do a decent job however I still would recommend using this only for reference purposes and audio backup, especially when utilising them for commercial projects.
All of the three cameras have their overall strengths and weaknesses along with the different capabilities, ergonomics, workflows and price points they provide. All of them will do a decent job depending on the requirements of particular projects and shooting scenarios so it will be totally unfair and bias to say which one dominates over the others. However, it's always good to see more comparison tests like the above one.
[via Wolf Crow]
Claim your copy of DAVINCI RESOLVE 16 - SIMPLIFIED COURSE with 50% off! Get Instant Access!