We all know well how important it is to have a reliable monitoring solution for precise and accurate focus pulling on set, especially when you are operating a camera without a built-in EVF. If you are in the market for an affordable camera mounted monitor for your Sony A7s, Panasonic GH4, Samsung NX1 or any of the Blackmagic cameras and you just passed by the Marshall Electronics NAB booth, you've probably missed their latest entry – the V-LCD70-AFHD.
The new high-resolution 1024 x 600 monitor provides many of Marshall's trademark features on one versatile monitor such as multiple inputs, Picture-in-Picture, Image Flip, Screen Markers, Peaking Filter, False Colour, Zebra filters and more. The V-LCD70-AFHD screen is bright enough and ready for the most extreme shooting conditions with its 500 cd/m2 and 700:1 contrast ratio.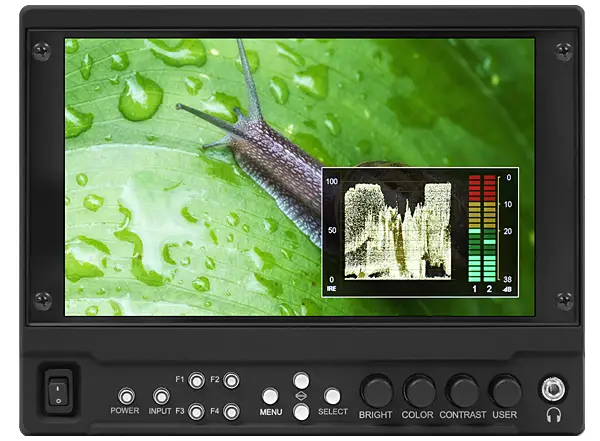 The menu of the monitor is fully accessible from the front, where adjustments can be made to colour, exposure, picture orientation, etc. There are four main aspect ratios that one can choose from – Full Screen, 4:3, 14:9 and 16:9. The Marshall V-LCD70-AFHD is a budget solution most suitable for videographers, who move between HD, 3G-SDI, and analogue formats and thus need a monitor that is versatile enough, can be easily adapted and meet these requirements.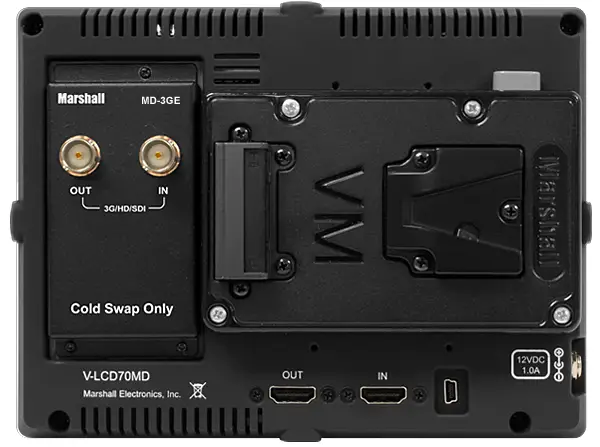 Marshall V-LCD70-AFHD Key Features:
1 x HDMI input that is HDCP compliant
3G-SDI input/loop-through output
Composite and component inputs/outputs
Image Flip (Flip image display)
False Colors adds visual filtering to determine IRE levels in the image.
High-resolution 1024 x 600 panel
Accepts two channels of embedded audio
Stereo headphone jack The V-LCD70-AFHD has a bright 500 cd/m2 screen and 700:1 contrast ratio
The V-LCD70-AFHD 7" 1024 x 600 Camera-Top Monitor makes its NAB Show debut at booth C8218. It is available now from Marshall Electronics and authorized dealers for a retail price of $659.
[via Redshark News, source: Marshall Electronics]
Claim your copy of DAVINCI RESOLVE - SIMPLIFIED COURSE with 50% off! Get Instant Access!