What if you can track and focus on any subject within or even out of your frame, thus eliminating the possibility of missing your focus ever again? It sounds almost as if it was fiction, doesn't it? Well, this is exactly what the innovative Hālo Focus Control System by Redrock Micro is capable of.
The revolutionary motion focus system solves the challenge of accurate focus control by dynamically mapping and tracking subjects, and providing an easy to use interface for manually selecting or automatically tracking items and keeping them in focus. We shouldn't be surprised that the system is recognized for its potential to shift the industry and already won three Best of Show awards at NAB.
Here is a quick demo video that showcases the innovative functionality the Halo Focus system provides.
The Redrock Micro team managed to incorporate and take advantage of the same technology car manufacturers use for collision detection. Through such technology, the Hālo Explorer creates a real-time scene map, combining pinpoint accuracy with up to 180 degrees of view.
The system precisely identifies all your subjects (people and objects) and tracks their distance and location in real-time while the user interface shows a birds-eye view of all subjects, and enables anyone to tap-to-focus, or drag to follow focus with visual audible and haptic feedback. How cool is that?
Chief Revolutionary at Redrock Micro James Hurd also says the Hālo Focus Control is aiming not only at solo operators or newbie filmmakers that are just starting out their careers. But, also, the company is trying to attract the attention of the professional focus pullers and the bigger crews by giving them a better tool for even more precise control over focus.
With a stunning and intuitive user interface, you can use the system information to assist your manual focusing, have Hālo adjust the focus at your command, or have it handle all the focusing for you. Furthermore, the system also performs brilliantly in a broad range of situations no matter of the given environment conditions from total darkness to bright light, with or without human faces.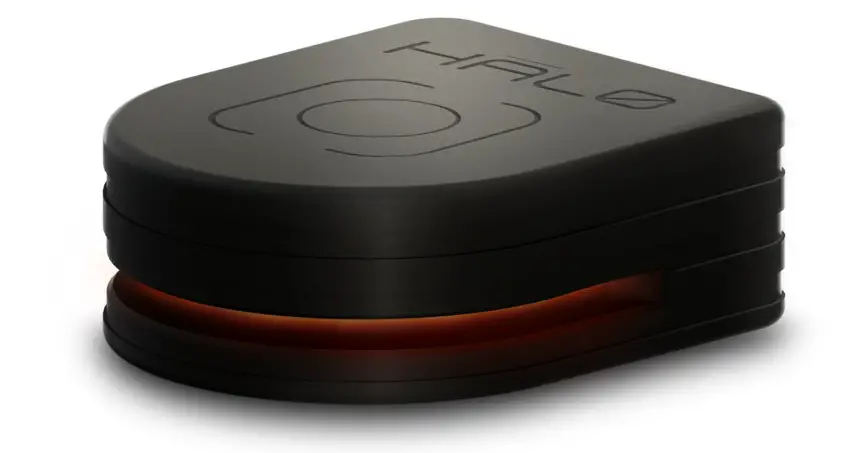 The system is easy to install and can be placed wherever it makes the most sense which makes it intensely practical. With that level of control, it's difficult to miss your focus no matter how complicated is the movement of the subjects in your scene. That is another great possibility to create some complex and dynamic compositions within your scenes that now can be executed with almost clinical precision.
We all know how overwhelming and challenging the focus pulling can be, especially in situations where talents need to move fast in low-light or heavily dimmed scenes. Now everyone, no matter if you have a crew, or you're a single operator, can catch the best performance without worrying too much for the focus as with the Halo system everything stays in focus.
Redrock Micro announced that the Hālo is expected to be released later in 2015. Pricing has not been finalised yet, but it's supposed to be in the $2000-$5,000 range depending on the different options and add-ons provided.
[source: Redrock Micro]
Claim your copy of DAVINCI RESOLVE - SIMPLIFIED COURSE with 50% off! Get Instant Access!