Venus Optics, the Chinese camera lenses manufacturer known for launching the world's first 2:1 Macro Lens last Fall, has just released the world's widest Macro lens for full frame cameras – the Venus Optics Laowa 15mm f/4 Wide-Angled 1:1 Macro Lens. The manufacturer claims this is the first lens on the market to feature a ultra wide angle of view and 1:1 Macro ability with a minimum focus distance of just 12cm. The other awesome part of the announcement is that the Laowa 15mm f4 covers the 36 x 24mm full frame sensor area and should be a treat on cameras like the new Sony A7RII or the Sony A7s for example.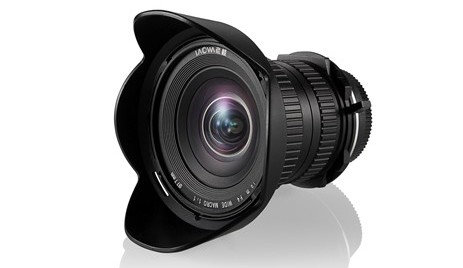 Popular Macro lenses currently available on the market usually tend to be in the mid 60mm to 135mm telephoto focal length, thus producing images of flowers, insects and other creatures of with background detail usually indistinguishable due to the field of view and blurry background, which isn't always desirable for certain types of wildlife photography, as some animals or plants needs to be photographed in their native habitat and surroundings, which need to be in focus.
The new Laowa 15mm f/4 1:1 Macro lens features an ultra wide angle of view of 110 degrees with 1:1 maximum magnification.
Here are some sample macro photos (click on photos for full size):
The lens can also serve as an excellent ultra-wide angle lenses with infinity focus for cameras with full frame sensors. A shift mechanism is added at the rear end of the lens with a maximum adjustment of +/- 6mm, which is extremely useful for landscape/architecture photography for distortion correction.
The lens houses with 12 elements in 9 groups with 3 pieces of High Refractive elements and 1 piece of Extra-low dispersion elements to deliver crystal sharpness both in the center and the edge. Barrel Distortion was also carefully controlled. 14 pieces of aperture blades form a close-to-circular aperture, capable of creating creamy shallow depth of view. The enclosure of the lens is made of metal to strengthen its durability.
The lens will be available in Canon EF, Nikon F, Sony A, Sony FE and Pentax K mounts upon release.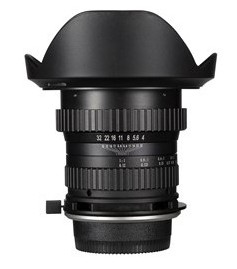 Pricing and Availability
The Laowa 15mm f/4 wide-angle macro lens is currently available at authorised resellers and at venuslens.net.
The recommended retail price is at $479, which is quote reasonable given the impressive feature set. Free shipping will be provided during the promotion period.
Pre-order starts from today and shipping will start from late July.
Features
110 degrees of view angle
1:1 macro ability with infinity focus
+/- 6mm Shift ability
 12 elements in 9 groups with 3 pieces of High Refractive elements and 1 piece of Extra-low dispension lens
Multi-layer low-reflective coatings to avoid unnecessary flare
Carefully control on the sharpness both in the centre and the edge.
Limited barrel distortion
14 pieces of aperture blades form a close-to-circular aperture
Flat Front element surface for filter installation.
The enclosure of the lens is made of metal to strengthen its durability.
Canon EF, Nikon F, Sony A, Sony FE & Pentax K mounts are available.
Full Frame Sensor Supported
The ability to have a 1:1 full frame macro at 15mm and at f/4.0 is quite impressive given the out-of-this-world low light capabilities of the Sony A7s in video (and we're pretty sure the upcoming Sony A7rII won't disappoint in this department too) and given the fact that the new Sony A7rII can record 4K internally, it would be only a matter of time before we see some really creative pieces shot with this lens.
If  you're into that kind of shooting style and your wide angle lenses style requires your subjects to be as close as possible to your lens, then the new Venus Optics 15m f4 might be the next lens for your kit bag.
See the extensive Q&A below for additional information on the lens and delivery (Provided by the manufacturer):
Q: Can this lens be used in Full Frame Cameras?
A: Yes. Our 15mm f/4 lens can cover the whole full frame camera sensor.
Q: Can this lens serve as a normal wide-angle lenses?
A: Yes. This lens is an excellent wide-angle lenses with very good control in barrel distortion and perimeter sharpness.
Q: What is the use of the SHIFT feature of the lens?
A: Shift is used to adjust the position of the subject in the image area without moving the camera back; this is often helpful in avoiding the convergence of parallel lines, as when photographing tall buildings. See below illustration.
Q: Can this SHIFT feature be used with a full frame camera body?
A: Yes but there will be mild vignetting when shift to the maximum under FF sensor. See below sample image. Lens hood + Filter have to be removed and aperture size to be reduced for easier shooting. No vignetting will be seen in APS-C sensor.
Q: Do you have Fuji X or MFT mounts for this lens? Can this lens be used in Mirrorless camera? 
A: We currently do not have plans for making Fuji X / MFT mounts for this lens. However, you can still use this lens with a simple adapter. The lens can still work and there will be no impact on picture quality. If you are not clear how the adapter could work, please kindly contact us.
Q: Can I adjust the aperture readings in the camera body?
A: No. Since this is a full manual lens, the aperture can be selected by turning the aperture ring on the lens. No communications exists between the camera body and the lens.
Q: Do you have aperture coupling for Pentax K mount? 
A: Sorry that the lens does not support aperture coupling but we will definitely consider it in the future lens design.
Q: What can we adjust on the lens?
A: There are two rings on the lens. The aperture ring and the focus ring. Aperture ring for adjusting the iris size and focus ring for adjusting the focus+magnification.
Q: Does this lens come with a warranty?
A: We currently offer 3-year warranty.
Q: Can the lens hood be detached?
A: Yes. It is detachable. More convenient for Macro shooting.
Q: Can a filter be installed onto the lens?
A: Yes. We understand filter may be needed for great landscape shots and so we have designed a flat surface to fit the filter.  Your can install the filter on this lens without a holder. The filter thread is 77mm.
Q: Where do you ship to?
A: We currently ship globally via Hong Kong Post Registered Airmail with tracking number. It normally takes 10-21 days for the lens to arrive to your country. During promotion period, FREE shipping will be included.
Q: Will I be charged with VAT?
A: We will declare the items as GIFT and declare the value at USD 10 in order to avoid tax. This method has been done my many retailers in the world and proven to be quite effective.
Q: How will it be shipped?
A: We ship it via Registered Airmail (or e-Packet delivery for specific countries) of Hong Kong Post. It normally takes 14-22 days to arrive once shipped. Sometimes faster, sometimes longer, depending on the processing of your local post office.
[via SonyAlphaRumours SAR]
Disclaimer: As an Amazon Associate partner and participant in B&H and Adorama Affiliate programmes, we earn a small comission from each purchase made through the affiliate links listed above at no additional cost to you.
Claim your copy of DAVINCI RESOLVE - SIMPLIFIED COURSE with 50% off! Get Instant Access!