Ok, so there are a few new 4K compact zoom options out there for those of you on the hunt for a 4K B-cam to your Sony A7s/FS7 or just a 4K vacation snapper. Canon was the first to let the world know it was getting serious about 4K by announcing a fixed lens compact camera called the XC10, which for some reason uses CFast 2.0 media cards for recording 4K (not 1080p – that's on the SD card slot there, go figure…) due to the unnecessary high bit rate of 305Mb/s.
Later on, actually just a month ago, Sony kicked it up a notch (again) with the RX10 II ($1,300) and the Sony RX100 IV ($948 at B&H) including not just internal 4K at the much more manageable 100Mb/s in XAVC-S (on cheap as chips SDXC cards), but also super-slow mo and Slog-2. The Canon XC10 does feature Canon Log and Wide DR gamut, true and does produce nice images when graded, but it costs $2,500 and uses a significantly more expensive media.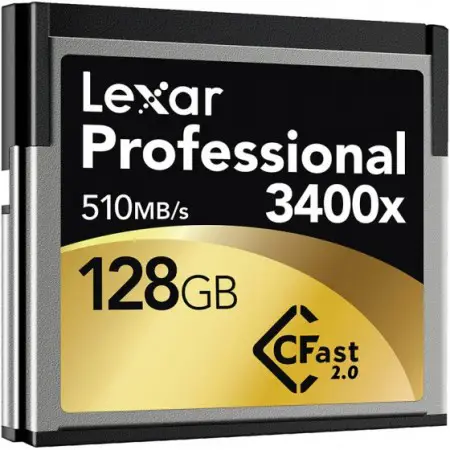 Matter of fact CFast 2.0 right now is probably the most expensive non-proprietary media a camera can use – a 128GB Lexar 3400x Cfast 2.0 sells for about $370, and that's one of the most affordable Cfast 2.0 cards out there! But I guess, the force was strong with Canon big wigs, who demanded that Cfast 2.0 and 305Mb/s 8bit 422 XF-AVC be implemented on the XC10 as it is meant to be used as a B-Cam to the upcoming C300 Mark II.
Sure, there is some logic in that, but for a very small fraction of the market. Some Canon C300 Mark II users may get the odd XC10 here and there for a B/C-cam, but Joe Schmoe will have some hard times explaining to his wife a $370+ charge on his credit card for a media card for his new camera (after shredding the page with the $2500 charge for the XC10)…
But I am getting carried away. I want to XC10 to wow me, I really want it to grow on me, but it is facing some serious competition from Sony. And while I am contemplating still whether to get an RX10 II or RX100 IV, after I sold my RX100 III, I went hunting in the dark corners of the Web and for some footage that might help me in my quest.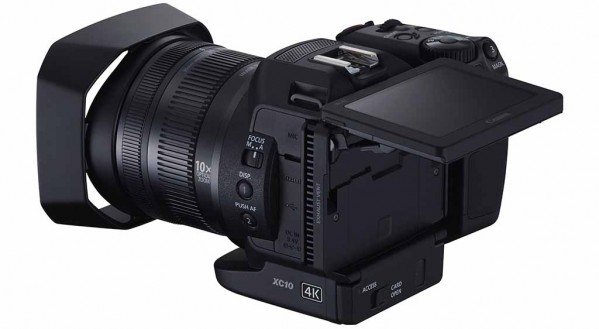 Here's some footage from the Canon XC10 (BTS from a C300 II Shoot) it's in Japanese, I think, and I have no idea what they're saying but the actual video is shot on the XC10. (via Canon Japan)
Canon XC10 Graded and Ungraded footage via JP Grafik Dezine:
Canon XC10 – $2,500 (includes Sandisk CFast 2.0 Extreme Pro 64GB card)
1.0″ CMOS sensor
Record 4K footage at up to 305Mbps/4:2:2/8 bit with Canon's XF-AVC H.264 codec
12MP stills or 8.29MP 4K movie grabs
Canon Log and Wide DR Gamma
Records 4K internally to a CFast 2.0™ card
Up to ISO 20,000; plus built-in ND filter
10x zoom with optical image stabilizer
Compact, ergonomic design, with loupe viewfinder
Slow and fast motion recording
Wi Fi remote control
Moving on to some Sony RX10 II S-log2 4K footage (ungraded) courtesy of Kiwi Bird Productions:
Gagnef Open 2015 with Sony RX10 II from Kristoffer Davidsson on Vimeo.
This is a short recap video from a small festival called Gagnef Open that takes place in Dalarna each summer. I took the opportunity to try out my new camera, the Sony RX10 II. This video is shot in 4K, HD, HFR 240fps and 1080 100fps mode, S-log2 (PP7) Edited on a 1080p timeline in Premiere CC2015.

Rellay impressed with the camera and the picture it delivers, a super fun toy for run n gunning!

www.kristofferdavidsson.com
Sony RX10 II – Sony RX10 II – $1,298 at B&H
20.2 MP 1″ Exmor RS BSI CMOS Sensor
BIONZ X Image Processor
Internal UHD 4K Video & S-Log2 Gamma
Carl Zeiss 24-200mm f/2.8 Lens (35mm Equivalent)
Slow Motion Video at 960 fps
3.0″ 1228K-Dot Tilting Xtra Fine TFT LCD
XGA OLED Electronic Viewfinder
Built-In Wireless and NFC Connectivity
Low-Light Sensitivity to ISO 12,800
Super Sonicwave Motor for Fast Autofocus
And last but now least, here's some awesome graded 1080p footage from the Sony RX100 IV via Zach_Manchester
RX100 iv S-LOG2 video test from Zach_Manchester on Vimeo.
Never had a camera that shoots video in LOG before. Quite a challenge to grade the footage. Although, quite pleased at this first attempt. Need to reduce the grain in the shadows. Hopefully, will get the hang of it.
Sony RX10/R100 IV slow motion:
#EnjoyEveryMoment Sony RX100 IV from HenjoFilms on Vimeo.
For more info on this video, check out our blog post on henjofilms.com/blog

Shot on the Sony RX100 IV

FOLLOW US!
F: facebook.com/henjofilms
P: pinterest.com/henjofilms
T: twitter.com/henjofilms
W: www.henjofilms.com
log:2015.07.05 from Chunyang LIN on Vimeo.
60s life project
This last one might be an RX10 II or RX100 IV not sure, but a big thanks to Emanuel over at DVXUser.com for sharing some of these.
Sony RX100 IV – $948 at B&H
20.1 MP 1″ Exmor RS BSI CMOS Sensor
BIONZ X Image Processor
Internal UHD 4K Video & S-Log2 Gamma
Zeiss Vario-Sonnar T* f/1.8-2.8 Lens
24-70mm (35mm Equivalent)
2349k-Dot OLED Tru-Finder Pop-Up EVF
3.0″ 1229k-Dot Multi-Angle Xtra Fine LCD
Slow Motion Video at 960 fps
Built-In Wi-Fi Connectivity with NFC
ISO 12800 and 16 fps Continuous Shooting
Well, that's some seriously impressive footage from the Sony RX10 II above, and the much smaller RX100 IV isn't too far off, but of course I can't base my decision and neither should anyone based on just a few videos. If you can, it's always better to try one at a shop wherever possible.
Here's what I gather are the differences/similarities between the 3 models apart from the price.
All share a 1-inch size sensor (XC10 – 8.29 MP / the Sony's at 20 MP)
the RX10 II and RX100 IV use Stacked BSI sensors for optimised low-light performance
RX10/100 IV ISO max is 12,800
Canon XC10 max ISO is 20,000
Canon XC10 cannot record HD on the Cfast 2.0 card; only on SD and visa versa.
XC10 – 1080/60p and 720/120p
Lens on the XC10 is f5.6 on the long end
Sony RX10 II – is f2.8 fixed / RX100 IV is faster f1.8-2.8
RX100 IV 35mm FOV equivalent is about 24-70
RX10 II lens is 24-200mm and XC10 is about 24-240mm
In UHD Canon XC10's widest FOV is 27.3mm due to crop.
XC10 uses significantly more expensive media for 4K recording
Sony RX10/100  – XAVC-S 100Mb/s vs. Canon XC10 XF-AVC at 305Mb/s (3x that of the Sony codec)
The built-in image stabilisation in the XC10 works only in FullHD, not 4K!
RX10/100 IV – super slow-mo 960fps/480/240 burst, non-continuous
RX100 IV limited to 5 minutes 4K clips
Both Sony have Slog2 ; Canon XC10 Canon LOG
1080p/120 is continuous on both Sony models
No headphone or mic input on the RX100 IV
the RX10 II has both 3.5mm mic input and headphone jack
There's a lot more, but that's all the time I have for now. I am curious to see what you guys think of these cameras? Are any of them fitting in your workflow?
Claim your copy of DAVINCI RESOLVE - SIMPLIFIED COURSE with 50% off! Get Instant Access!