Reliability and efficiency of your storage media are a crucial and extremely important component of every day-to-day post-production workflow and a primary reason for making the right purchase decision when it comes to picking the most viable and cost-effective storage solution. Network Attached Storage (NAS) is an extremely popular option in those terms, not only among smaller production companies and independent post-production studios but also for numerous related high-end facilities around the globe. Generally, NAS systems are capable of storing huge chunks of data, that can be accessed easily over the commonly used Ethernet based networks and support multiple users connecting to it simultaneously which makes these storage servers the perfect solution for either small or large studios where this data needs to be shared and accessed by all the members of the creative team.
Plus, they can scale up very well as there are NAS appliances that support multiple arrays of disks giving a total storage capacity in excess of whopping 1,000 TB. The latest DS2015xs 8-Bay DiskStation NAS Server by Synology is one of those solutions that definitely deserves your consideration.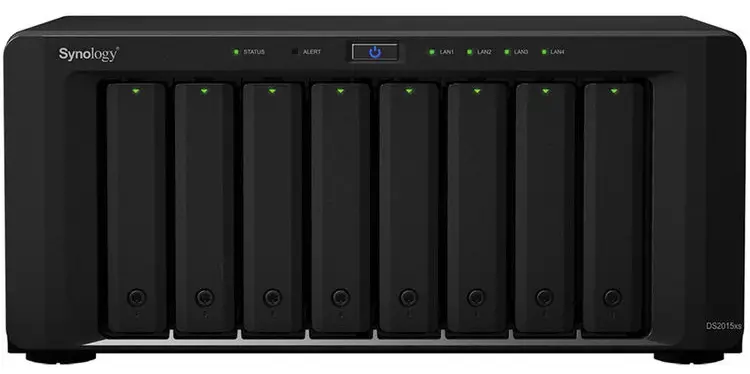 The server can accommodate 8 x 3.5″ or 2.5″ SATA III/SATA II hard drives simultaneously. You can also add up to 2 x USB 3.0 external drives as additional or backup storage. It also comes with an external expansion port that connects to a DX1215 12-bay Drive Expansion Unit.
So, in total, one Synology DS2015xs server can control up to 20 drives providing raw capacity that can be expanded up to 108TB. On top of that, it comes with 2x SFP+ 10GbE ports which are a unique feature for a NAS server in this particular price range delivering an average 1,930.18 MB/s sequential read throughput and 54,654.84 sequential read IOPS under RAID 5 configuration with VLAN.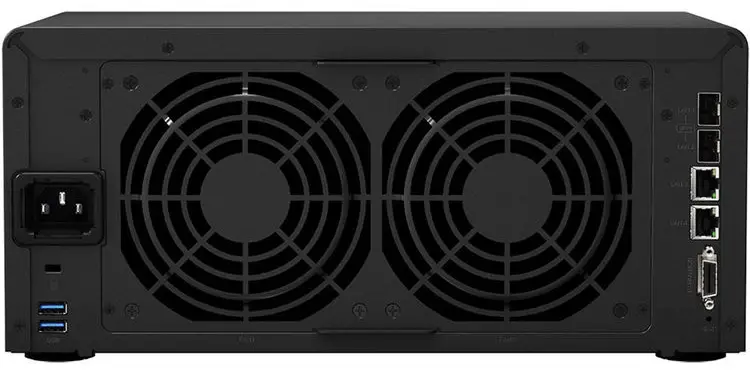 In other words, you can easily transfer a 100GB file in just a couple of minutes utilizing this configuration in comparison to a regular external hard drive that might take you up to half an hour for the same file size. The unit performs extremely well and is one of the most reliable storage solutions on the market these days.
The system is smart enough so that it can even send you an email if it notices that one or more of the drives may need to be replaced due to possible errors and potential malfunctions. Furthermore, Synology's Hybrid RAID technology allows you to mix drives with different capacities supporting RAID 0/1/5/6/10 configurations thus allowing you to optimize usage of your hard drives while also keeping your storage safe with data redundancy.
The DS2015xs 8-Bay DiskStation NAS server will set you back $1,400, however, you can also consider some of the company's entry-level units such as the DS214se DiskStation Personal NAS Server providing two bay enclosure and capacity up to 8TB for $149 only at B&H.
If you like to learn more about the unit head on over to SLR Lounge and check out their in-depth review on the topic.
[via: SLR Lounge, source: B&H]
B&H Order Links:
Synology DS214se DiskStation Personal NAS Server
Synology DS2015xs 8-Bay DiskStation NAS Server
Synology DX1215 12-Bay Expansion Unit
Claim your copy of DAVINCI RESOLVE - SIMPLIFIED COURSE with 50% off! Get Instant Access!