The majority of the independent filmmaking world is eagerly awaiting the arrival of the URSA Mini cameras and in particular the 4.6K versions. However deliveries are still up in the air, but as we get closer and closer to the end 2015 at least the good news is that the 4K version is starting to show up here and there. UK based DoP Daniel Peters has been one of the lucky few to get his hands on the new Blackmagic URSA Mini 4K camera. That is the 4K Mini with the same 4K sensor as in the big URSA (or URSA Major as it's sometimes referred to), not the brand spanking new 15 stops DR 4.6K sensor, which has not started shipping yet (sigh…). Nevertheless the 4K V1 and V2 sensor ported from the giant URSA is still capable of producing lovely images as demonstrated by Daniel in his URSA Mini 4K test footage.
Went out first thing in the morning to see how the Ursa Mini 4K handles compared to the BIG Ursa. This isn't the 4.6K version so the sensor is exactly the same as the current URSA models Did some handheld tests to see what it looks like, handheld in a smaller body, frame rates at 4K and 1080p windowed frame rates. Lightly graded this, it was nice and sunny but when we arrived…it was foggy and cloudy.

Just like the URSA, this Ursa mini 4K looks great in 4K and 1080p….

More info about the camera in my blog:
danieljohnpeters.com/2015/11/05/ursa-mini-4k-review-luts/
And his quick review of the camera below:

Blackmagic URSA Mini 4K Highlights
Super-35mm CMOS Sensor
4,000 x 2160 Video up to 60p
Compressed & Uncompressed Raw Recording
Ready-to-Edit ProRes 444 + 422 Recording
Dual CFast 2.0 Memory Card Slots
12G-SDI Output, Timecode and REF Input
1080p Flip-Out Screen
Touchscreen Interface
2x XLR Audio Inputs with Phantom Power
Magnesium Alloy Body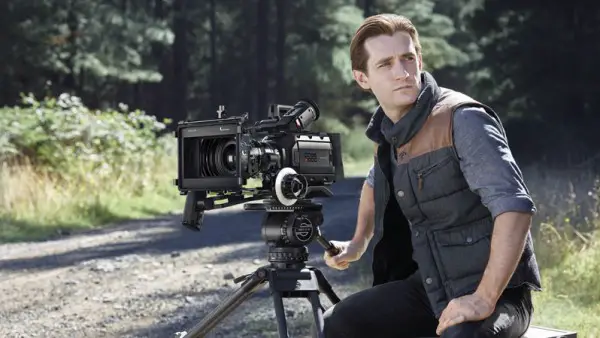 One notable difference between the upcoming 4.6K version of the URSA Mini and the 4K sensor one (apart form the price difference of course) is the fact that the 4K version's ISO is limited to 800 (not particularly well boding for low-light) and the 4.6K will go up to 1600. Interestingly enough he also put together an low-light test against the Sony A7s II, which you can see below.
Another note on the low-light test above, as per Daniel is that the Sony A7s II S-Log3 requires a minimum ISO of 1600, and the URSA Mini tops out at 800, so that's that.Of course the A7sII will win, but that's not the point here. However, regardless of this fact and the unscientific test – this is a rather plausible real world scenario and the URSA MINI doesn't look as terrible in low-light as most (including me) would think.
He also has some LUTs that may be of interest to some of you.
For more of Daniel Peters' work and to read more about his experience with the URSA Mini head on over here to his website.
B&H Links:
Blackmagic URSA Major 4K EF Mount – $4,995
Blackmagic URSA Mini 4K EF Mount – $2,995
Blackmagic URSA Mini 4.6K EF Mount – $4,995
Sony A7s II Mirrorless Camera – $2,998
Claim your copy of DAVINCI RESOLVE - SIMPLIFIED COURSE with 50% off! Get Instant Access!