The form factor of most 4K cameras today requires some significant additional accessories in order to complete the rig and bring in up to the rigorous demands of modern video production. This applies not only to traditional cameras like the Sony FS7, but also to the smaller, but equally capable Sony A7s II and Sony A7R II. The problem with stills cameras, which shoot video is their form factor is traditionally associated only with stills and only in the last five to six years has it made a significant impact in the video realm spawning off a dozen dedicated manufacturers who manufacture cages and other rigs for them. Italian gear maker Lock Circle just released details on their new LockPort A7S II Micro Cage and HDMI protector.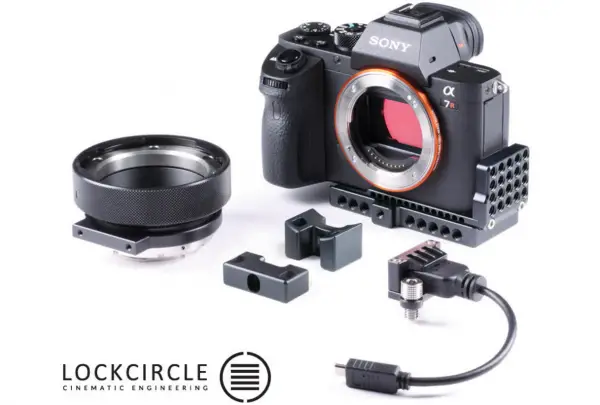 The cool thing about the new LockPort A7M2 concept of a cage/HDMI port protector from Lock Circle is that it protects definitely the fragile output on your Sony A7RII and Sony A7SII from tough production abuse.
The flexible system design introduces new concepts to the original LockPort project: Micro Cage and Flex port mounting are adding important features to the popular LockPort style of rigs. The new micro cage adds a full-size HDMI output in every direction (cables with drones and gimbals needs special care when setting up to avoid undesired camera movements).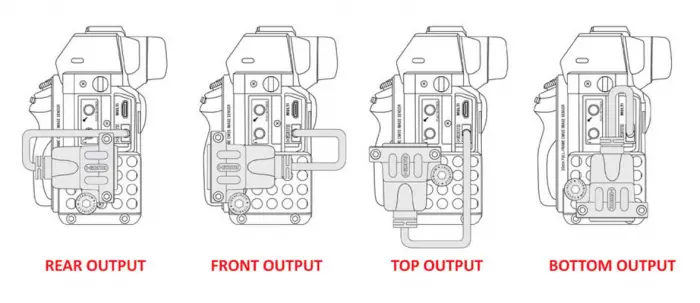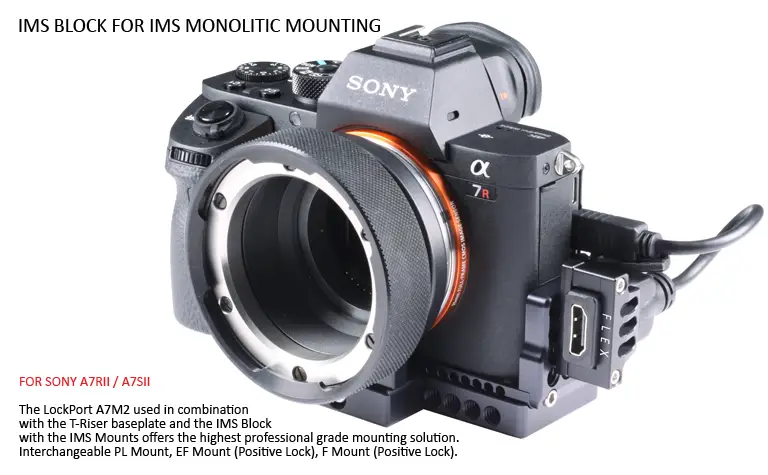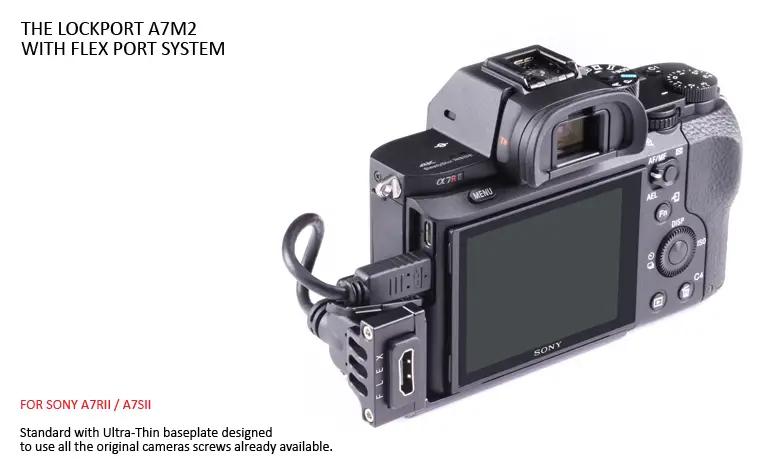 Used together with the T-Riser baseplate, the camera mounting has two threads for "state of the art" locking, and the front mount nose accepts the Meta Block (Metabones total locking) and the IMS Block for high grade IMS PL Mount, and EF Pro/F Pro with an innovative positive locking concept. A Vertical mount for the camera, a highly requested feature, is finally available together with the LockPort A7M2 FLEX concept.
Features
Works with Sony A7RII and Sony A7SII cameras
Saves the "expensive to repair" mini HDMI port on you Sony A7II cameras
Full-Size HDMI output, allows to use stronger standard cables
Standard size HDMI plugs locks securely in the socket
Innovative FLEX port designed to work in FRONT/REAR and TOP/BOTTOM outputs for the best layout set-up for your camera
Gold Plated contacts – all the usb, audio, headphones connectors are full available, also is compatible with the original Sony HDMI cable protector delivered in every A7II box
Rock solid ultra-thin baseplate, that can work on every mount, head, rig, gimbals, drones using the original screws
Special designed side plate with 20 threads 1/4″-20 lets you mount the FLEX port in every direction
T-Riser plate with 2 camera mount threads for heavy duty camera rigging and 19 threads 1/4" 20 for accessories mounting (introducing the Micro Cage concept!)
Front nose mount for Meta Block (Metabones adapters), and IMS Block for IMS Mounts for high grade professional mounting (PL Mount/ EF Mount/F Mount)
Camera battery change available with LockPort A7M2 and T-riser mounted.
Pricing on the LockPort A7M2 Kit starts at 189 Euros or $199 USD + Shipping and duties. If you are in the US you can buy Lock Circle cages and accessories directly from B&H here.
Claim your copy of DAVINCI RESOLVE - SIMPLIFIED COURSE with 50% off! Get Instant Access!