Getting it right in-camera is one thing, but when it comes to post-production, today's affordable tools make it possible for any filmmaker, regardless of experience to get incredible images when handled correctly through the post pipeline. Color grading plays a huge role in the creation of any moving images today. Now, more than ever, being able to grade your footage like a pro will elevate not only your work above that of your peers but also bring a lot more satisfaction to your work.
So, the big question always remains the same. Do you want to learn how to color grade professionally and take your films to the next level? If the answer is "Yes" you can download the free version of Davinci Resolve 12 and start learning right away as the Alex Jordan's DaVinci Resolve – Simplified Course Bundle will walk you through the process.
This course is designed with the absolute beginner in mind. No prior knowledge of DaVinci Resolve or color grading is required. The course will guide you from basic subjects, like what is saturation and how you can easily read the scopes, all the way to a more advanced stuff such as selective tracking and keying along with monitoring tools and techniques.
In addition, this course bundle includes access to the Editing with Davinci Resolve course, where you'll learn how to edit your footage without having to round-trip or pay for an NLE.
To make sure you practice what you've learned, the bundle includes a training course that allows you to download before and after grading ProRes files. Your job is to try and match them. Then, you can watch the actual grading sessions and compare that to your approach.
And to make this deal even sweeter, you'll get the VIVID LUTs PRO. This LUT pack includes over 200 LUTs with 15 different styles.
Once you purchase the course bundle, you'll get unlimited lifetime access, plus access to all future updates, at no extra cost. This deal is available for a limited time only.
To claim your copy visit Filmsimplified.com and save 80% off the regular price or just click the image below!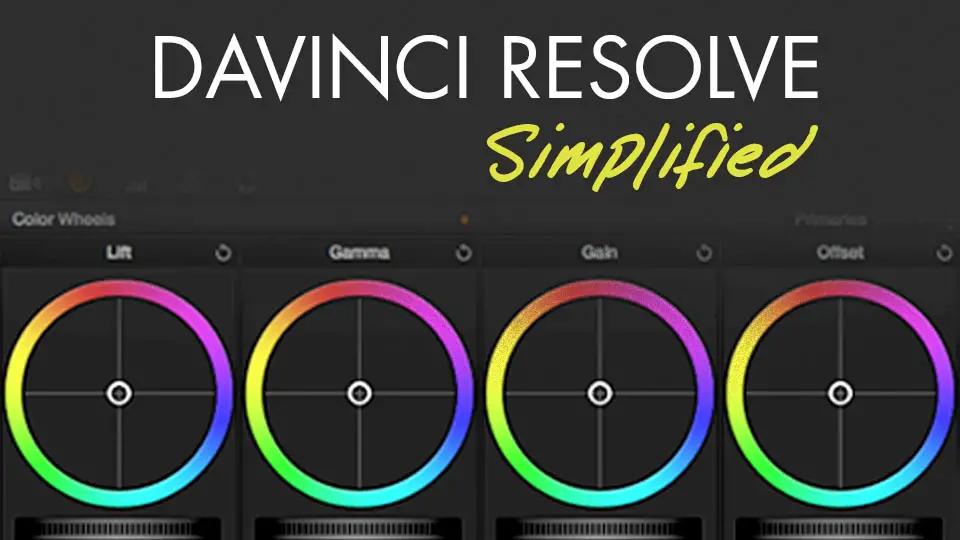 Ethics Disclosure: This is a sponsored post brought to you by Filmsimplified.com
Claim your copy of DAVINCI RESOLVE - SIMPLIFIED COURSE with 50% off! Get Instant Access!