Now that we have affordable 4K cameras and also lenses for very little money all sorted out, most would naturally look into new an innovative ways to move the camera and get high production value shots without resorting to bank loans and committing significant amounts of time to dedicated professional training. Up until a few years ago before 3-axis gimbal handheld stabilisers became popular and more importantly affordable for independent filmmakers, most of us had to resort to Glidecams and other mechanical stabilisers, which shared a similar design (but often times not the performance) of the high-end pro Steadicam for a lot less money. Some of them were a pain to get right, but with enough practice and patience you could get decent results.
Today, stabilisers are the norm and often new an innovative designs turn to popular crowdfunding platforms to seek support form the filmmaking community. Such is the case here with SNOW – a rather unique mechanical double-hand stabiliser, with a water tank at it's heart.
Snow is billed as the "first and only mechanical competitor of electronic brushless gimbals". The device was designed by experienced professionals specially for indie filmmakers and YouTubers. Unlike other mechanical camera stabilisers, the Snow has two handles for smoother operation and less arm strain. The Snow also boasts easy balancing under 1 minute.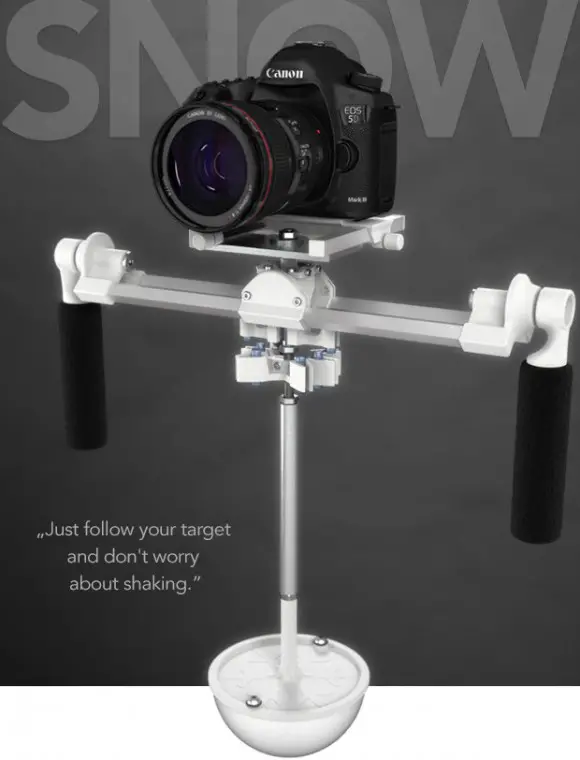 Features
Quick camera mounting
For DSLR's and Mirrorless cameras up to 5 lbs/2kg
Twin grip design
Patent-pending balancer tank eliminating the 'pendulum effect' and acting as counter-balance
Maintenance free
Affordable – early bird pricing starts at $549 ($100 cash back for referred pledges)
Tech Specs
Weight: 1lb 15oz / 900g
Load weight: 5lbs / 2kg
Dimensions:
W: 15,7″ / 400mm
D: 6,7″ / 170mm
H: 20,8″ / 530mm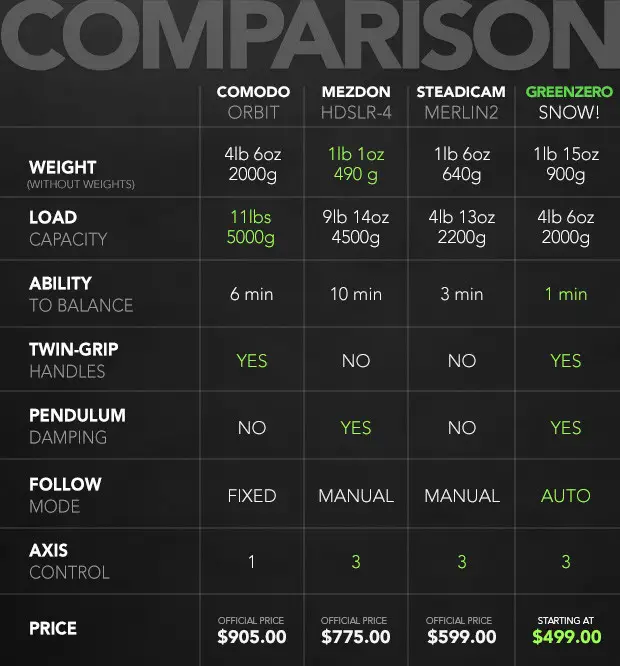 What's included in the box:
SNOW Camera Stabiliser rig
Balancing Stands (table clamps)
Syringe (water injector for balancer tank)
Hex keys for assembling
Camera Bubble Spirit Level
For those of you, who find 3-axis gimbal stabilisers too expensive or difficult to balance, the SNOW mechanical stabiliser may be the one for you.
Early bird pricing starts at $550 and deliveries are said to start in March 2016. Head over to SNOW's IndieGoGo campaign to claim yours.
Claim your copy of DAVINCI RESOLVE - SIMPLIFIED COURSE with 50% off! Get Instant Access!