After months of anticipation, Sony officially released firmware version 3.0 for the Sony FS7 a few days ago. The highly anticipated firmware update was supposed to come out before the end of December 2015, but was delayed until end of January. The Sony F5 and F55 also received firmware updates with version 7.01 granting new functionality which was previously shown at IBC 2015 in Amsterdam. Both firmware updates are available to download now.
Here's the full list of improvements in Firmware 3.0 for the Sony PXW-FS7: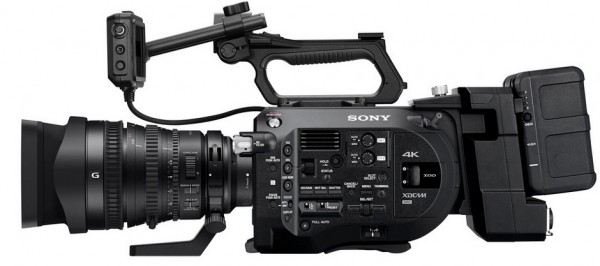 New Features & Improvements:
Focus Magnification function is improved.
– Support for magnification area position adjustment
– Magnification resolution improvement
Support for "2K Full", "2K Centre" setting in Image Scan Mode – allows users to adapt Super 16mm lenses or B4 mount 2/3 broadcast lenses with appropriate adapters.
Support for Interval Recording function (timelapse)
Expand lowest value of Zebra level to 0% – useful in helping users expose when in Log
Support for Noise Suppression setting in Cine EI mode
Waveform Monitor usability is improved.
The operability of "Iris setting" using the "Iris dial" and the "assignable dial" is improved.
FS-RAW image quality and operation stability improvement
Overall stability and operability of the camera is improved – quicker menu response and snappier boot-up times
You can download firmware 3.0 for the FS7 from Sony here.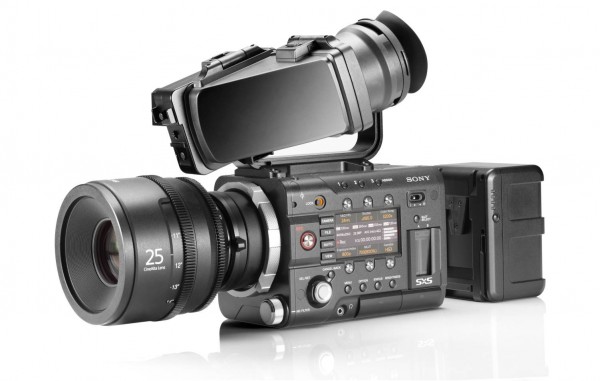 Firmware Version 7.01 – New Features and Functionality (Sony F5/F55)
Quick Menu in the high-resolution sub-display on the operator side. – The three silver keys above the display and three keys below are context sensitive and give users direct access to often used, powerful features without needing to navigate the menu system. Each key will call up a special sub-menu page –Project, Monitoring, MLUT, Media, Viewfinder and Others – for fast, efficient navigation.
ITU-R BT. 2020 in Custom Mode (F55 Only) – adds ITU-R BT. 2020 (Rec. 2020) colour space standard, which is future native colour space for 4K Ultra HD broadcast content. The recording will bake the Rec. 2020 colour space into the XAVC file. Sadly for F5 owners, BT.2020 support is only available on the F55.
Expanded options for simultaneous recording – Due to increasing demand from documentary productions needing to shoot HD and 4K of 50i with 50p or 59.94i with 59.94p for a more flexible workflow, Sony is implementing simultaneous recording to the same SxS Pro+ card of MPEG2 50Mbps 4:2:2 and 10 bit 4:2:2 4K XAVC in either 3840 x 2160 or 4096 x 2160 in version 7.01.
Extended range of zebra pattern
The range of "Zebra1 Level" in the VF menu is extended from "50% to 107%" to "0% to 107%" and that of "Zebra2 Level" is extended from "52% to 109%" to "0% to 109%." F55 and F5 can show 18% Gray and 90% White output IRE level by zebra pattern on S-Log2 and S-Log3 operations.
S-Log3 18% Gray output IRE level: 41%, S-Log3 90% White output IRE level: 61%
S-Log2 18% Gray output IRE level: 32%, S-Log2 90% White output IRE level: 59%
Improved image quality when User Gamma is used
When users apply the User Gamma created for the HDC series to F55 and F5, picture quality has been improved by adjusting the pedestal level.
Download Firmware 7.01 for Sony F55
Download Firmware 7.01 for PMW-F5
B&H Links:
Sony PXW-FS7 XDCAM Super 35 Camera – $7,999
PXW-FS7K Super35 Camcorder 28-135mm Zoom Lens – $10,499
Adorama:
Sony FS7 4K XDCAM Super 35 Body Only – $7,999
Sony FS7K Super 35 Camcorder with 28-135mm Zoom Lens – $10,499
Claim your copy of DAVINCI RESOLVE - SIMPLIFIED COURSE with 50% off! Get Instant Access!