Eventually, even the most experienced DP or videographer might accidentally overexpose their footage, especially when shooting music-based events like concerts or other live performances where the lighting environment can be extremely dynamic, and often impossible to control or predict. The best approach probably would be to use a camera providing high dynamic range, but if you don't have one at your disposal, there are still good chances that you will be able to recover some of the blown highlights of your footage later in post. Theo from MiesnerMedia will run us through his personal workflow when dealing with some over exposed images shot on the Blackmagic Pocket Cinema Camera.
Personally, I was surprised by the amount of detail the ProRes Proxy codec was able to retain. As we can see from the video above, even when recorded in ProRes Proxy on the BMPCC, there is still a lot of information in the highlights that can be recovered. Of course, you need to tweak the settings extremely carefully to find the sweet spot when colour correcting without ruining your footage.
In this particular case, Theo uses only the available assets the Lumetri Color panel in Premiere Pro CC provides. In the first place, he brings down the exposure to the point where the highlights are no longer clipping. If the exposure makes your footage too dark, you can also use the Highlights and Whites sliders to tweak the highlights more precisely.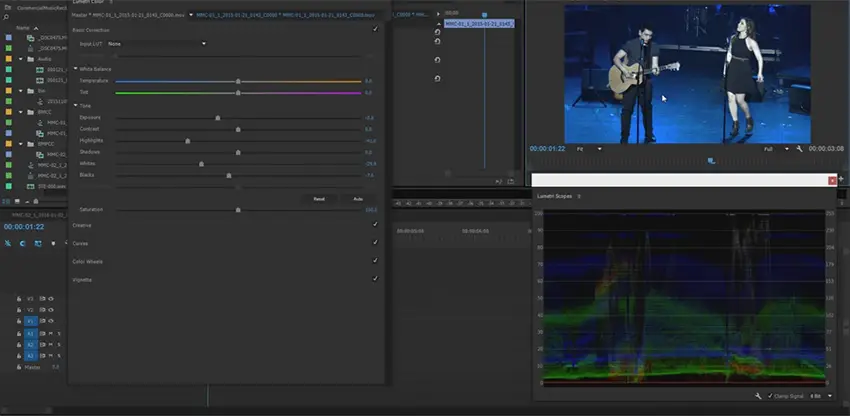 Further, if the skin tones of the subjects in the frame look to washed out you can bump up the Saturation a notch or two. If this method doesn't help you can still take it one step further by utilising the Hue Saturation Curve. In essence, the Hue Saturation Curve wheel lets you saturate or desaturate specific hues. You can also isolate a particular colour in your clip and saturate or desaturate only that colour.
Finally, you can access the Creative Section of the Lumetri panel and use the Highlights Tint tool to bump up the highlights towards the skin tones. To apply the tint, click in the middle of the wheel and drag the cursor to fill in the wheels. You can also achieve a similar effect by using the RGB Curves by selecting the corresponding colour you want to modify.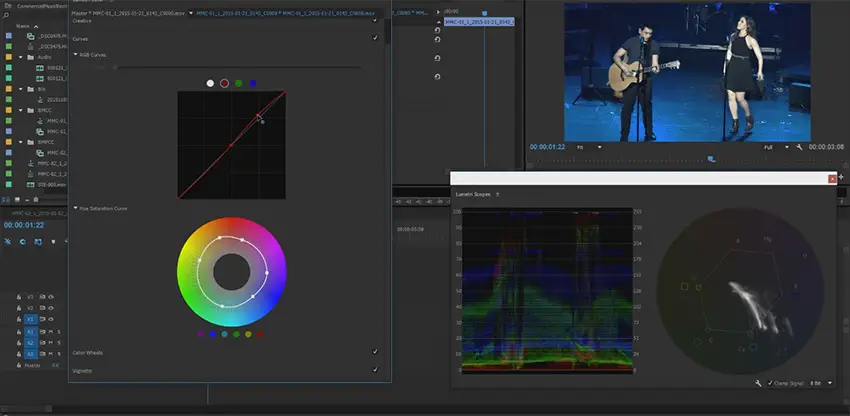 Ultimately, this method won't give you the perfect results you might expect like when you are working with Raw, but it will help you to save the footage and make your clients happy, simply and efficiently in no time.
[source: MiesnerMedia]
Claim your copy of DAVINCI RESOLVE - SIMPLIFIED COURSE with 50% off! Get Instant Access!