The common practice of professional photographers to control flashes remotely has become ubiquitous, and it's been around for years, so we shouldn't be very surprised by the announcement of a video light that can be modified in a similar way. Apparently, Phottix is one of the first companies specializing in manufacturing photographic accessories that follows the trend with the introduction of its brand new Video LED Light 720A panel – a follow-up to the popular Phottix VLEDs. In essence, the unit features 720 LEDs with an output of 4700 LM and a color temperature of 5500K, and the best part is it can be dimmed wirelessly.
The VLED 720A comes with a digital display and is powered by two Sony-style NP-F batteries. You can control the unit with a wireless radio remote that is included in the kit along with two diffusers for changing the colour temperature and a hand grip. There is also a cooling fan that ensures the VLED 720 stays at proper operating temperatures along with two ¼" x 20 mounting lugs on top and bottom that make the panel easy to mount.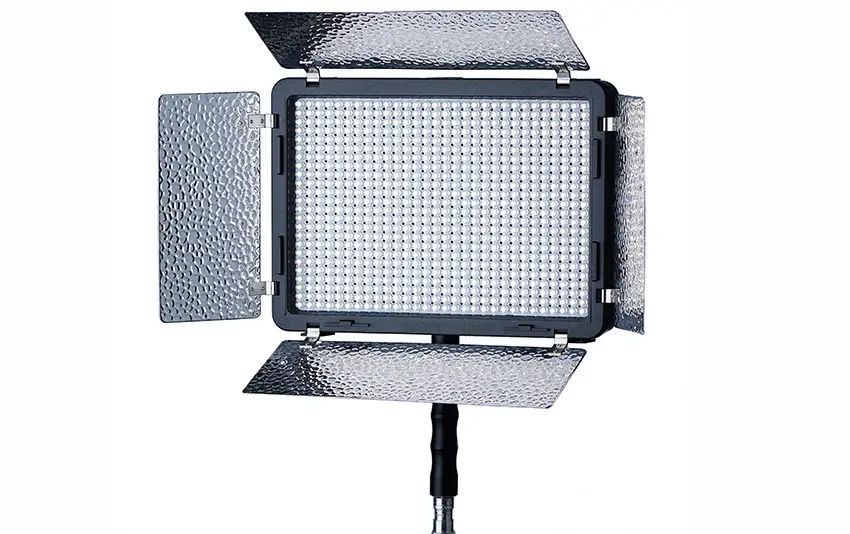 Phottix Video LED Light 720A Features:
Digital display and brightness adjustment
Wireless Remote Control
Includes Barndoors and Diffusers
Uses 1 or 2 Sony NP-F-style batteries
Price: $220
All in all, the convenient wireless control that allows dimming the LED light panel remotely can be a valuable asset and huge time-saver on set. By using a unit such as the Video LED Light 720A you can now control the intensity of the emitted light directly while looking at your reference monitor, thus eliminating the necessity to dim every single light panel individually.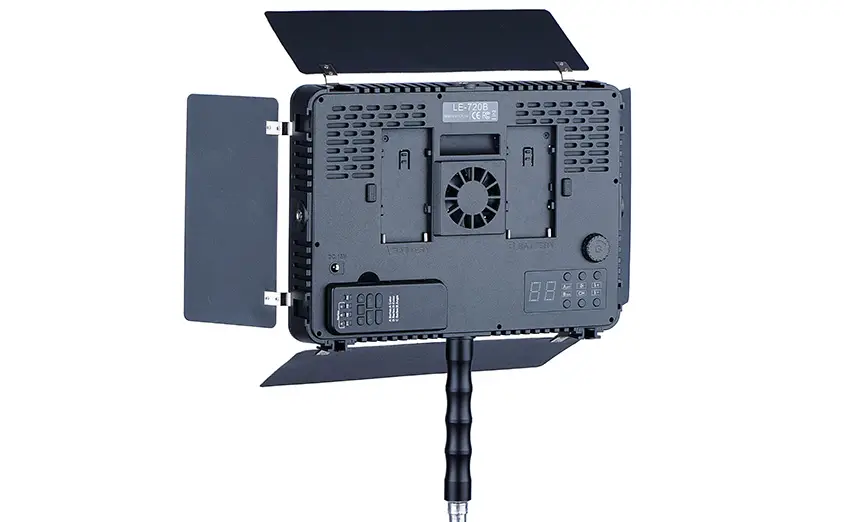 Ultimately, the VLED 720A is not only a compact and lightweight panel, but it seems to be the perfect fit for on-location video shooting as well as various studio setups. On top, you get all the bells and whistles LED lights generally provide. These panels need less energy to offer the same amount of light, they are safer to use and can be put in places where you wouldn't even dream of placing a tungsten light. The Video LED Light 720A will hit the shelves with a retail price of $220.
[via: PVC, source: Phottix]
Claim your copy of DAVINCI RESOLVE - SIMPLIFIED COURSE with 50% off! Get Instant Access!