NAB 2016 in Las Vegas continues at full strength with another series of new intriguing announcements for creative professionals. This time the good news comes from HP. The technological giant announced an updated version of the world's first all-in-one workstation Z1. The brand new third-generation HP Z1 G3 workstation now comes in a smaller size with a fully featured design, more computing power, and enhanced UHD display. This powerful and innovative fully featured all-in-one workstation is equipped with Window 10, dual ThunderboltTM 3, and USB 3.1 capabilities. HP has designed the Z1 G3 to build upon the customer base of the Z1 G2 and continue to drive the product forward with innovation and the latest generation technologies.
Besides the brand new 23.6-inch anti-glare UHD (3840×2160) display that delivers outstanding visual clarity, the HP Z1 G3 system can also support up to two 4K displays, due to the available dual Thunderbolt 3 ports. The HP's flagship all-in-one workstation comes in multiple configurations all powered by the latest Intel Xeon and Core processors and new Nvidia Quadro M1000M and M2000M graphic cards.
In terms of RAM and storage capacity, the system can handle up to 64GB of RAM along with up to four storage devices. The HP Z1 G3 Workstation has an integrated SATA controller with RAID support for RAID 0 as well as RAID 1. This way you can either choose to have a high-performance RAID 0 array of two drives where data is striped across two drives or have a highly reliable RAID 1 array where data is duplicated to two hard drives at once.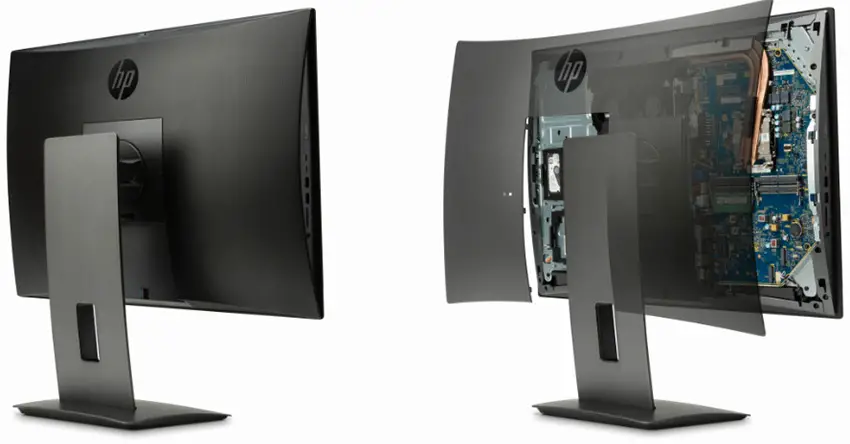 Here are some of the latest innovations in the third-generation HP Z1 workstation:
Smaller, thinner, lighter form factor – 47% smaller and 51% lighter than the HP Z1 G2
23.6-inch diagonal UHD, 4K resolution display
Intel® Skylake generation Xeon® and CoreTM i3/5/7 processors
Latest Maxwell generation professional NVIDIA® Quadro® graphics
ECC Memory–up to 64 GB supported
Dual, side-access ThunderboltTM 3 ports providing up to 40 Gbps performance and USB 3.1, Media card reader, DisplayPort out
Support for two HP Z Turbo Drives and two SSDs or HDDs
Precision pen and multi-touch option (planned for future availability)
Price – starting at $1,498
Availability – May 2016
The HP Z1 G3 is expected to hit the shelves in May with a retail price starting at $1,498.
HP also announced its Remote Graphics Software for Mac users, which in essence enables them to control more powerful workstations remotely running the companion RGS sender from a low-powered computer or a mobile device. All applications run natively on the remote workstation and take full advantage of the compute and graphics resources of the sending system. HP Remote Graphics Software is available now for HP Z Desktop and ZBook Mobile Workstations as a free download. The RGS sender licenses can also be purchased for use on other supported non-HP hardware.
[source: HP]
Disclaimer: As an Amazon Associate partner and participant in B&H and Adorama Affiliate programmes, we earn a small comission from each purchase made through the affiliate links listed above at no additional cost to you.
Claim your copy of DAVINCI RESOLVE - SIMPLIFIED COURSE with 50% off! Get Instant Access!