According to CanonRumors, the upcoming Canon 5D Mark III replacement is currently doing the testing rounds among certain pro photographers before a Photokina unveiling in the Fall. Halfway through 2016, the 5D Mark IV is still one of the most talked about upcoming announcement expected this year. 2016 is a big year for DSLRs and mirrorless cameras because it is a Photokina year, the biggest photography gear trade show, which unlike NAB happens every other year in Cologne, Germany. The Canon 5D Mark IV is surely one of the most anticipated cameras not just for photographers, but also in the world of video content creation. The 5D Mark III was announced 4 years ago in March 2012, and given the slow product cycle at Canon and the new EOS-1D X Mark II flagship announcement and subsequent release earlier in 2016, all sights are now set at Photokina.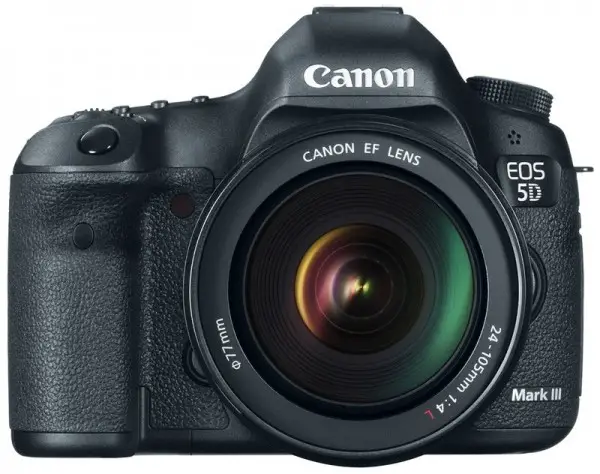 According to the rumour site, there is a very strong possibility, bordering confirmation, that the Canon 5D mark IV will finally shoot 4K (probably at 30p max) and 1080/120fps slow-motion very similar to the slow-motion capabilities of the 1D X Mark II (which can also do 4K/60p, but I think that's likely to remain a 1D X Mark II exclusive).
However it is unclear whether Canon will port the 8bit MJPEG 422 codec from the flagship EOS-1D X Mark II down to the 5D Mark IV or whether they will have some less-data hungry 8bit variation of the 10bit XF-AVC codec in the C300 Mark II. Heat is always an issue with small and powerful compact camera bodies, so I won't hold my breath for 10bit 422 or anything too crazy.
For what it's worth here are my predictions/thoughts on what the 5D Mark IV will have in terms of video functionality:
New 23 or 24 Megapixel FF sensor with dual DIGIC 7 processors
Super 35 crop for 4K/30p in either MJPEG or H.264/ 8bit 420 codec
1080/120fps – again in a crop
CFast 2.0/Compact Flash card slots (CFast 2.0 for the 4K)
Dual-pixel AF in video
Full-Frame in 1080p only
Audio and headphone jack
Similar body to the Mark III
Improved back LCD screen with touchscreen functionality (like the 1D X II)
Canon LOG and Canon LOG 2
Canon WideDR
Possibly new Picture profiles similar to WideDR dedicated for video
It won't be cheap: $3,400 to 3,600 USD
Note: As already said, the above list is just what I think the camera will have, it may very well feature none of the above. Treat it as a wishlist, rather than anything confirmed. 
Whatever the next 5D ends up being called and loaded with, it's bound to be a polarising camera as most higher end Canon DSLRs are these days. Love 'em or hate 'em, Canon paved the way for most if not all affordable S35 camcorders today – the 5D Mark II as we all know changed the game forever. For better or worse, we need a new 5D Mark IV, and with the mega popularity of the 5D Mark III among video producers, the Mark IV has some big boots to fill.
Photokina 2016 runs from 20th to 25th September this year in Cologne, Germany, but the Canon 5D Mark IV is expected to be announced sometime in August, a few weeks or even a month before the show. We'll keep you updated if we hear some juicy bits regarding more specs and possible announcement/release date.
Disclaimer: As an Amazon Associate partner and participant in B&H and Adorama Affiliate programmes, we earn a small comission from each purchase made through the affiliate links listed above at no additional cost to you.
Claim your copy of DAVINCI RESOLVE - SIMPLIFIED COURSE with 50% off! Get Instant Access!