Video Devices just released firmware version 3.0 for their PIX-E Series 4K recorders including the PIX-E5, PIX-E5H, and the 7-inch PIX-E7 adding recording options in the H.264 codec as well as the ability to simultaneously record a high-quality, edit-ready Apple ProRes .mov file and a much smaller H.264 .mp4 file. These new features are available as a free update to all PIX-E5/H, and PIX-E7 owners. The all-too familiar H.264 codec to DSLR users is quite popular and universally accepted on any PC or Mac machine and offers a balance between compression and quality to reach low data rates and small file sizes. As such, it is commonly used for web streaming and long duration recording. The codec also makes for faster file uploads and easier emailing of recorded files.
Another major new addition in this firmware is the addition of the Samsung 850 EVO 1TB mSATA drive to the approved media list, allowing users even more flexibility and longer recording times.

PIX-E Series Firmware version 3.0 Details
Supports recording of H.264 codec (MP4 files) with timecode stamp directly to SpeedDrive and/or SD card. New H.264 options in MENU > Recorder & Drives > Codec and also MENU > Recorder & Drives > SD Card H.264 Recording
Supports simultaneous ProRes and H.264 recording – ProRes to a SpeedDrive and H.264 to an SD card. This feature includes automatic 4K to 1080p scaling for H.264.
Samsung 850 EVO 1TB mSATA is added as approved media for use in SpeedDrive.
New SD Card File List screen is now available for viewing information on MP4 files recorded to the SD card.
With an SD card inserted, the drive's remaining space is now displayed on-screen as D2 in the information bar.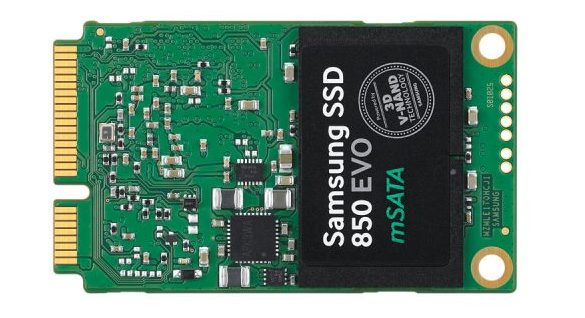 Fixed bugs and issues:
Eliminates a rare issue where some units could randomly reboot.
Eliminated Rare issue with some units where screen displays a corrupt image after Video Devices Splash Screen, mid operation, or entering/exiting playback.
Touch Screen Axis flipped when running in upside-down mode with certain USB Keyboards.
Intermittent issue where files are stamped with the incorrect time/date.
Occasional drops on HDMI Output.
Inaccuracies in the RGB Waveform and Histogram monitors
Known Issues or Limitations
This is a list of any published Known Issues or Limitations for the latest PIX-E Series Firmware
H.264 Playback is not supported.
While recording H.264, HDMI output, scopes, and the 4-way view are disabled.
When 720p is coming in and the monitor is set to anamorphic de-squeeze with the following combination of settings (16:9, 2x, Full), the display will be noticeably choppy. This is only a display issue; the recordings are fine. Display of incoming 720p with any other combination of anamorphic de-squeeze settings is okay, and the aforementioned combination of settings will work just fine with other resolutions.
There is a compatibility issue with 29.97 fps or 23.98 fps timecode for H.264 and Final Cut Pro X.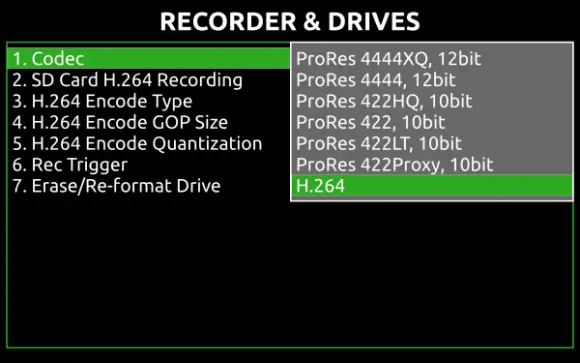 Simultaneous ProRes and H.264 recording provides more flexible and efficient file delivery options. PIX-E users now have the ability to give their clients an H.264 file for content review, shot-listing or web-streaming, while the high-resolution 4K ProRes file is used for mastering.
"After previewing H.264 at this year's NAB show, we are excited to announce that it's now available to PIX-E owners everywhere," says Paul Isaacs, Director of Product Management and Design, Sound Devices, LLC. "The addition of H.264, and simultaneous ProRes and H.264 recording, provide our customers with greater file delivery options. For instance at the end of a shoot, quickly handing off a low-cost SD card containing the H.264 content to a producer or director streamlines the process; now they have something quick and easy to review on a computer or tablet, at their convenience."

With the addition of H.264, an applied LUT is baked into the H.264 .mp4 file and saved via SD card, while a master ProRes 4K file is saved to the SpeedDrive without an applied LUT. This is ideal for users who want to simultaneously record a full dynamic range, log-encoded ProRes master file for the edit suite and a REC709 H.264 file suitable for client viewing.
While recording 4K in ProRes, the PIX-E will automatically scale the 4K to 1080p for recording H.264, thereby reducing its file size even further. Both recordings also include audio—up to eight channels with ProRes and two channels with H.264.
PIX-E5 series owners can download the free PIX-E Firmware v3.00 here. 
Claim your copy of DAVINCI RESOLVE 16 - SIMPLIFIED COURSE with 50% off! Get Instant Access!