Legendary audio gear manufacturer Sennheiser unveiled their latest AVX wireless audio system for video production back at NAB, and the new system has become quite popular with camera folk and video content creators. The AVX has a lot of advantages compared to let's say the previous generation G3 Evolution series (which still work fine btw), but the AVX is so much easier to setup and the new more intuitive approach to wireless audio combined with the great pro audio quality, puts the AVX in a new league. The AVX series are aimed at those video content creators who want a hassle-free wireless audio setup without sacrificing professional audio quality.
For those yet unfamiliar with the AVX, it is a digital wireless system that incorporates a radical new receiver design a compact receiver that plugs directly into a 3-pix XLR input without any cables or wires. Thanks to the revolutionary new design of the receiver and the whole AVX system, wireless sound for video can now be recorded in just a few easy steps: plug the receiver onto the camera's audio input, switch on the microphone transmitter and you are ready to go – the system itself will take care of all the technical settings, no more selecting banks, squelching frequencies, none of that.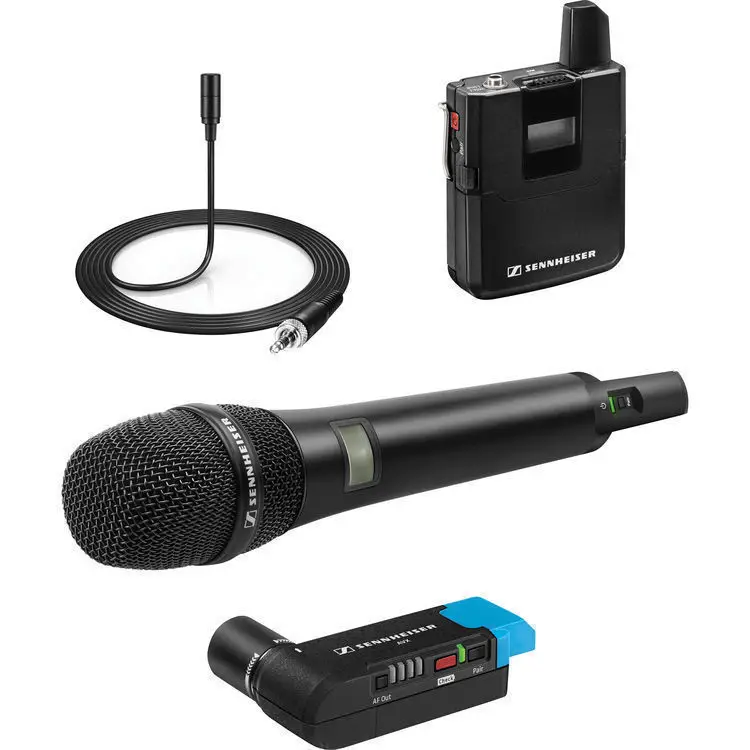 The reason for this is the Sennheiser AVX utilises the license free 1.9 GHz frequency range, which is a lot less competitive compared to licence requiring bands like Ch.38 in the UK for example. Another benefit to the AVX is that the system automatically sets a free frequency and will switch to another if it senses interference, thus leaving the stress of finding the right frequency out of your way, this way users can focus on their work instead of fiddling with frequencies manually.
Check out the quick tutorial videos below that Sennheiser have put together to help you get started with the AVX wireless system.
Tutorial 2 goes over the different microphone options in the AVX series (which include two lavalier mics – the more basic omni ME2 and more premium and broadcast quality MKE-2, in addition to a reporter mic option), while Episode 3 focuses on Tips and Tricks on getting the best out of the system.
In episode 3 from the Sennheiser AVX tutorial series award-winning filmmaker Geert Verdickt shares some really helpful insider tips for capturing the best sound with the AVX wireless system, including a handheld or lavalier microphone and a receiver.
Also as a reminder, for all of you out there who want to learn how to get amazing production sound for the video productions, we highly recommend you check out Curtis Judd's online course "Learn Sound – Production Fundamentals for Film and Video", which we recently added to our online store and is currently priced very reasonably at $79.
Each week he holds an online help session where you can ask questions or discuss your projects with Curtis and fellow students. The sessions will rotate days and times to accommodate everyone.
B&H Order Links:
Claim your copy of DAVINCI RESOLVE - SIMPLIFIED COURSE with 50% off! Get Instant Access!