The introduction of the Tangent Ripple will inevitably democratize the market of dedicated professional hardware surfaces by providing numerous independent filmmakers and aspiring colorists alike with an extremely affordable and compact color grading tool. For the price of just $350 now you can get a well-developed piece of hardware that allows you to speed up your post-production workflow by leaps and bounds while putting the essential controls of your color grading software literally in your hands. Considering the fact that Ripple's demand currently exceeds supply with a lot of pre-orders waiting to be fulfilled in the upcoming weeks, it's obvious that Tangent are certainly heading in the right direction with this entry-level product.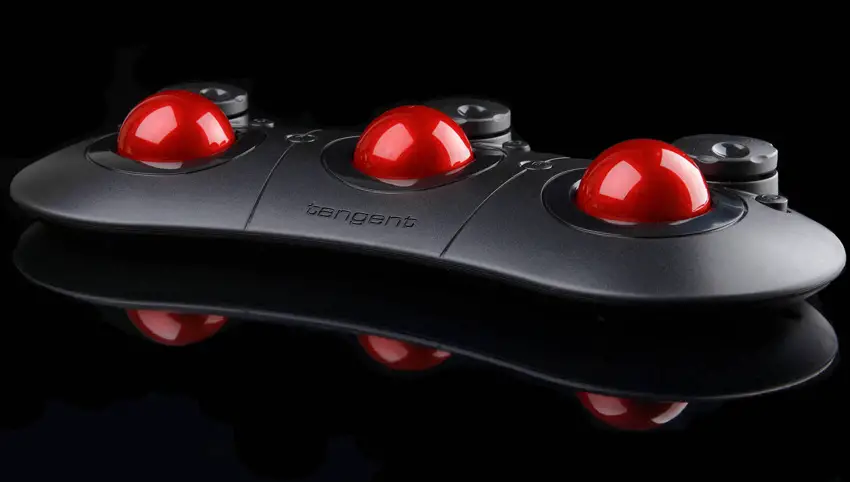 And, the best part is the Tangent Ripple just got even better. The UK-based company recently released a new version of the Tangent Hub software, which introduces a major change – a HUD (heads up display) for Ripple. This is a major improvement when you want to have several "banks" of controls as you can now see what bank you're in and what it's controlling. Due to its compact and minimalistic design, Ripple lacks a display on the panel and so the HUD is there to display what the controls are currently mapped to.
For instance, you may have the balls mapped to lift, gamma, gain in bank 1, but in bank 2 you may them mapped to control sizing. You can add as many banks as you like and use the A or B button to step through the banks. Banks were already a feature of the Tangent Hub and the HUD now makes them more accessible to users of the Ripple panel. The heads up display can be positioned to appear anywhere on your computer screen. Furthermore, you can select what triggers it to be displayed on the screen as well as how long it remains there visible.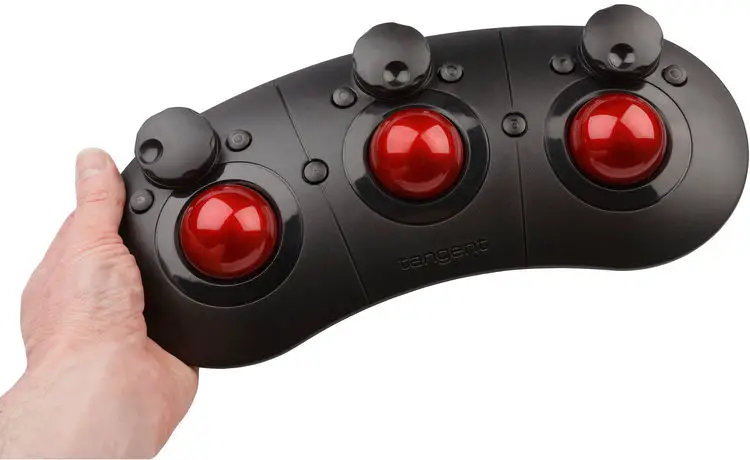 Overall, this is another convenient enhancement that makes the Tangent Ripple even more appealing option for those who want to dip their toes in professional color grading. So, if you need a compact and lightweight color grading surface to color correct/grade your projects and cannot justify the price of the higher end control surfaces, the Tangent Ripple might be a feasible option for your workflow. Yet, if you already own one, you can download and test out the latest Tangent Hub v1.2.8 here.
B&H Order Link:
Tangent Ripple Color Correction Panel
Amazon US Order Link:
Tangent Ripple Color Correction Panel
Claim your copy of DAVINCI RESOLVE - SIMPLIFIED COURSE with 50% off! Get Instant Access!