At the start of IBC 2016, the announcements regarding cinema lenses continue to roll out left and right. Leica just unveiled the new Leica M 0.8 cine lenses bringing the iconic look and character of Leica's legendary M glass to the world of motion picture. Having the fastest in each focal length, the brand new Leica M 0.8 lens lineup include 21mm f/1.4, 24mm f/1.4, 28mm f/1.4, 35mm f/1.4 and the 50mm f/0.95 Noctilux. In a nutshell, these brand new lenses retain all the classic image characteristics of the regular Leica M lenses, but now feature a smooth iris rotation and larger 0.8 module / 32 pitch gear rings for precise focus pulling and accurate iris adjustment. On top of that, the overhauled mechanics allow them to work seamlessly with traditional cine accessories as well as the latest digital cinema cameras available on the market.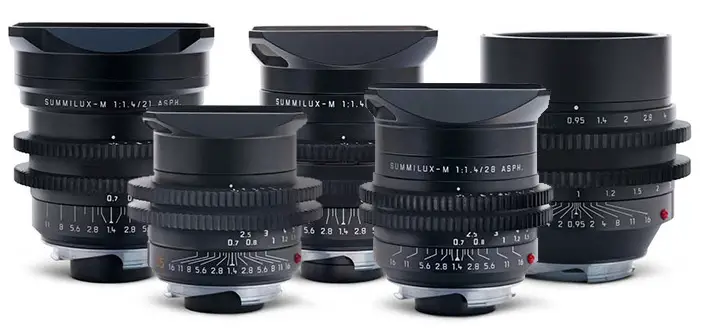 Designed for full frame sensors and film stocks in mind, the M 0.8 lenses cover larger sensors like RED's Dragon 8K VistaVision, Sony A7 series mirrorless cameras as well as the latest Leica SL. Smaller sensor cameras can also benefit from using more of the sweet spot of the lens. With weights ranging from 320g (.7 lb) to 700g (1.5 lb) and lengths from 5.8cm (2.3 inches) to 7.7cm (3 inches) respectively, these lenses seem to be an ideal option for compact and lightweight camera setups predominantly build for drones and gimbals.
Moreover, the M 0.8 lenses will retain the existing Leica M mount, thus being able to maintain their compact size. RED's DSMC and DSMC2 designs, for instance, allow the use of their Leica M Mount on all modular cameras with interchangeable mounts, including Scarlet, Epic, Weapon 6K, Weapon 8K VV and Helium 8K. Keep in mind, though, a modified OLPF will be required for RED cameras to work with those lenses. You can also use the Leica M 0.8 lens lineup in conjunction with cameras such as the Sony A7 Series, FS5, FS7, F5, F55, etc. by utilising third-party adapters for Sony E and FZ mounts.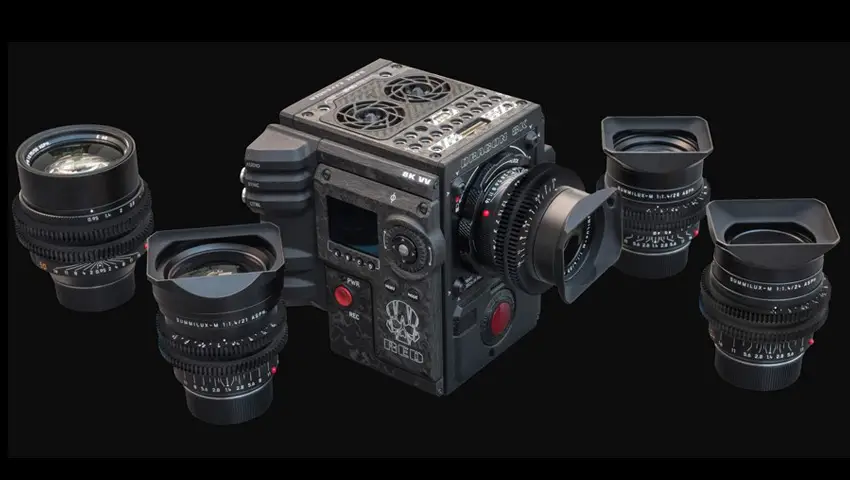 Ultimately, the Leica M 0.8 cine lens lineup is expected to start shipping in the beginning of 2017 with current estimated prices per lens ranging from €5300 for the 35mm to €12,000 for the 50mm f/0.95 Noctilux. All Leica M 0.8 cine lenses will be showcased at IBC 2016 in Amsterdam, Booth 11.A48.
[source: CW-Sonderoptic]
Claim your copy of DAVINCI RESOLVE 16 - SIMPLIFIED COURSE with 50% off! Get Instant Access!