The makers of the outstanding film emulator software FilmConvert, continue to expand their proprietary camera color profiles by adding support to Canon C300 MkII, Kinefinity KineMAX 6K & KineMini 4K cameras. These camera packs containing accurate data for each camera picture style allow usage of authentic film stock color profiles across a wide range of cameras and settings thus enabling filmmakers to create more advanced, cinematic looks for their productions. You can check out the full list of supported camera models here, but if you don't find the exact match for your camera, you can still use similar profiles by selecting a specific brand.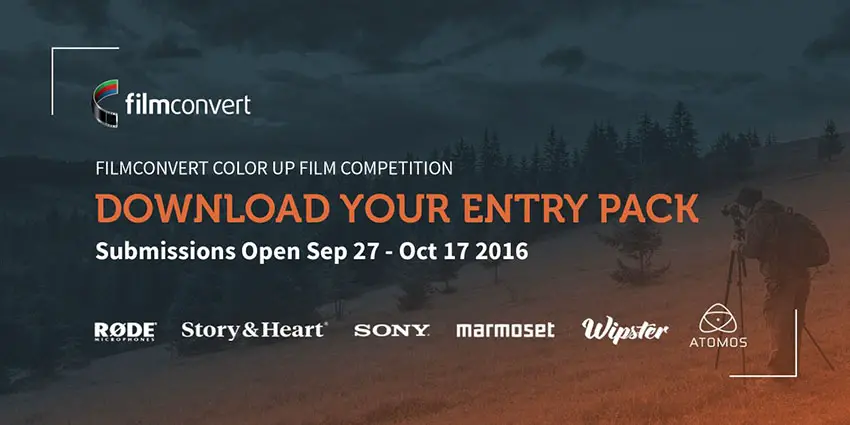 Meanwhile, the company is organizing another Color Up Film Competition that includes multiple categories such as Creative Storytelling, Music Video, Action, Documentary, Commercial, and Wedding. So, if you recently produced a film that fits any of the above genres and has been graded using FilmConvert, you are eligible to enter.
Bear in mind, though, the video length of your production should be between 30 seconds and 5 minutes. If you don't currently own a FilmConvert license you can download a free trial and submit your entry with a watermark. You're also able to enter the competition more than once, but each submission can only be entered into one category at a time.

FilmConvert six judges will pick a winner for each category and the 7th prize which is the People's Choice award will be picked by the FilmConvert community. Submissions will remain open until October 17 as all the winners will be announced on November 21, whereas the People's Choice award voting will take place between October 24th and November 14th.
The prizes include gear from Atomos, Rode and Sony, music licensing credit from Marmoset, annual plans from video platform Wipster and cash bonuses up to $1000 from FilmConvert. To sign up and get the Entry Pack that provides all the necessary information you need to know about the FilmConvert Color Up Film Competition 2016, head over to the company's official website here.
[source: FilmConvert]
Claim your copy of DAVINCI RESOLVE - SIMPLIFIED COURSE with 50% off! Get Instant Access!