Hardware technology continues to move forward at a fast pace as the broad adoption of 4K acquisition makes the creative process and video editing, in particular, more demanding than ever before. Nowadays, editors need hardware that provides much more power and speed to be able to efficiently run high-end video editing software and handle those high-resolution media accordingly.
Typically, most of the related resource-intensive tasks require more than just average hardware specifications, especially when it comes to portable notebooks utilized for video editing on the go. That's why picking the right unit should be based not only on personal preferences but also on a more comprehensive research even though this process could take some time and effort before one can make a viable and informed decision. That being said, here are five of the most powerful 4K video editing laptops that caught our attention lately. Update: Check out the most powerful 4K video editing laptops in 2018.
Razer Blade Pro Laptop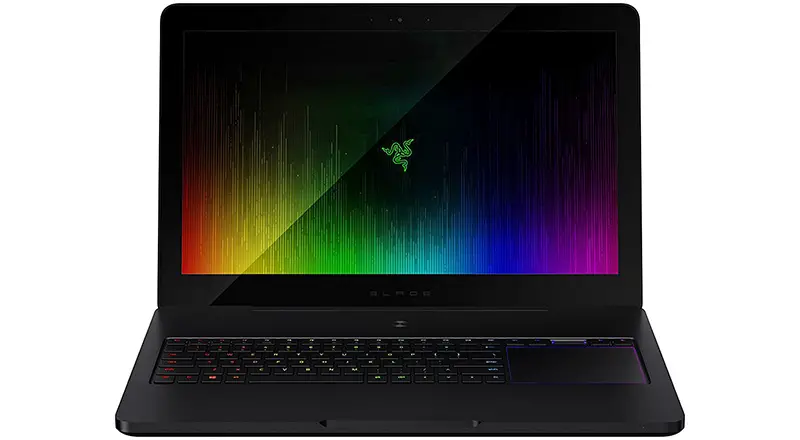 Packed with the latest NVIDIA GeForce GTX 1080 desktop graphics card with 6GB of RAM, the world's first ultra-low-profile mechanical keyboard powered by Razer Chroma, and sporting a stunning 17-inch 4K IGZO G-SYNC display, the new Razer Blade Pro seems to be the ultimate powerhouse.
Not only that but it comes equipped with the 6th generation Intel Core i7-6700HQ Quad-Core processor clocked at 2.6Ghz and maxing at 3.5Ghz. When you add the 2TB PCIe SSD RAID 0 storage and 32GB DDR4 2133MHz RAM to the mix along with the smarter connectivity options and flexibility that Thunderbolt 3, USB Type-C, 3x USB 3.0 ports, an HDMI 2.0 ports along with the SDXC card reader on board provide, you get one of the most powerful and efficient portable workstations available on the market yet.
Dell XPS 15 9550 Multi-Touch Notebook (2016)
Offering similar features and performance like the Razer Blade Pro, the Dell XPS 15 9550 Multi-Touch Notebook (2016)  sports the same 2.6 GHz Intel Core i7-6700HQ Quad-Core processor along with a 15.6″ 3840 x 2160 Infinity Edge Display, the previous generation NVIDIA GeForce GTX 960M (2GB GDDR5) and 16GB of 2133 MHz DDR4 RAM.
The laptop also features 1TB PCIe SSD, along with 2x USB-A, 1 x USB 3.1 Type-C, 1 x Thunderbolt 3 via USB Type-C ports, and an SD Media Card Reader. Beyond that, users can connect external displays utilizing the available HDMI and Thunderbolt 3 port for additional multitasking capabilities.
MacBook Pro 2016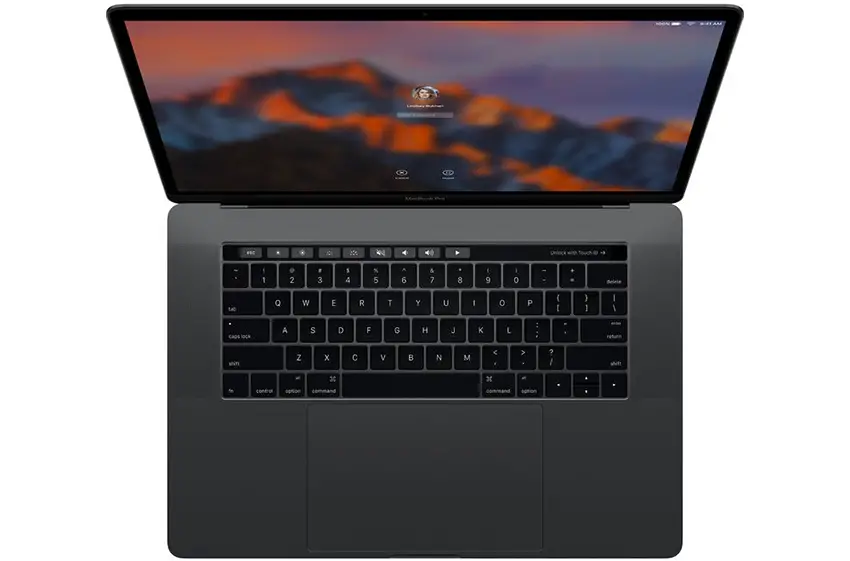 Regardless of the controversies and rigorous debates, we couldn't drop the 2016 MacBook Pro from that list, could we? The system features a 2.7 GHz Intel Core i7 quad-core processor, 16GB of 2133 MHz LPDDR3 onboard memory, a 512GB PCIe-based SSD, four Thunderbolt 3 (USB Type-C) ports, a 50% larger Force Touch trackpad, a Touch Bar, a keyboard with a 2nd-gen butterfly mechanism, stereo speakers with double the dynamic range of its predecessor as well as improved bass, 802.11ac Wi-Fi, Bluetooth 4.2 wireless technology, and even a 3.5mm headphone jack. Currently, it boasts the fastest SSD you can find on a consumer laptop providing read speeds of up to 3GB/s and write speeds up to 2GB/s respectively.
Asus ZenBook Pro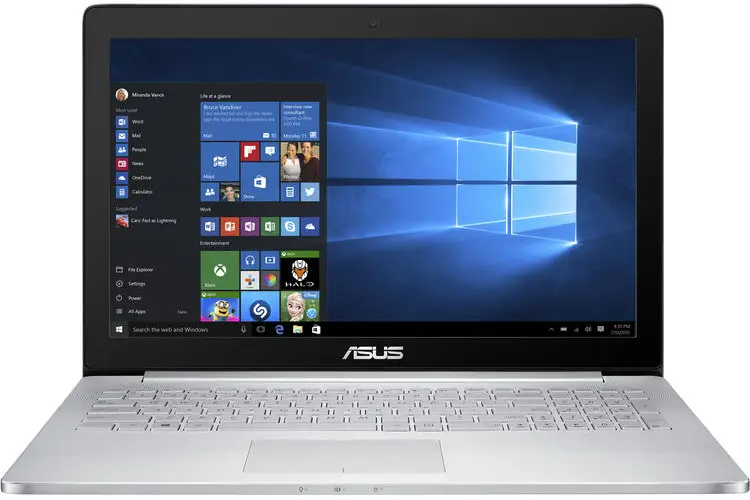 The 15.6″ IPS display of the ASUS ZenBook Pro is driven by the same NVIDIA GeForce GTX 960M graphics card with 2GB of VRAM you can find in the Dell XPS 15 9550 Multi-Touch Notebook that delivers exceptional visuals and variety of viewing angles at a maximum resolution of 3840 x 2160. This premium video editing laptop also features a 512GB SSD that utilizes the PCI 3.0 x4 lane to provide blazing fast performance as well as 16 GB of DDR4 RAM.
There's a decent amount of ports on the ASUS ZenBook Pro as well. The model is equipped with a Thunderbolt 3 port, featuring a Type-C interface, 3x USB 3.0 ports, a full-size HDMI port and an audio jack. The keyboard is nice and comfortable featuring a numeric keypad that is a fantastic addition to video editors who use a lot of shortcut keys along the way.
Lenovo 15.6″ ThinkPad P50 Mobile Workstation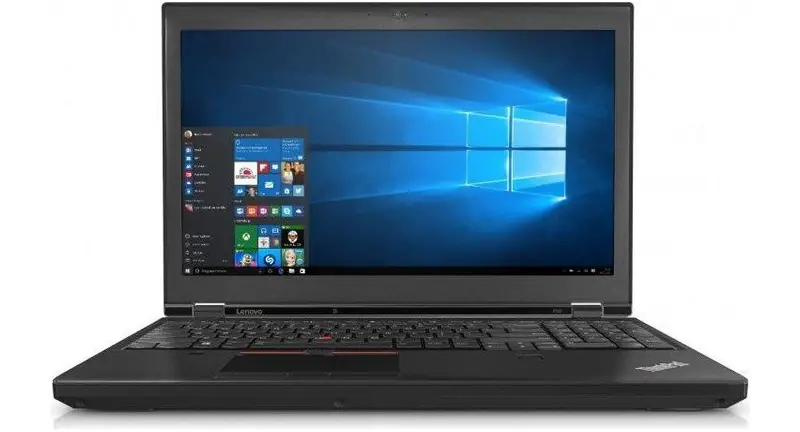 The Lenovo 15.6″ ThinkPad P50 Mobile Workstation comes packed with an Intel Core i7-6820HQ processor along with a dedicated NVIDIA Quadro M2000M graphics card, which outputs 3840 x 2160 visuals to the 15.6″ IPS display with X-Rite Color. There's also 16GB of DDR4 RAM installed on board alongside a 256GB SATA-based SSD, 4 x USB 3.0 Type-A, 1 x Thunderbolt 3 Type-C, 1 x Docking Connector, 1 x HDMI, 1 x Mini DisplayPort. Other notable features include an ExpressCard 34 slot, a 4-in-1 card reader, a dual-array microphone, a combo audio jack, a 720p webcam, and two speakers.
Of course, the list is neither comprehensive nor complete whatsoever but it should give you a good reference point to start with. If you have other suggestions in mind that you think should be included above, feel free to share those in the comments section below.
Order Links:
Razer Blade Pro Laptop (Amazon)
Dell XPS 15 9550 Multi-Touch Notebook (B&H, Amazon)
15.4″ MacBook Pro with Touch Bar (Late 2016) (B&H)
ASUS 15.6″ ZenBook Pro Multi-Touch Notebook (B&H, Amazon)
Lenovo 15.6″ ThinkPad P50 Mobile Workstation (B&H, Amazon)
Disclaimer: As an Amazon Associate partner and participant in B&H and Adorama Affiliate programmes, we earn a small comission from each purchase made through the affiliate links listed above at no additional cost to you.
Claim your copy of DAVINCI RESOLVE - SIMPLIFIED COURSE with 50% off! Get Instant Access!