Yes, here's my obligatory "Panasonic GH5 accessories" blog post. No seriously, in all honesty, since I have already pre-ordered a Panasonic GH5 (with the XLR extension unit), I am actually buying these accessories. After digging around the web, speaking to the UK distributor, getting my hands on an actual GH5 at BSC Expo earlier this month, I have put together a little cheat sheet of some basic accessories I do consider essential for first time GH5 buyers. Of course, this list won't apply to all of you in full, and I am sure there will be those who will find a way ti rip it to shreds, however, I do hope it saves some of you some time in researching this stuff or even better answer some questions about the GH5 you didn't know about.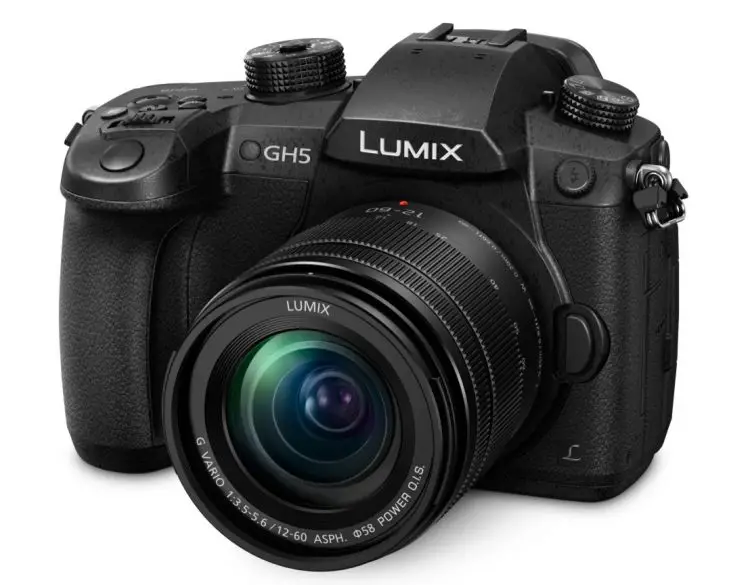 Here's my List of 5 Must Have GH5 Accessories
1. The Panasonic GH5 XLR Extension Unit –  B&H /Amazon

The mighty DMW-XLR1 XLR Microphone Adapter is of course a no brainer for 95% of future GH5 owners purely for the fact it gets rid of the cables from the XLR unit to the camera (uses the hot-shoe as a pass-through for audio and power) and enables users to use up to 2 x XLR pro mics or wireless receivers. 48V Phantom power and Line level input are also available, as well as manual control and 96kHz for those looking for that extra audio quality.

 
 2. Rycote In-Vision Video Hot-Shoe Suspension –  B&H/Adorama/Amazon

If you look closely at the XLR adapter for the GH5 above, you will notice that it is missing an actual mic holder. So if you are planning on using a short shotgun mic, like the Audio Technica AT875R or a Rode NTG4 then this accessory becomes vital. If you are a Rode fan, or you want to save a few bucks, you can get the Rode SM3-R, which is $49 and attaches via the hot/cold shoe – which you can find on top of the GH5 DMW-XLR1 audio extension unit.

 
 3. Atomos Power Station Video –  B&H/Amazon

Running a GH5 all day may very well entail a 2-3 of GH5's own batteries, which are known for their pretty decent battery life, but for event work or long form interviews and docu-work, where you can't power down to change the battery, I am planning on getting the Atomos Power Station. It works with Sony L-series NP-F batteries, which I have plenty of. The 2 battery slots are hot swappable, and you also get 2 x 5V USB outputs for powering small accessories or your smart phone/tablet.

 
 4. SanDisk Extreme Pro 64GB SDHC UHS-I SDXC Card – Amazon/B&H/Adorama

It turns out that, at least in the beginning upon release (before the 10bit 422 firmware comes out in April), a UHS-I/U3 card that is of decent speed will do the job in both 4K and Full HD. Panasonic have not confirmed the SD card spec requirements for 4K 10bit 422, which is coming this July, but I suspect these cards may be able to handle it. This remains to be tested though, so I wouldn't go too overboard with cards of this speed, as you may need to get faster ones once 4K 10bit Intra firmware comes out.

 
5. Metabones Speed Booster Ultra 0.71x Canon EF to Micro 4/3 – B&H/Adorama/Amazon

For anyone with EF lenses, this adapter is a must. Sure you can go with the XL 0.64x crop version, but since the GH5 doesn't crop additionally in 4K (as the GH4 did) the Ultra 0.71x crop is closer to S35 than the XL crop, which at 0.64 is now a bit more aggressive. For some it may work, but for me, I think this adapter would work better with some popular APS-C lenses such as the Sigma 18-35mm f1.8.
Let me know in the comments below what are your Top 5 accessories for the Panasonic GH5. In the meantime, enjoy some new GH5 footage I found on the Internet.
This awesome footage above is courtesy of French DP/Director Emmanuel Pampuri, who I am sure many of you are familiar with. He has a popular filmmaking blog for French speaking folks, and I highly recommend checking out more of his work and gear reviews on his Youtube channel here.
Claim your copy of DAVINCI RESOLVE - SIMPLIFIED COURSE with 50% off! Get Instant Access!