The last weeks of April are my favourite part of the year because, of course, it is NAB time! And well-known Houston based gear maker Ikan are certainly not wasting any with new product announcements ahead of the years biggest industry event.
Ikan just announced four new monitors including a high-resolution on camera Ikan D6, the High Bright D7s, the D24, and the VX20.
The new Ikan D6 is a 6.3-inch on-camera monitor with a 2460 x 1440p touchscreen. It provides 4K support via HDMI 2.0 and has features such as 3G-SDI Input and Output, and features a full set of professional monitoring features such as Waveform, Vectorscope, RGB parade, and 3D-LUT support.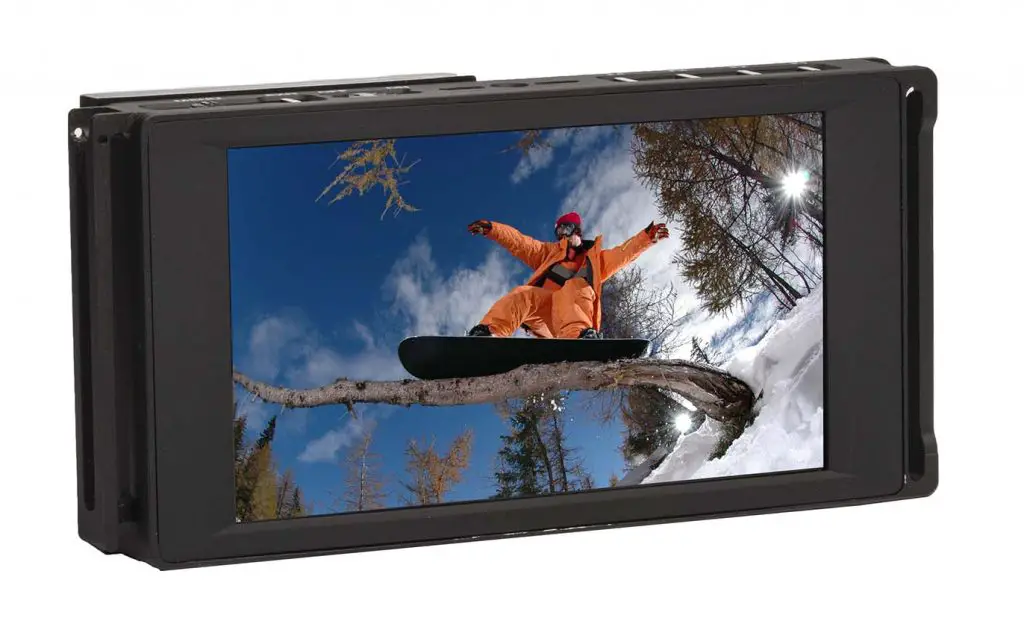 All these features come packaged into a durable, yet lightweight aluminium body. The D6 incorporates Ikan's new Quick Mount system that allows you to mount accessories to either side of the monitor. These mounts work great with wireless follow focus systems such as the PD Movie, which eliminates the need to rig something up yourself.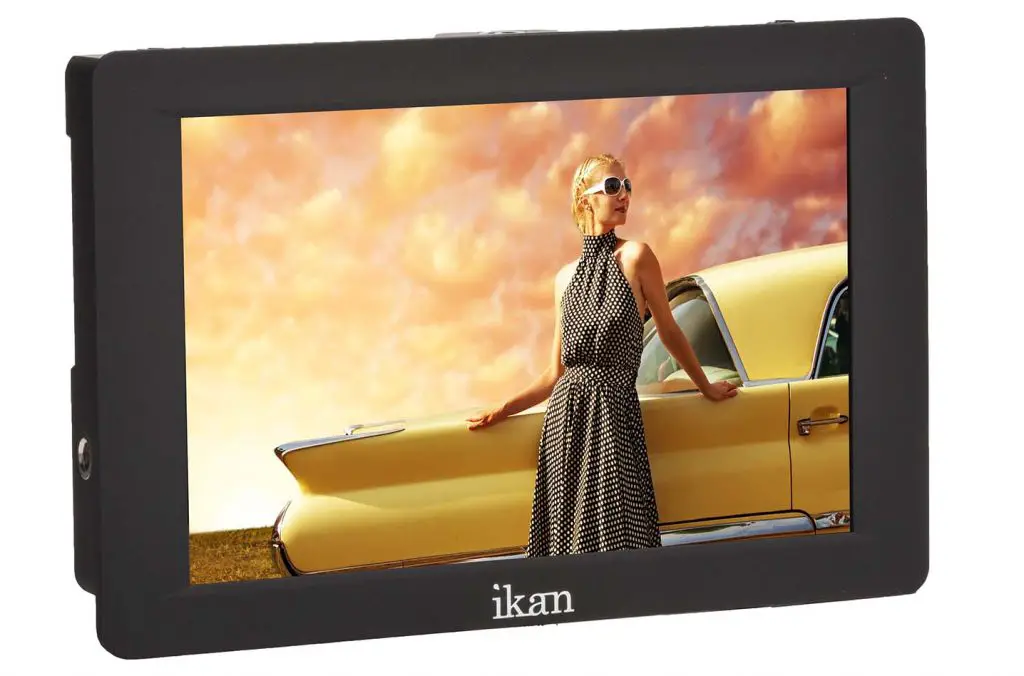 Stepping up in size a bit, another new monitor that has been announced is the Ikan D7s, which features a a 7" high bright on-camera monitor with a 700 nit brightness and 1920 x 1200 IPS panel that is slim, lightweight, and according to Ikan – affordable.
Taking design cues from our popular Ikan DH7 monitor, the D7s adds 3G-SDI in and out, making it Ikan's slimmest and lightest SDI monitor.
Ikan have not yet confirmed pricing on this or any of the other new monitors, but given that the DH7 is priced at around $500, I'd expect the D7s to be in a similar range, albeit maybe slightly higher due to the extra functionality.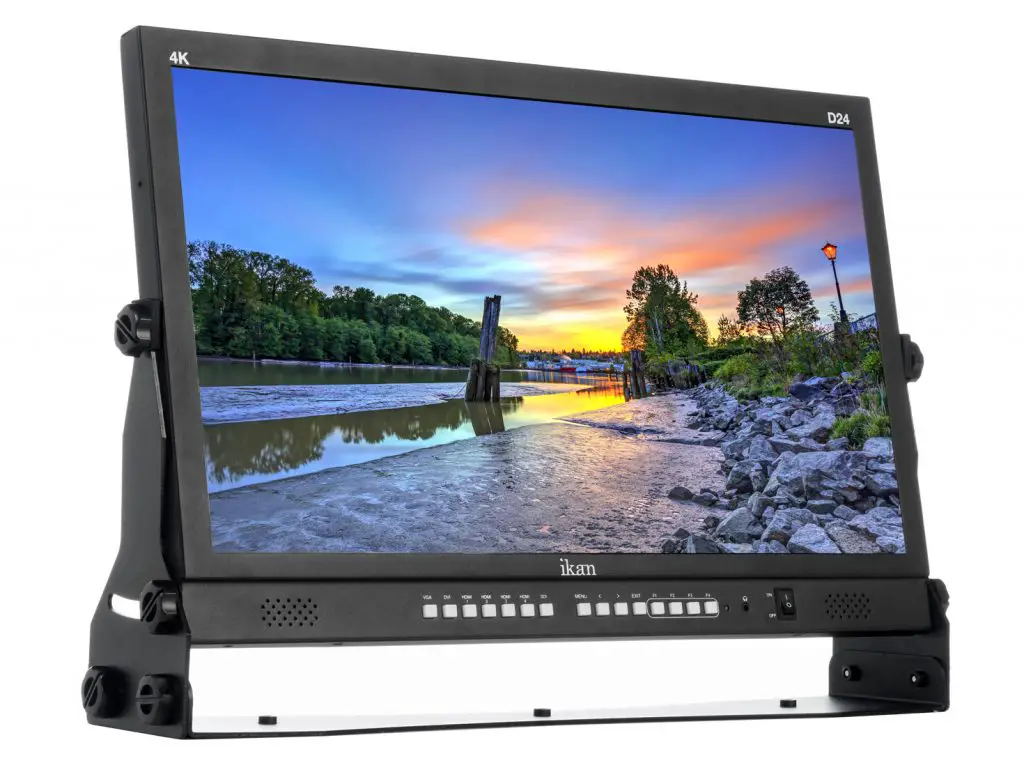 For more studio oriented situations or on set monitoring, Ikan has a new D24 monitor. The D24 features a 23.8" native Ultra HD 4K quad split display. It has a resolution of 3840 x 2160, 4 HDMI inputs, 3G-SDI inputs with a looping output, picture-in-picture, peaking, aspect ratio, zoom, check field, and more great features.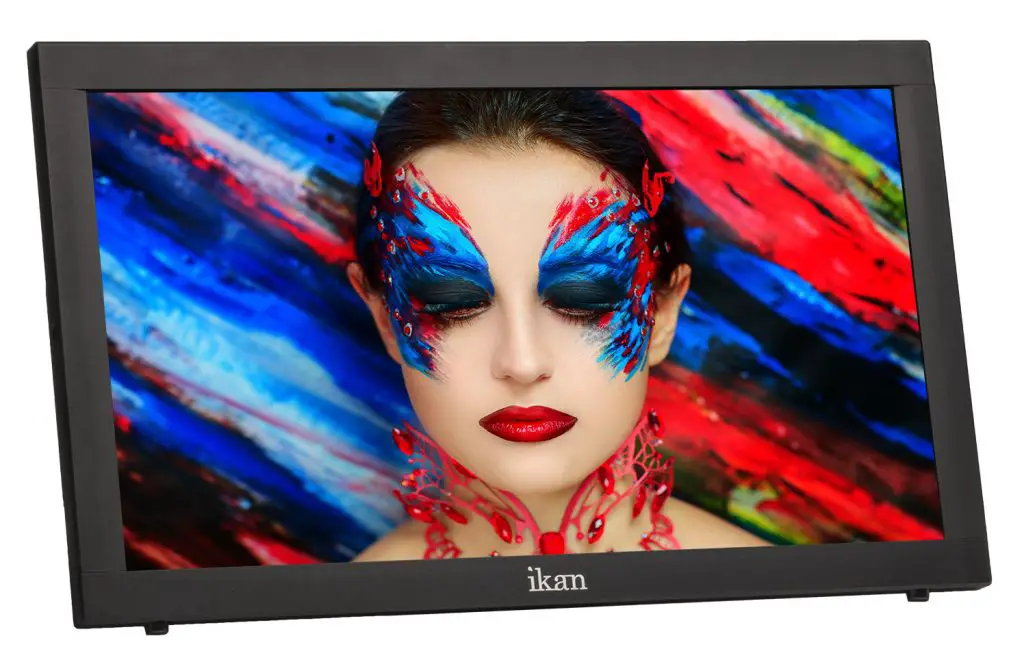 To round out the list, Ikan has also unveiled the VX20 field monitor, which boasts a beautifully accurate 19.5" 1920 x 1080 IPS screen. The monitor features auto-calibration that is compatible with the X-Rite 1 Display Pro.
In addition, it also comes with Waveform, Vectorscope, RGB parade and CIE scope. The VX20 also allows you to measure the RGB values of individual pixels. 3D-LUTS are also supported and can be imported via a USB port.
The VX20 monitor has a slim profile, yet it is still extremely durable. The VX20 features Ikan's Quick Mount system for accessories such as the Ikan Blitz Wireless system. Other features of the VX20 include 3G-SDI, HDMI, DVI, VGA and Composite inputs.
These four monitors join an already impressive lineup of Ikan 4k monitors ranging from 3.5-7 inches (VL35, DH5e, and VXF7).
"This year's NAB will have Ikan's strongest lineup of monitors yet! I am very excited to show off the beautifully bright D7s, the accurate VX20, and the High Resolution D6 and D24," says Dariel Resendez, Product Manager.
For more information on the new Ikan monitors, stop by Ikan's booth (C10919) at NAB or check out ikancorp.com.
Claim your copy of DAVINCI RESOLVE - SIMPLIFIED COURSE with 50% off! Get Instant Access!