Back at NAB 2017 in April, esteemed pro sound equipment maker Sound Devices unveiled a brand new product line – the MixPre Series of audio recorders with integrated USB audio interface, designed specifically for indie video production. The lightweight and compact 3-input/5-track MixPre-3 and 6-input/8-track Sound Devices Mix-Pre 6 boast USB audio streaming, slick touchscreen along with the Sound Devices' proprietary new high-performance Kashmir preamps.
The MixPre-6 feature a -130dBV noise floor, analog limiters, and new 32-bit A-to-D converters. According to Sound Devices, both models are the only portable product on the market that can simultaneously be used as a recorder, mixer, and USB audio interface.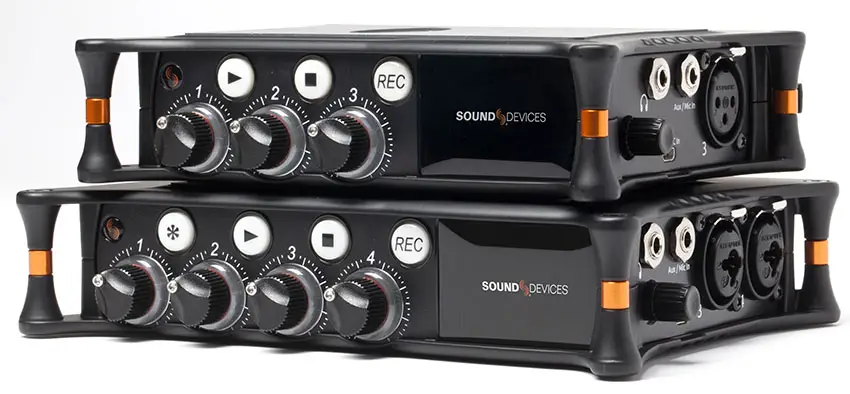 Sound Devices MixPre-3 Features
Kashmir Microphone Preamps
3 x XLR inputs
USB Audio-Recording Interface
Small Stature Fits Most Environments
Navigation with Basic and Advanced Modes
Ring LED Metering per Channel
Built-In 1/4″-20 Mount for Videographers
Feed Timecode via HDMI & 1/8″ Inputs
Uses AA or Sony L-Mount Li-Ion Batteries
MX-4AA Battery Sled (No Batteries)
2 x USB Type-A to 1 x USB Type-C Y-Cable
Price: $649 at B&H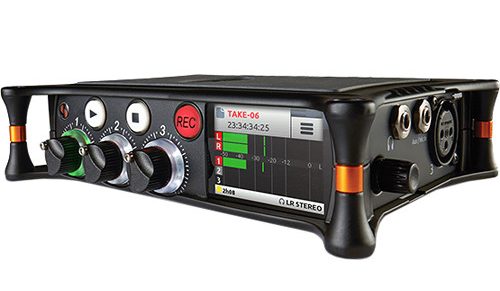 All in all, the MixPre-3 features three full-sized balanced XLR mic/line audio inputs, whereas the MixPre-6 comes equipped with four balanced XLR/TRS combo jacks to connect microphones or line-level devices. Both counterparts have a 3.5 mm auxiliary input that can be used for plug-in power mics, 2-channel line-in audio, camera return, or timecode.
It worth to also note, that in addition, users can take advantage of the ergonomic gain control knobs for fast and accurate mixing. Other key features include pan and soloing plus easy-to-see ring LED metering per channel.
With its user-friendly Basic and Advanced navigation modes, the two MixPre audio recorders allow users to record high-quality audio right out of the box or get access to multi-channel recording and advanced settings such as ISO metering, routing, timecode, mic pre-gain, stereo and Mid/Side channel linking, and headphone presets.
In the Sound Devices video below you can learn more about the Basic mode on the MixPre-3:
Get more into the Advanced mode on the MixPre-3 in the video below.
I am personally very intrigued by the MixPre-3 in particular, as it is more suited to the type of work I do, and I rarely would need more than 3 inputs to begin with. Getting the legendary quality Sound Devices pre-amps in a robust and compact form factor with enough dynamic range that you don't have to really worry about mics clipping is something to seriously consider of you are looking to step up your audio game.
As someone, who often relies too much on in-camera audio, and I do have a Panasonic GH5 with the XLR adapter, I think adding a higher quality audio recorder (which can also serve as an USB interface) as a pre-amp and then feeding your main camera with it can really make a difference.
Sure it costs $650, but personally speaking, knowing the Sound Devices quality (I have used their MixPre-D interface numerous times and have been really impressed with it), I think the price tag is justified.
Order links:
Claim your copy of DAVINCI RESOLVE - SIMPLIFIED COURSE with 50% off! Get Instant Access!