With the advent of 4K acquisition and broad adoption of different system-intensive Raw video formats, demands for more storage space are constantly growing especially when it comes to producing high-quality video content on the go. Unfortunately, current laptops continue to fell short of what most creative professionals consider as an adequate storage capacity.
That's the main reason why external hard drives became ubiquitous and turned into the go-to solution for video creators who simply need more storage for their projects on a daily basis. There are certain occasions, however, when carrying an additional hard drive may be impractical and even insufficient. This is where a cloud storage solution like pCloud may come in pretty handy.
As opposed to other cloud-based platforms, pCloud doesn't use the storage on your Mac, PC, or any other of the supported computing devices as it creates a virtual drive on your machine so you can work with your files directly from the Cloud. That way, you are not longer limited by the internal capacity of your computer. If your Internet connection is reliable and fast enough, you can even edit your proxies in real-time as if they were stored on your local machine.
Of course, you still have the option to work offline as well. Sync functionality of the service allows you to sync up media from a local folder with the Cloud and every time you make a change either in the Cloud or in the local folder it is synced with the latter. Other features include previewing all kinds of documents, sharing download links, inviting friends to a folder, transferring or backing up your Onedrive, Dropbox, Facebook Photos, Instagram Photos, streaming audio and video directly from the web client, creating remote downloads and much more.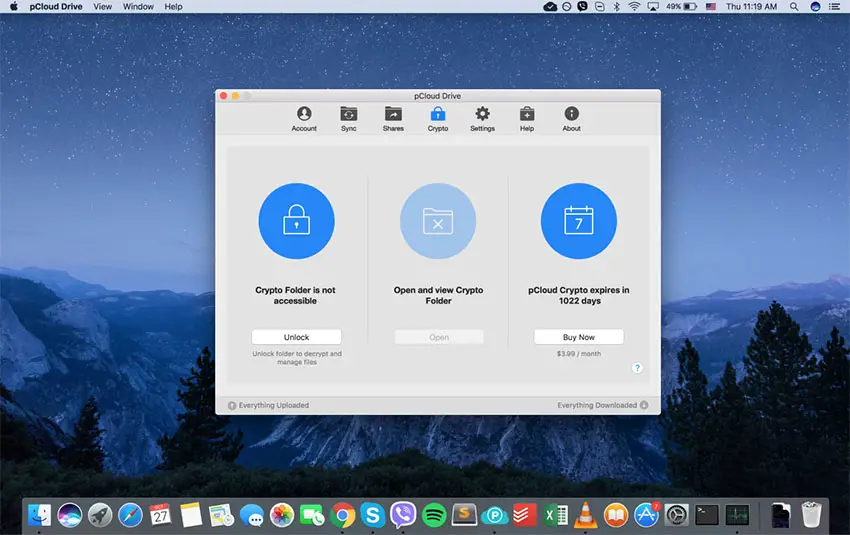 You can also encrypt your data with pCloud Crypto (Paid feature) so that no one but you could have access to your files. pCloud Rewind, on the other hand, allows users to restore or download virtually any previous version of their files made in the past 180 days with a single click.
All in all, with pCloud Rewind, you can recover not only older versions of your files but also content that was shared with you before as well as recover all of the files you deleted for one reason or another, as long as they are still in the Trash. If you'd like to join the fast-growing 7 million+ user base of pCloud and give the service a try, use the following link to start off by creating your free account right away.
[source: pCloud]
Disclaimer: As an Amazon Associate partner and participant in B&H and Adorama Affiliate programmes, we earn a small comission from each purchase made through the affiliate links listed above at no additional cost to you.
Claim your copy of DAVINCI RESOLVE - SIMPLIFIED COURSE with 50% off! Get Instant Access!