Innovative lighting gear manufacturer Digital Sputnik have been at the forefront of advanced LED lighting for the video and motion picture industry for the past few years. Their RGB LED lights have been used on huge Hollywood productions such as Star Wars: Rogue One, Ghost in the Shell, and Independence Day: Resurgence among many others. And now they are adding a new member to their LED family – the DS Voyager.
The Digital Sputnik Voyager is an advanced, smart LED strip that resembles a lightsaber and comes in either 4 ft (120 cm) or 2 ft (60cm) version, has a built-in battery and also has a waterproof version.
Apart from the compact nature of the design of the Voyager, the best part about it is that you can control the colour, hue, balance, and intensity on a granular LED level in the strip via a smart phone application; no DMX needed. This feature alone, makes the Voyager one of the most versatile LED fixtures on the market.
The Smart Light is a fixture concept which combines light source, battery, and remote controller into a single product.
The DS Voyager comes with a diffuser tube, which can be removed from the strip so you can use conventional Lee/Rosco or other gels, AC power adapter, and quick release mount so you can attach to lights stands and other grip equipment.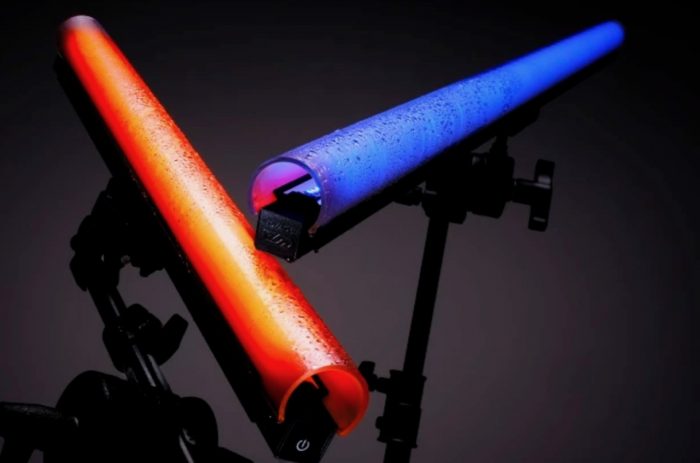 Technical Specs – DS Voyager:
Voyager 2 ft verison
Dimensions: 696 x 70 x50mm (24″x2.8″x2″)
Resolution: 32 pixels
Weight: 1.1kg (2.43lbs)
Power draw: 20W
Battery: 45Wh
Price: $390 USD
Voyager 4 ft verison
1392 x 70 x 50mm (48″x2.8″x2″)
Resolution: 64 pixels
Weight: 2.2kg (4.86lbs)
Power draw: 40W
Battery: 90Wh
Price: $590 USD
DS Voyager Photometrics: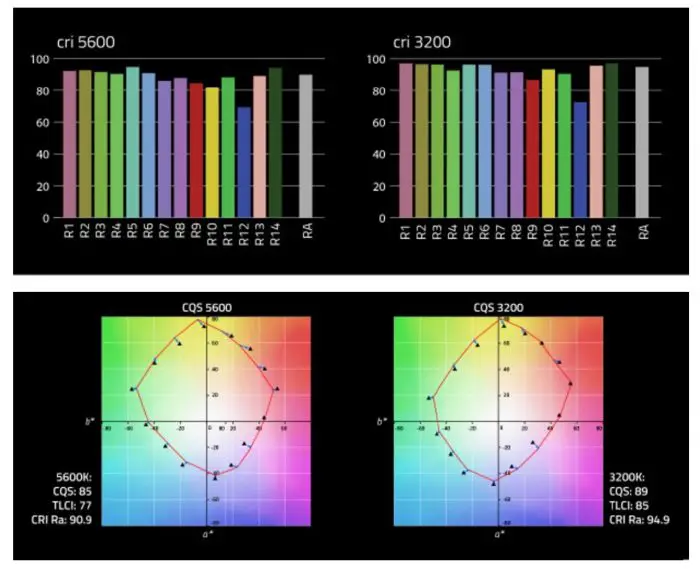 The DS Voyager can be used fully submerged up to 2 meters of depth for short time periods (30min). The 2-meter maximum is to keep the manufacturing cost and weight of the unit reasonable. Via their IndieGoGo campaign, Digital Sputnik are also offering a "Deepwater" option, which can be submerged to depths of up to 33 feet (10 meters) for an extra $150 for the 2ft, or $200USD for 4 ft versions. These units will ship with wired control for fixed large-scale installations.
The Voyager is not just for moving pictures; it is also ideal for photography thanks to the animation feature, which can be used for long exposure takes. Voyager has a manual flash function, and it is possible to time it down to 1/500th/sec.
Matt Workman from Cinematography Database, has a really neat demo video on the DS Voyager, which I highly recommend you guys check out below.
Digital Sputnik are running an IndieGoGo campaign, which is very close to reaching its $300K goal, and they are also doing some sweet deals on the Voyager. You can get a 25% early bird discount on the 2 foot version and get one for $290 + shipping, while the 4 foot version will set you back $440 with the 25% early bird discount (will retail for $590). And there are even more juicy discounts for kits consisting of more than one light.
The non-deepwater versions are estimated to start shipping in December 2017. You can get your Voyager and support their IndieGoGo campaign via this link here.
[via Cinematography Database]
Claim your copy of DAVINCI RESOLVE - SIMPLIFIED COURSE with 50% off! Get Instant Access!