Do you remember that Kodak Super 8mm camera prototype on display back at CES 2017 in January? Looks like Kodak have recently release some updates regarding their "revival" project that will (hopefully) come to bear fruit in the near future. Much to the mainstream's surprise back in 2016 at CES, Kodak announced they are working on bringing back a new Super 8mm camera model for the new generation of bold filmmakers, who are eager to start experimenting with celluloid with the smallest (and cheapest) gauge possible.
It has been a long and arduous journey (that is far from over) however, according to Kodak, their new Super 8 camera will be brought up to current standards and feature a flip out monitor LCD, audio record input and C-Mount lens as some of the key additional features to the camera.
There is also a wider gate, which is about 11% larger than the traditional Super 8 camera. So, if you don't want to take a chance with buying an old, used Super 8 camera off ebay, you may want to hold-off a few more months as Kodak get closer to putting their new Super 8 camera into production.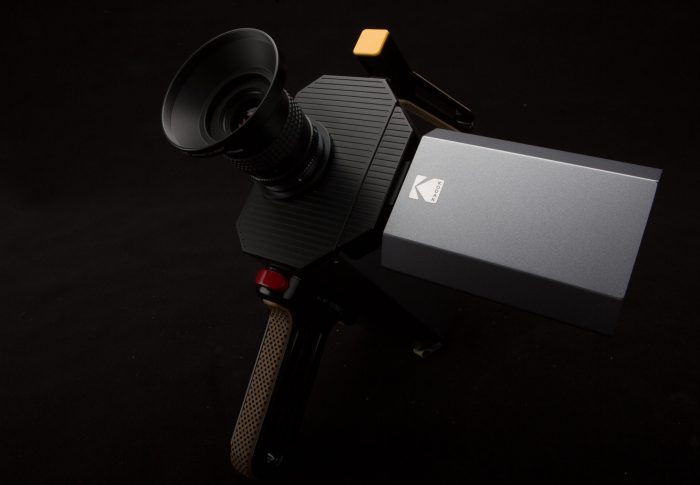 Creating a new analog Super 8 camera in 2017 is of course no easy feat.  Steve Parsons, head of the Super 8 camera project at Kodak said their "biggest challenge has been rebuilding the engineering knowledge that's been lost over the last few decades since the last Super 8 cameras were produced in volume".
Another Kodak representative – Holger Schwaerzel, a Product Manager for the Super 8 Camera also added:
The last super 8 cameras [made] in mass production have been produced [in the] middle of the 80s and all those assembly lines and production companies have closed down their workshops and that's why we really started from scratch when we decided to produce the super 8 camera again.
Unlike modern digital cameras, where a film plane has been replaced by a sensor, the key parts in a film camera are the mechanism that provides the film transport, so whenever the film is being exposed the film has to be transported by one frame, which requires an engineering design that relies on extreme precision and durability.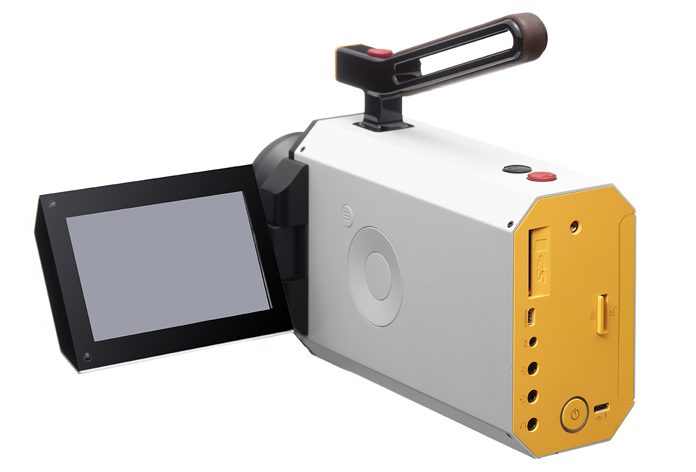 The addition of the LCD display and additional internal hardware necessitated a change in the film transport design, so as the new aforementioned features and parts can be accommodated.
Our goal was to create a Super 8 camera which is better than the Super 8 which we have seen in the past. That means the entire mechanical transport and the core of this camera is very precise. It has to be built very precise and that's where the journey starts.
Kodak are very close to testing their latest design of the drive train, and such a testing process will help the engineering and design team to understand whether the current design will meet Kodak's rigorous performance standards. At the moment, one of the biggest challenges facing the Kodak team behind the Super 8 camera is finding suppliers that are capable of making these precise parts.
These suppliers have to really deliver parts and elements which are in a very tight tolerance. When you think about it, film has to be transported 24 times in a second and pulled down, expose the next frame, pulled down, expose the next frame — that's really something where the heart of the camera is being challenged and where the performance has to be outstanding to really have a good image quality. – Holger added.
Testing has been part of the manufacturing process at every step, however it goes beyond just the mechanical parts. Film cameras are well known for their durability and ruggedness – and Kodak plans to test their Super 8 camera thoroughly in special chambers at high temperatures and low temperatures to ensure performance in difficult environments.
In addition to some of the added new features, there have been some enhancements to the functional quality as well.
The new Super 8mm camera from Kodak, will be using the same familiar cartridge system, however Kodak have placed a huge focus on the film gate, and more precisely stabilizing the film as it goes through the gate, a key point at which exposure occurs, and naturally happens frame by frame, so accuracy and durability are key. According to Kodak, …this is where this camera really has improved a lot. The steadiness of the image which is always impacting the image quality as an overall impression has been dramatically improved.
Filmmakers Will Mayo and Ian Scott MacGreggor, who have recently been testing a prototype had this to say:
Ian: I think that a camera like this being accessible to younger filmmakers is actually vitally important to the creative community at large because up until now, up until this camera, you had to either work on refurbished cameras or vintage equipment that, of course, didn't give you the flexibility that this is ultimately going to give younger filmmakers and making film accessible. Film is an amazing medium.

Will: I would say that it makes it as easy to use as any DSLR Camera.
At CES 2018, Kodak will be releasing a new online platform for film development called KODAK Darkroom.
The Darkroom will enable customers to purchase film and processing. Kodak will provide the address to ship the cartridge. The lab will process the film, scan the film, upload the scans into the Darkroom and notify the customer that the scans are available to begin using. This lets filmmakers access their imagery before receiving the physical film back.
Prior to the launch of the Darkroom, film labs that currently develop will be listed on kodak.com.
Official pricing has not been finalised, the Kodak say, the new camera will be priced around $2,500 to $3,000. Kodak are aiming for a 2018 delivery. To keep up to date, go to kodak.com/go/super8.
Claim your copy of DAVINCI RESOLVE 16 - SIMPLIFIED COURSE with 50% off! Get Instant Access!