Final Cut Pro X has come a long way in the recent years and it's getting closer and closer to other fully-fledged NLEs that are currently dominating the world of professional video editing software such as Avid Media Composer, Adobe Premiere Pro CC, and DaVinci Resolve. With the latest update of the platform, things are getting even better.
Apple just unveiled Final Cut Pro X 10.4, with new features including 360-degree VR video editing, advanced color grading tools and support for High Dynamic Range (HDR) video. What's more, the latest iteration of the video editing platform is optimized to take full advantage of the incredible performance capabilities of the all-new iMac Pro, allowing Final Cut Pro users to edit full-resolution 8K video in real-time.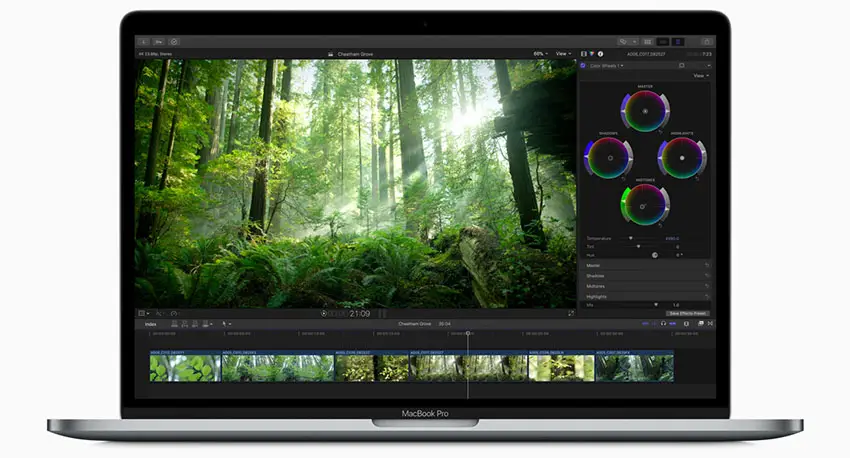 Apple is also extending 360-degree VR video support to Final Cut Pro companion apps, Motion and Compressor. Besides that, Final Cut Pro X 10.4 lets professional editors create VR content with the ability to import, edit and deliver 360-degree video and view the project in real time.
Furthermore, users can easily add 360-degree titles in 2D or 3D, apply blurs, glows and other immersive effects, and use visual controls to straighten horizons or remove camera rigs from equirectangular videos. Standard photos and videos can also be added to VR projects and 360-degree video can be shared directly to popular social video platforms including YouTube, Facebook and Vimeo.
Additionally, the latest iteration of the software now provides more advanced color grading tools including wheels and curves offering precise control over hue, saturation and brightness. Color curves, for instance, allow for ultra-fine color adjustments with multiple control points to target specific color ranges, and eye droppers let users sample specific colors and apply manual white balance. Colorists can also utilize custom lookup tables (LUTs), a feature that previously required a third-party plugin installation.
With support for the most popular HDR formats, content creators can now output video to HDR monitors using I/O devices from AJA and Blackmagic with brightness levels up to 10,000 nits. The new color grading tools support both HDR and Standard Dynamic Range (SDR) video, and with tone mapping, users can easily change HDR to SDR output for broadcast.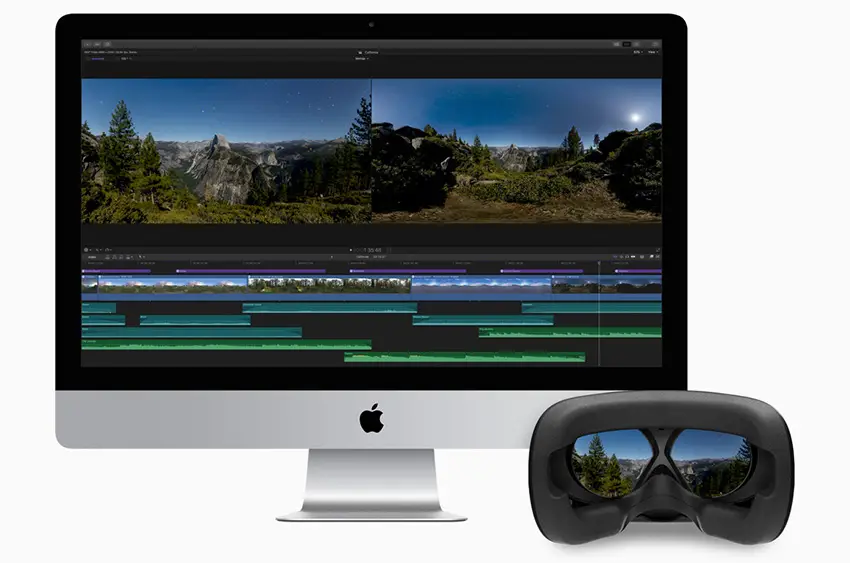 Additional Features in Final Cut Pro 10.4:
• Easily import iMovie projects from iPhone and iPad into Final Cut Pro for advanced editing, audio work, motion graphics and color grading.
• HEVC and HEIF support for importing and editing high-efficiency video and photo formats from Apple devices.
• Updated audio effects plug-ins from Logic Pro X with redesigned, resizable interfaces.
• Faster, higher quality optical flow analysis built on Metal, Apple's advanced graphics technology.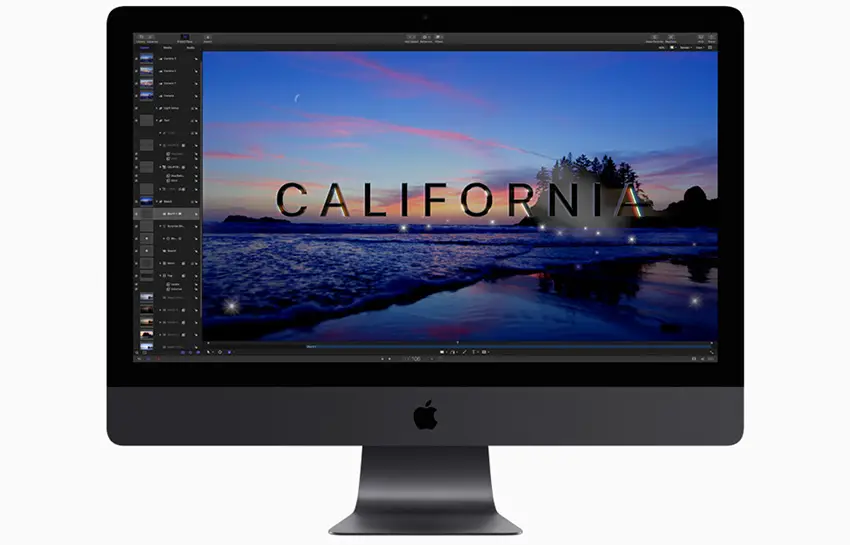 Besides Final Cut Pro X, Motion 5.4 and Compressor 4.4 also get a bunch of useful enhancements. For instance, Motion enables users to create immersive 360-degree VR titles and effects that can be instantly accessed in Final Cut Pro.
The update also makes it easy to convert between any type of Motion project at any time, create realistic spring-loaded animations with the new Overshoot behavior and apply photographic-inspired looks with new filters. Compressor 4.4 now supports 360-degree video with industry-standard spherical metadata. The app also offers export of HEVC and HDR video, while adding a range of new options for delivering MXF files.
Final Cut Pro 10.4 is already available as a free update for existing users. Those of you who are currently considering the option to make the switch can buy the software for $299.99 on the Mac App Store. Motion 5.4 and Compressor 4.4 are also available as a free update for existing users, and as a $49.99 purchase for new users. For more information, head over to Apple's official website.
[source: Apple]
Disclaimer: As an Amazon Associate partner and participant in B&H and Adorama Affiliate programmes, we earn a small comission from each purchase made through the affiliate links listed above at no additional cost to you.
Claim your copy of DAVINCI RESOLVE - SIMPLIFIED COURSE with 50% off! Get Instant Access!