Bright Tangerine are well-known for high-quality accessories made for professionals working in the Film/TV/Commercials industry. I see often Alexa Mini /Amira/RED Epic owner ops with deep pockets often prance about with their orange follow focuses and matte boxes tailored for the rigours of modern video productions by the masterful engineering heads at Bright Tangerine.
And they are good people too, I've met some of these dudes at BSC and BVE over the year, and I am a proud owner of their smallest and cheapest Misfit Atom mattebox and Titan Arm. I can't afford most of their stuff, but the stuff I can – I got. Mainly for Instagram and such.
I kid, I kid… Seriously, their gear works. All the time. And its worth the extra money. Oh, and I also got their ExoSkin gloves too. They're nice and grippy.
But anyway, in addition to a new Canon C200 cage, Bright Tangerine have some really nice new accessories such as the new Clash 138 Matte Box, a Quick Release System for the Titan Arm, ARRI Alexa Mini Cage Update & Expanded Range of Camera Accessories on display at NAB. See and read more about them below.
Canon C200 Camera Cage and Universal Camera Accessories
Prototype only at the moment – see at NAB – booth details at bottom of post.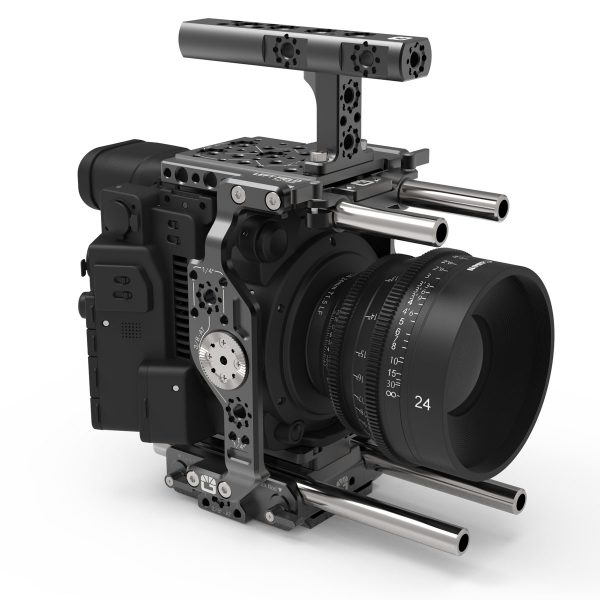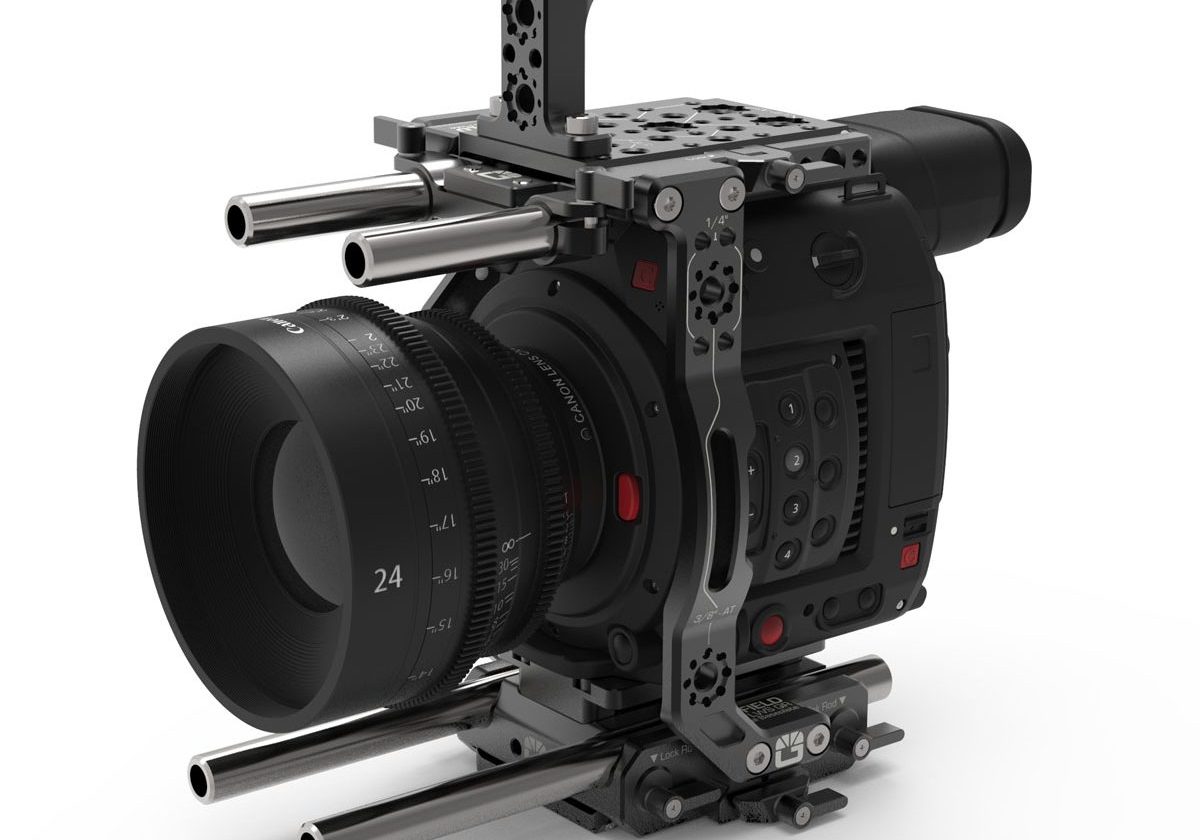 Bright Tangerine CLASH 138
The Misfit Atom was first introduced in 2015 to provide a quick and easy filtration solution for gimbal, Steadicam and aerial cinematography. Designed to stay as lightweight as possible, it used a 114mm diameter clamp-on ring with a removable rubber hood to become even lighter at only 98 grams. Built upon this foundation, Bright Tangerine is now introducing its natural evolution – the Clash 138.
The Clash 138 is an ultra-lightweight matte box that can accommodate up to two 4 x 4″ (100mm) or 4 x 5.65″ Panavision size filters and a single 138mm circular filter for polarisation. It is ultra-lightweight at only 177 grams and is designed for run & gun, aerial, gimbal or Steadicam work.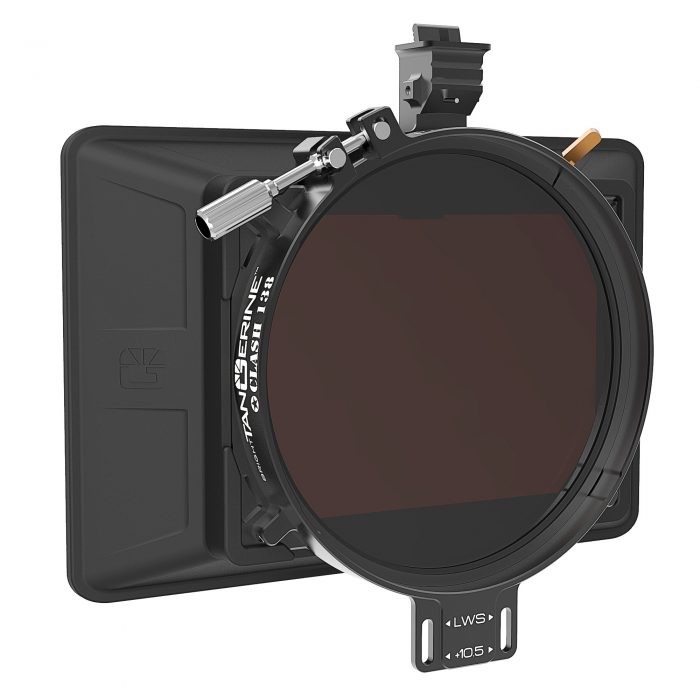 Rather than using a PV sized linear polariser which needs rotating stages for the angle of polarisation to be adjusted, filmmakers can now use any 138mm filter from any manufacturer like Tiffen or Schneider which sits inside a retaining ring that can be rotated up to 120-degrees.
The Clash has a 143mm diameter lens attachment and is compatible with Bright Tangerine's large range of clamp-on rings, rubber donut as well as the Black Hole for use with a variety of lenses like square front anamorphic or telescoping lenses. When a round filter is not required, the retaining ring can be removed saving even more weight and adding extra field of view for wider lenses.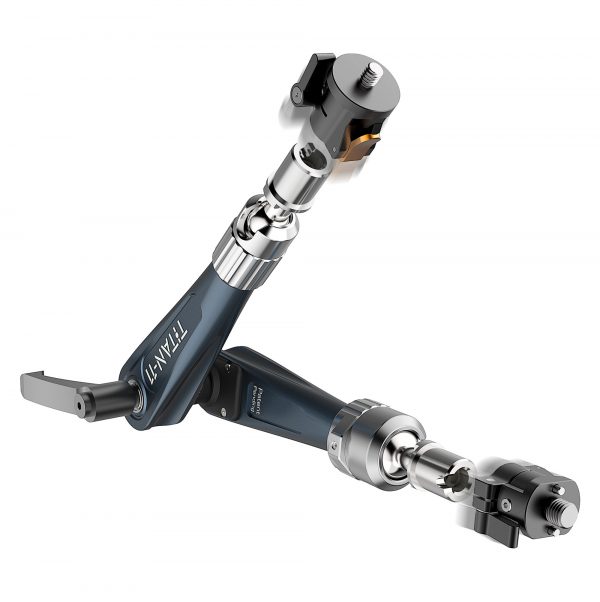 Titan Arm Quick Release System
A new quick release system is now available for the Titan Arm-11. The Titan Arm is a hell of a strong articulating arm with a max payload of 8 kilos and а unique tight/adjustment system.
A 15mm rod adaptor acts as a receiver for the ⅜" or ¼" quick release brackets. The quick release system is an optional modification to the Titan Arm, replacing the standard ¼" or ⅜" ends of the Titan Arm. All existing owners can retrofit the 15mm rod adaptor to their Titan Arms. As with all Bright Tangerine products, the quick release system is modular to work with several different configurations enabling customers to choose their own configuration. Replacing the standard ¼" or ⅜" ends is a self-serviceable process that can be done by the customer.
The Quick Release System will be in stock at the end of April. Customers can purchase individual components or buy from the range of kits for additional savings.
B3000.1003 – 15mm Rod Adaptor – $24 USD
B3000.0001 – 15mm Rod Adaptor – Set of two – $37 USD
B3000.1007 – ⅜" Quick Release Anti-Twist Bracket – $79 USD
B3000.1008 – ⅜" to ¼" Anti-Twist Adaptor – $39 USD
B3000.1009 – ¼" Quick Release Bracket – $79 USD
Quick Release Kits
B3000.0002 – Titan Quick Release Kit 1
B3000.0003 – Titan Quick Release Kit 2
B3000.0004 – Titan Quick Release Kit 3

Twin Set (¼" + ⅜") – $179 USD

B3000.0005 – Titan Quick Release Kit 4

Twin Set (¼" + ¼") – $179 USD

B3000.0006 – Titan Quick Release Kit 5

Twin Anti-Twist Set (¼", ⅜" & ⅜" Adaptor) – $199 USD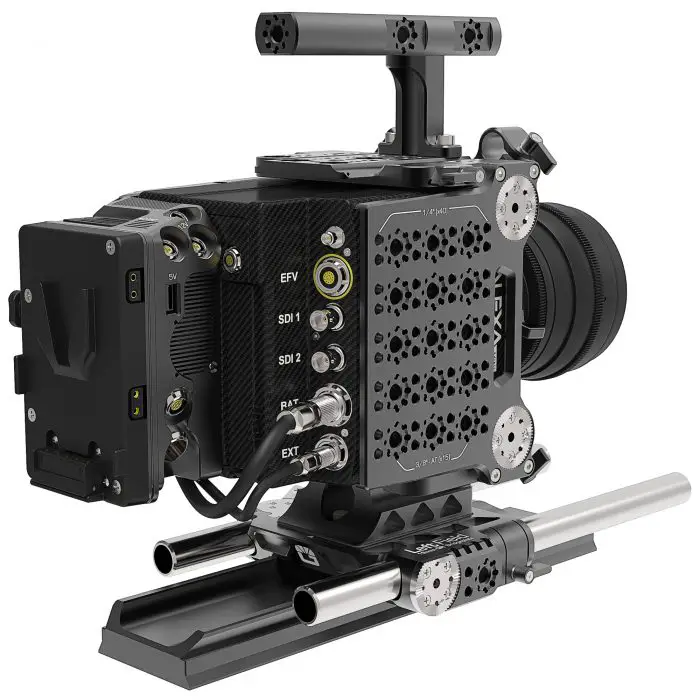 Alexa Mini Camera Accessories Update
Bright Tangerine accessories for the Alexa Mini will available to order in the coming weeks with the first set of units expected to ship at the start of May.
The Alexa Mini range includes both mechanical and electronic components designed to expand the power connections available for the Alexa Mini and other camera accessories while also providing protection and even further versatility for the Alexa Mini. All the components are low profile to maintain the cameras compact form.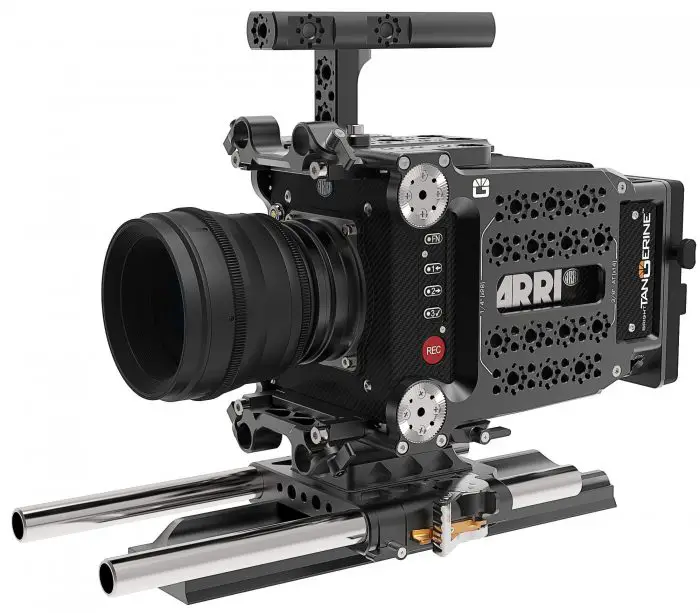 The Alexa Mini Master System consists of the Alexa Mini Power Distribution Module and Left Side Cheese Plate to provide multiple power connections for powering the Alexa Mini and other camera accessories like monitors, lens motors and wireless video transmitters using a single AB Gold-Mount or V-Mount camera battery. By mounting directly to the cheese plate, the Master System maintains a low profile and does not require any additional bridge plate with rail support to be used reducing bulk and weight.
The Power Distribution Module provides the following ports:
Output

1 x D-Tap (Unregulated Output)
1 x Twist D-Tap (Unregulated Output)
3 x Lemo 2-Pin (Unregulated Output, ARRI Standard Pinning)
1 x 5V USB Output – For powering HDMI transmitters or mobile devices
1 x 3-Pin Fischer 24V (Regulated) – RS compatible
1 x Standard Ethernet RJ-45 –

The ethernet port on the camera is covered by the power module and converted to a standard RJ-45 connector.

1 x V-Mount (B4001.1002) or Anton Bauer Gold-Mount (B4001.1001) battery plate.

Input
The left and right side cheese plates are both designed to be low profile while providing protection for the camera. Both cheese plates allow for mounting of accessories with ¼"-20, 3/8"-16 and ARRI accessory mounts. Handles and extension arms can also be mounted using the ARRI standard rosettes.
The Cheese Plates are compatible with ARRI's MAP-1 & MAP-2 brackets. Bright Tangerine will also be introducing low profile top and bottom plates with optional 15mm LWS rod mounts.
At launch the range will include:
B4001.0001 – Alexa Mini Master System (AB Gold-Mount)
B4001.0002 – Alexa Mini Master System (V-Mount)
B4001.1001 – Alexa Mini Power Distribution Module (AB Gold-Mount)
B4001.1002 – Alexa Mini Power Distribution Module (V-Mount)
B4001.1003 – Alexa Mini Left Side Cheese Plate
B4001.1004 – Alexa Mini Right Side Cheese Plate
B4003.1002 – Universal 19mm Studio Quick Release Bridge Plate
No pricing on these yet. Visit Bright Tangerine at NAB 2018 at Booth #C7234.
Claim your copy of DAVINCI RESOLVE - SIMPLIFIED COURSE with 50% off! Get Instant Access!