Litepanles recently launched a firmware update for the Litepanels Gemini, their top-tier super versatile, rugged, and accurate soft LED panel. For those unfamiliar, the Litepanels Gemini is the latest 2×1, RGB-WW soft panel with excellent colour rendition that combines daylight, tungsten, and red-green-blue LEDs to deliver highly flexible and precise colour adjustment. The Gemini soft panel produces true, full-spectrum white light and an extensive choice of control options designed to suit any professional lighting application.
Litepanels are posting TLCI/CRI levels of 97 in daylight and 99 in tungsten through independent testing. This corresponds to exceptional colour and realistic skin tones; with its on-board power supply, Gemini is significantly lighter than competing panels that require an external ballast.
Without the need for external power components, the panel is significantly more agile, allowing it to be transported easily and rigged rapidly with fewer cable connections. Gemini panels can also run from battery power (3-pin XLR 28 VDC), or power can be daisy-chained from other devices using an industry-standard powerCON connection.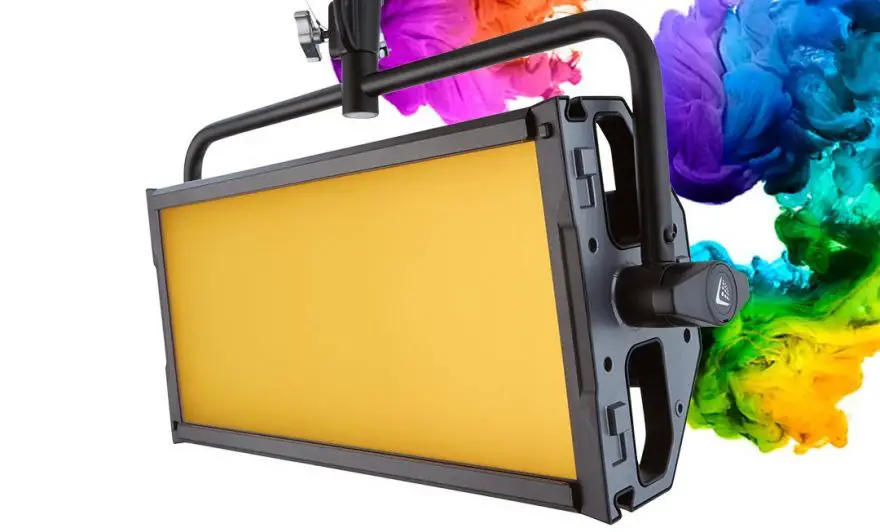 Like all Litepanels products, the Gemini LED is complemented by a full line of light-shaping accessories, such as honeycomb grids and barn doors, to offer users extra creative lighting control. And now it also even enjoys a juicy $900 instant savings discount from its original price.
The new firmware, which is available as a free download (via the link at the bottom of this post), includes a unique Lighting Effects Mode for adding the following fully customizable effects:
TV Stimulation
Hue Burst
Paparazzi
Strobe
Fire
Squares
Fireworks
Emergency Lights
Pulse
Party Lights
Litepanels Gemini LED Highlights
Variable Color Temperature CCT Mode
Plus / Minus Green Control
Hue, Saturation, Light Intensity Control
6 Litepanels Presets, 6 User Presets
Integrated DMX, Optional Wireless DMX
Optional Bluetooth Control
AC or Optional Battery Power
CRI/TLCI:
25 x 6.5 x 12.5″ Fixture
Price: $3,318 (B&H) – $900 Off Instant Savings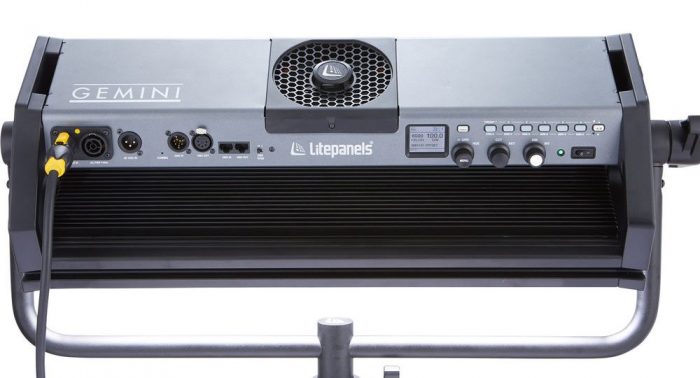 Users have the ability to control rate, colour, depth, and other factors to craft a unique look. Furthermore the effects can be saved to presets for easy recall and the presets can be saved to a USB drive for easy porting to other lights.
This short shot by cinematographer Antonio Riestra ASC ACK demonstrates the versatility of the new effects firmware for the Gemini LEDs.
Behind the Scenes:
These new affects are part of the firmware upgrade for the Litepanels Gemini available on Litepanels.com
Claim your copy of DAVINCI RESOLVE - SIMPLIFIED COURSE with 50% off! Get Instant Access!