Have you been saving your lunch money since high-school? Been doing some Spring Cleaning on ebay? Ever wanted to by an ALEXA camera, but just didn't have $50K laying around?
Well, if you are in the business of shooting moving pictures for a living, then you must pay attention the latest ARRI announcement. The biggest pro film equipment maker in the world just announced the ARRI Certified Pre-Owned Program where just about anyone with about €10,000-€15,000 can get themselves an digital motion picture camera that has been the preferred choice for Oscar winning films for the better part of the last eight years.
ARRI is now offering selected pre-owned and refurbished camera systems of the ALEXA range for sale carrying their official stamp of approval – which means – you get a camera that has been tested and re-calibrated by ARRI engineers. Plus you get a whole year worth of warranty for additional piece of mind.
In a world where a shady listing for an expensive on Ebay/Craigslist is just a quick click away (selling for a friend, and all that nonsense, yeah sure…), this Certified Pre-Loved program by ARRI is a huge step in the right direction and a good way to safeguard you from sending money to some douchebag scammer who buys a new car (then brags about it on Twitter) instead of shipping you the advertised camera (this actually happened to someone who bought a used RED camera online – link to Youtube video here).
The ARRI Certified Pre-owned program is also terrific opportunity for film schools, up and coming filmmakers who want to step up from a mid-range pro camera to a cinema grade level tank, or small rental houses looking to expand their fleet.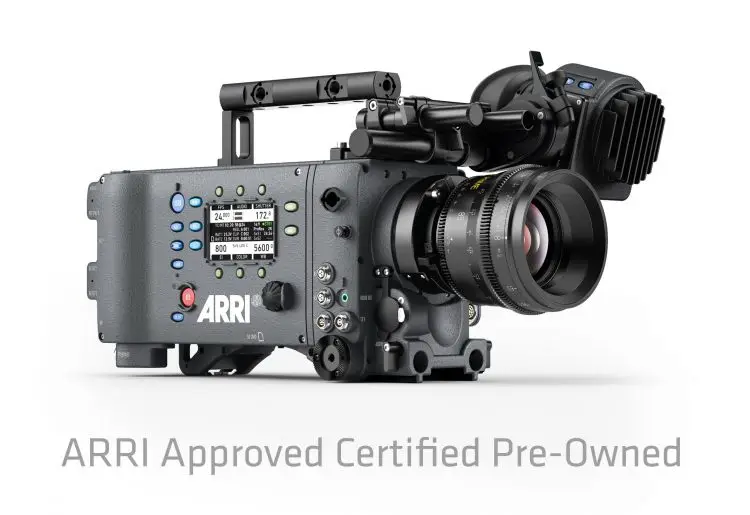 "We are excited to offer the ARRI Approved Certified Pre-Owned Program," says Stephan Schenk, Managing Director of ARRI Cine Technik and General Manager of the Business Unit Camera Systems. "It's a global initiative which adds a new tier to our products, allowing more filmmakers access to our technology. It also gives educational institutions a cost-effective way of providing high-quality equipment for their students."
It's worth pointing out that buying a used ALEXA isn't for everyone, and just because you can, doesn't mean you should. You'd better know very well and be prepared for the tricky world you're entering as you can forget about "cheap media" and affordable batteries and most of all (non PL) lenses. These are just a few considerations to make before making the jump as the "realistic" cost to make a used ALEXA production-ready will cost you a lot more than just the camera body, but that's a discussion for a different time.
Sure, the older ALEXA cameras are tanks and can last forever, but they are also very power hungry beasts, require heavy tripod support, have a slow startup time and cannot really be "wielded around" like an FS7 or a C200. Just a thought, not that this meant to discourage anyone, but rather bring some perspective on the reality of owning such a camera.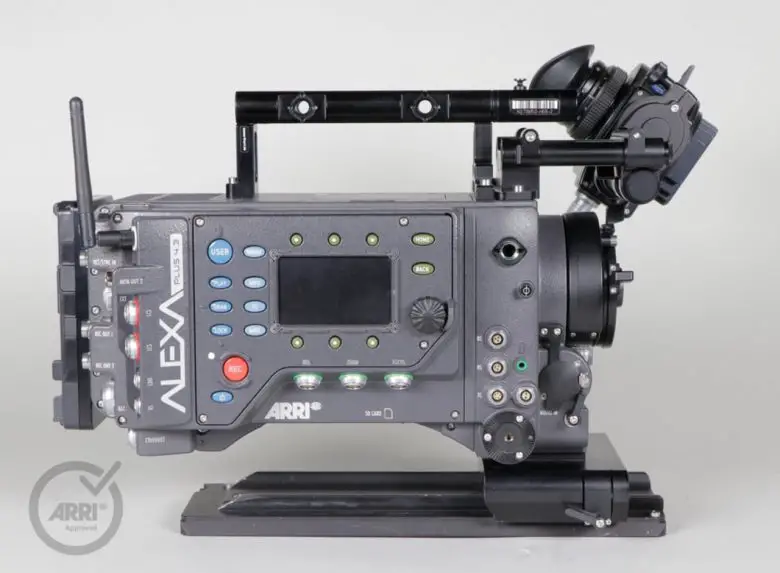 ARRI Certified Pre-Owned Program Summary
Selected ARRI ALEXA cameras available (at the moment)

ALEXA Classic EV
ALEXA Plus 16:9
ALEXA Plus 4:3

Comprehensive check and overhaul of all components
All cameras subjected to final function test
Certified cameras come with a one-year warranty
As part of the ARRI Approved Certified Pre-Owned Program selected ALEXA Plus and ALEXA Classic EVs undergo thorough assessments, are given thorough overhauls, and are re-calibrated. All components—starting with the sensor—are checked to confirm they are fully functioning, and that all systems work as they should. Any parts that require replacement are exchanged.
At the moment there are a few ALEXAs listed on ARRI's website ranging from the ALEXA Classic EV to the Plus 16:9 and a few Alexa Plus 4:3 cameras with varying hours of operation and are all located in Munich, Germany (however ARRI have said that they can make them available in most countries through their sales and distribution channels).
Pricing varies from €9,900 to €13,900 (at the moment) with more cameras expected to be added in the near future. At the moment however, the program does not extend to the newer generation ARRI cameras such as the AMIRA (totally different family) and the ALEXA Mini.
Christian Richter, Manager Certified Pre-Owned Camera Systems at ARRI, says the program delivers reliability, affordability, and dependability. "It will give more filmmakers access to tools that will enable them to capture stunning images," he says. "They can be sure that they are not sacrificing performance for price, because the selected ALEXA cameras come directly from the manufacturer and are backed by ARRI's warranty."
Before the ARRI Certificate of Approval is issued, the equipment goes through the same final function test as new cameras, ensuring it meets the high standards expected of it. The ARRI approved and certified cameras are also covered by a one-year warranty.
To browse the available certified ALEXA cameras head over to ARRI.
Claim your copy of DAVINCI RESOLVE - SIMPLIFIED COURSE with 50% off! Get Instant Access!