The Asian budget cinema camera manufacturer Kinefinity just rolled out the latest KineOS 6.0 update that brings a plethora of new features to the TERRA 4K and 6K cameras. Both models receive a completely overhauled user interface including brand new setup menu with a more convenient layout of key parameters as well as full Waveform.
Additionally, the Kinefinity TERRA 4K is now able to record compressed RAW in cinemaDNG format internally by choosing between 3:1, 5:1 or 7:1 compression ratios. KineOS 6.0 also brings anamorphic mode (3700 × 2700 pixels) and an open gate mode (4096 × 2700 pixels) to the TERRA 4K alongside some new advanced oversampling options. The oversampling processing uses all the pixels of the CMOS sensor, and then outputs 2K/Full HD footage with reduced size resulting in lower noise levels and better image quality, according to Kinefinity.
Surprisingly, many of the listed features won't be available on the TERRA 6K just yet, even though you'll still be able to install the KineOS 6.o to the camera. You should also keep in mind that KineLog will be burned in when using the compressed RAW format, plus some playback issue in DaVinci Resolve might occur while working with the compressed media due to certain limitations of this particular firmware version.
Other improvements and fixed bugs of the KineOS 6.0 include:
Optimized In-camera LUT: more balanced color for fast workflow;
Added project frame rate: 48, 50, 59.94, 60fps;
Fixed the abnormal image when starting up;
Fixed freeze issue at some operations;
Fixed system crash when adjusting ISO under certain color temperature;
Fixed the mismatch of exposure compensation in menu setting;
Optimized the highlight performance for TERRA 6K in some special case;
Optimized black shading of TERRA 4K;
Change the minimum frame rate of TERRA 4K to 6fps;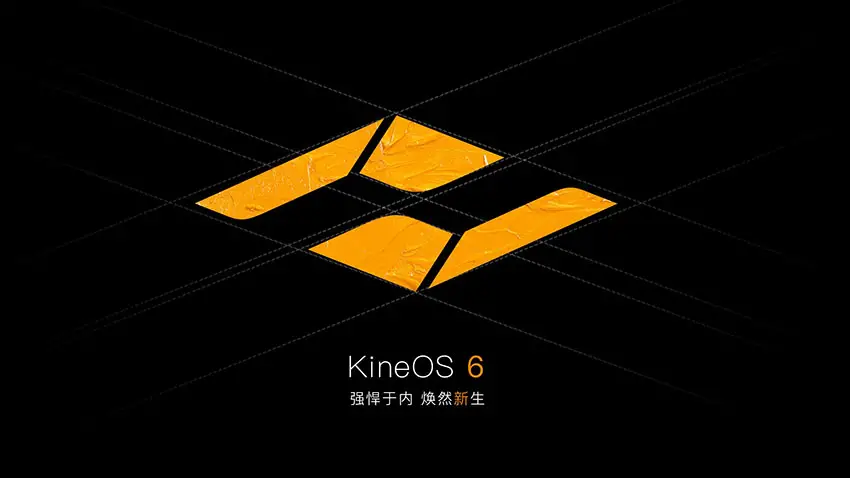 You can now download KineOS 6.0 for Kinefinity TERRA 4K and TERRA 6K cameras as a free update by visiting the Kinefinity's official website here.
[source: Kinefinity, via: Cinema5D]
Claim your copy of DAVINCI RESOLVE - SIMPLIFIED COURSE with 50% off! Get Instant Access!