At IBC 2018, I caught up with Darragh from G-Technology about their latest SSD solutions for filmmakers and photographers working with Thunderbolt 3/USB-C connectivity, which were announced earlier in the year. Those include the new G-Drive Rugged Mobile SSD, which I reviewed previous here, its bigger brother the G-Tech Mobile Pro SSD, the more desktop oriented G-Drive Pro SSD and the G-Speed Shuttle, which comes in a few variants.
Perfect for real-time 4K and 8K workflows harnessing the power of Thunderbolt 3 and transfer rates up to 2800MB/s, the brand new G-Technology Pro SSDs offer an ultra-fast, super-reliable solution for any creative professional working in the studio or on the go.
The latest G-DRIVE mobile Pro SSD features a durable, shock-resistant design has been purposefully engineered to endure even the harshest conditions out in the field. The aluminium core, on the other hand, prevents overheating and maintains a consistent high performance of the unit.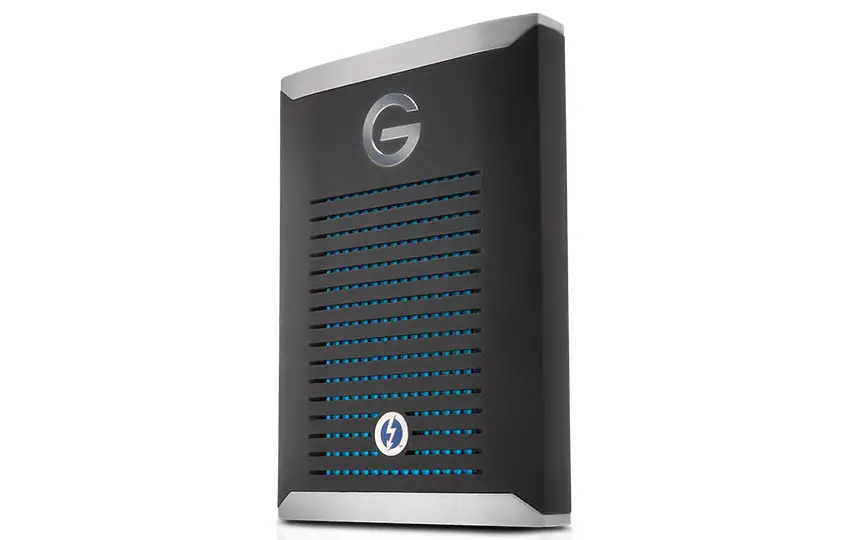 G-DRIVE mobile Pro SSD comes equipped with Thunderbolt 3 port and is available in either a 500GB and 1TB  capacities, starting at $399 for the 500GB version.
If you are into a more desktop oriented SSD solution for editing, you should check out the G-Drive Pro SSD, which has staggering fast transfer rates of up to 2800MB/s and it is available in four different capacities up to 7.68TB. Unlike its mobile Pro sibling, the G-DRIVE Pro SSD sports dual Thunderbolt 3 ports that enable users to daisy-chain up to five additional devices on the fly.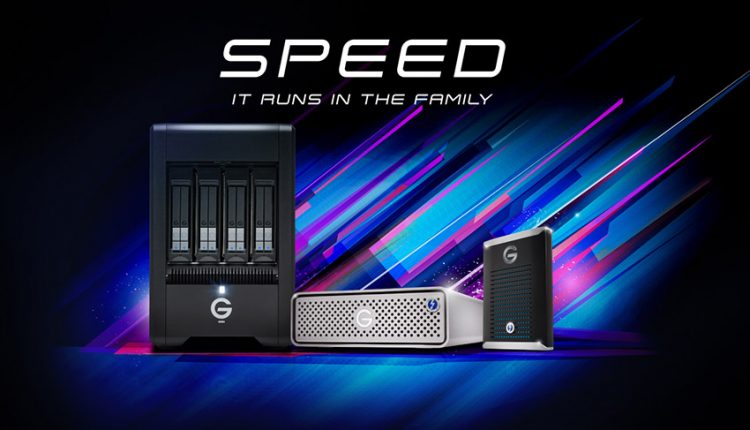 G-SPEED Shuttle SSD is the biggest of them all offering up to 16TB of SSD capacity and it acts as a smart enclosure giving you hardware RAID 0, 1, 10, 50 and eight removable SSDs pre-loaded and configured in RAID 5; this thing is built for very demanding 4K, 6K, and 8K workflows. The G-SPEED Shuttle SSD is priced from $5,099.95 and $7,599.95 respectively depending on capacity 8TB or 16TB.
I also previously reviewed the G-Tech G-Drive Rugged mobile SSD here.
Click here to check out more of our videos from IBC 2018.
For more info head over to G-Technology's website here.
Claim your copy of DAVINCI RESOLVE - SIMPLIFIED COURSE with 50% off! Get Instant Access!