The Canon C300 Mark II has been around for a while, and even though it is a camera that is often under-appreciated and misunderstood. Yes, it may not be an ARRI Alexa (but what camera other than the ALEXA really is?), it may not have the 4K/60p that its main competitor – the Sony FS7 has, but at the end of the day, the C300 Mark II is a very capable camera and a proven workhorse, proudly filling the shoes of its revered predecessor Canon C300.
Having owned a C300 II for over a year and a half now, I feel very comfortable shooting absolutely anything on it – from a super low-budget (no budget) pop promo, to event coverage, corporate interviews, and even a low-budget feature film.
I've been working together with a fellow director, who is a good friend of mine on his upcoming debut feature film, and considering he wants to shoot the film in a semi-docu/cinema-verite type of style, naturally the first camera we looked at was the Canon C300 Mark II.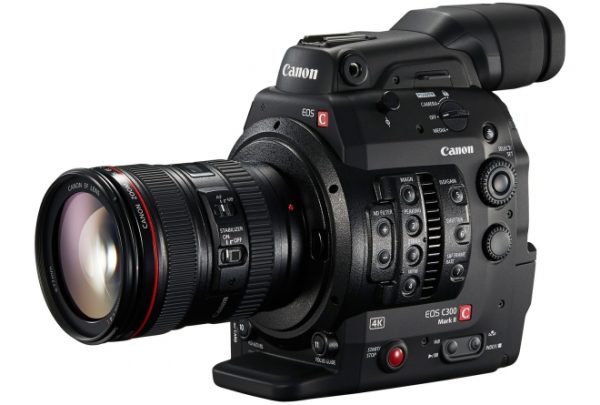 It is on the Netflix approved camera list, and it is a proven documentary workhorse with all the necessary bells and whistles from SDI outputs, to robust 10bit on board codecs and pro audio inputs, all combined with a pleasing look generated by the Super 35 sensor and all-familiar Canon colour science and processing.
Here are a couple of examples of films shot on the C300 II that I am researching and showing the director; the bottom of this post also features two projects shot on the predecessor C300 – not just because they fit the style we are looking for, but also because they are incredibly powerful films.
This may be helpful to some of you that are in a similar position, researching Netflix approved cameras for productions on a lower budget, and corresponding films shot on such cameras. For the purposes of this post, I've limited those to the Canon C300 II and C300 cameras.
"The Ritual" Trailer:
"The Ritual" is a visceral horror film I saw on Netflix and even though I have not seen it on a big screen (it did screen some festivals in the UK), the film looked incredible, and I would not have been able to tell what camera it was shot on. The cinematography was top notch and when I learned after the fact that it was shot on the C300 II, I immediately took a mental note.
Behind the Scenes "The Ritual":
"Before the Flood", a major documentary produced by Leonardo DiCaprio and directed by Fisher Stevens, focuses on the dramatic changes now occurring around the world due to climate change, as well as the actions individuals and society can take to help prevent catastrophic disruption on our planet.
Cinematographer Antonio Rossi used an eclectic mix of Canon EOS Digital Cinema cameras; production started with the Canon C500 and EOS-1D C DSLR, the latter often rigged to a handheld camera stabilizer. They shot portions of the documentary in RAW 4K using the EOS C500 camera in conjunction with an external recorder.
As soon as the C300 Mark II camera was introduced midway throughout the shoot, the production adopted it as their new "A" camera.
"The switch to the C300 Mark II camera was seamless and easy, and we were happy to have on-board 4K recording as well as extended color gamut options," Rossi said. "Overall, we found that Canon Cinema EOS cameras were the perfect tools for this project, as they enabled us to shoot in a variety of configurations while maintaining a consistently beautiful look and image quality."
"Before the Flood" Trailer:
A couple of worthy mentions for the OG Canon C300, which was used as the main camera on Jeremy Saulnier's breakthrough indie crime drama "Blue Ruin", and the Oscar nominated documentary "Cartel Land" directed by Matthew Heineman. See the trailers for both below.
"Blue Ruin" (2013) Trailer:
"Cartel Land" (2015) Trailer:
Do you know of other notable films shot on the C300/C300 Mark II? Do share those in the comments below.
Claim your copy of DAVINCI RESOLVE - SIMPLIFIED COURSE with 50% off! Get Instant Access!