The latest Blackmagic Camera Update 6.2 adds support for the much-awaited Blackmagic RAW lossless format on the Blackmagic Pocket Cinema Camera 4K! Ever since since Blackmagic Raw was added to the URSA Mini Pro last Fall (see our IBC 2018 coverage for more info), it was just a matter if time before the new, and much more workable compressed raw format was added to the BMPCC 4K. And today is the day folks.
For those of you at least that have a camera in hand, Camera Update 6.2 is a big deal. The new firmware is of course free to download (find a link at the bottom of this post) and it adds the same BRAW options as on the URSA Mini Pro.
There are two main options – Constant Quality (Q0 and Q5), and Constant Bitrate at 3:1, 5:1, 8:1, and 12:1 compressions. The choice of which one to use depends on what you are shooting.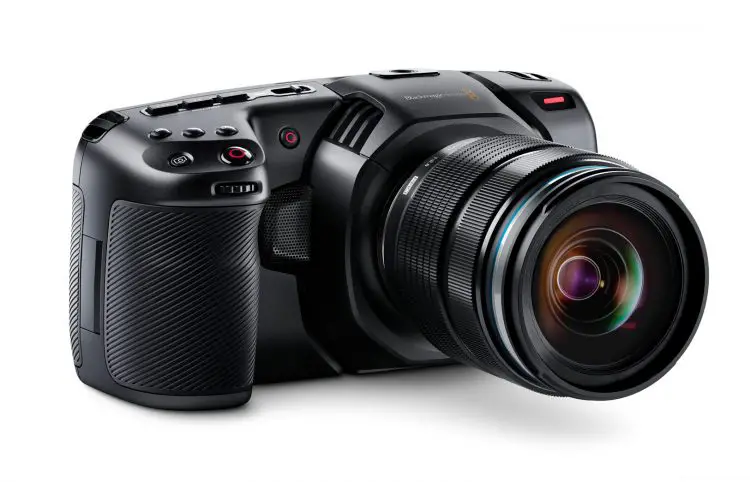 Constant Quality uses variable bitrate encoding so complex frames are encoded at higher data rates to preserve detail and maintain the highest possible quality.

Blackmagic RAW Q0 has minimum quantization and yields the highest quality
Blackmagic RAW Q5 uses moderate quantization for more efficient encoding and a smaller file size.

Constant Bitrate: Blackmagic RAW 3:1, 5:1, 8:1 and 12:1 use constant bitrate encoding to give you the best possible images with predictable and consistent file sizes.
Blackmagic RAW Q0 and 3:1 are perfect for effects heavy feature film and commercial work, while Blackmagic RAW Q5 and 5:1 are extremely high quality making them great for episodic television and independent films. Blackmagic RAW 8:1 and 12:1 offer high quality and speed, making it suitable for productions that wouldn't normally consider shooting RAW.
It also depends on what's in the frame – for foliage and textures rich in fine detail Q0 or Q5 would be better suited compared to a Constant Bitrate compression. This is just an example, best way to figure out what suits your work is to test each and find out, which works best for your workflow.
The other notable addition in Camera Update 6.2 is the double tap to zoom feature and the removal of CinemaDNG as an option in both the BMPCC 4K and URSA Mini Pro.
The latter has to do with some sort of pattern infringement that BMD CEO Grant Petty talks a bit about in the video presentation below, but in any case CinemaDNG has always been super cumbersome to edit, and a hog of a format on disk space – something that BRAW alleviates as it is not only kinder to your hard drives, but also buttery smooth to edit even on not-so-powerful machines.
Blackmagic Raw is clearly the way to go now that is fully embraced by Blackmagic Design as the only RAW recording option in the BMPCC 4K and URSA Mini Pro. A while back I shot some stuff with the URSA Mini Pro in Blackmagic RAW and loved it – see post here.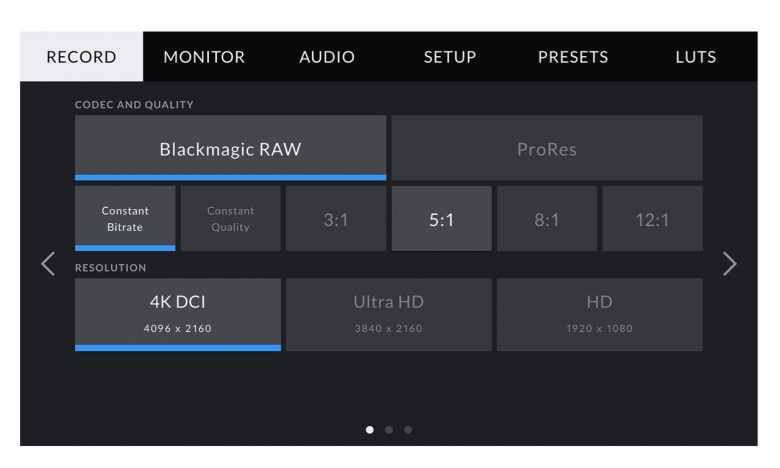 Blackmagic Camera Update 6.2 Details
Pocket Cinema Camera 4K – New Features:
Added Blackmagic RAW codec support.
Added Constant Bitrate 3:1, 5:1, 8:1, 12:1 recording for Blackmagic RAW.
Added Constant Quality Q0 and Q5 recording for Blackmagic RAW.
Added support for double tap on touchscreen zoom.
Changed tap to focus behaviour to tap and hold to focus.
Removed CinemaDNG formats.
What's new for URSA Mini Pro 4.6K
Removed CinemaDNG formats.
No new features in 6.2 for other camera models.
Check out the following presentation by Blackmagic Design CEO Grant Petty below for more details about the addition of the new lossless Blackmagic RAW recording format to the Blackmagic Pocket 4K camera (from 15:33 onwards)
Head over to the Blackmagic Design support page to download the free Camera Update 6.2 firmware for the BMPCC 4K.
Claim your copy of DAVINCI RESOLVE - SIMPLIFIED COURSE with 50% off! Get Instant Access!