Fresh for NAB 2019, pro audio powerhouse RØDE Microphones announces the launch and shipping of the Wireless GO™ digital wireless microphone system – the world's smallest and most versatile digital wireless mic/receiver combination. Wireless GO will be showcased next week at NAB 2019 in Las Vegas, USA, April 8th -11th.
Wireless GO is an affordable, ultra-compact digital wireless microphone system which uses an easy clip'n'go functionality making it a really suitable wireless mic solution for all content creators from filmmakers, to on-camera presenters, newsgatherers, vloggers and more. The range is rated up to 70 meters line of sight and according to Rode you can get around 7 hours of battery life.
The RODE Wireless GO utilizes a license-free 2.4GHz digital wireless transmission and also benefits from a 128-bit encryption designed to deliver crystal clear audio under any conditions, even in locations with dense Wi-Fi and Bluetooth activity like shopping malls, conventions, and hotels.
Measuring in at an ultra-compact 44mm x 45.3mm x 18.5mm and weighing just 31g, the Wireless GO transmitter (TX) acts as either a quick and easy clip-on wireless microphone, thanks to a high-quality built-in omnidirectional condenser capsule, or as the world's smallest belt-pack transmitter for a lavalier microphone via the 3.5mm TRS input.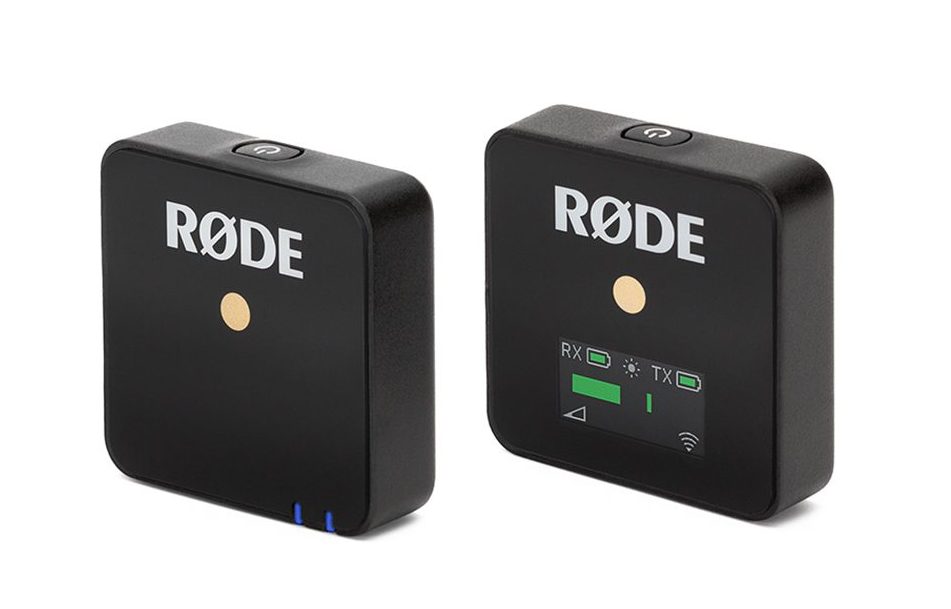 The RX is just as compact, measuring only 44mm x 46.4mm x 18.5mm and weighing just 31g, which makes your rig that much easier to carry and facilitates mounting on a range of camera gimbals and stabilisers. Its dual-purpose mount sits snug in your camera's shoe mount, or clips easily onto your camera strap or an item of clothing.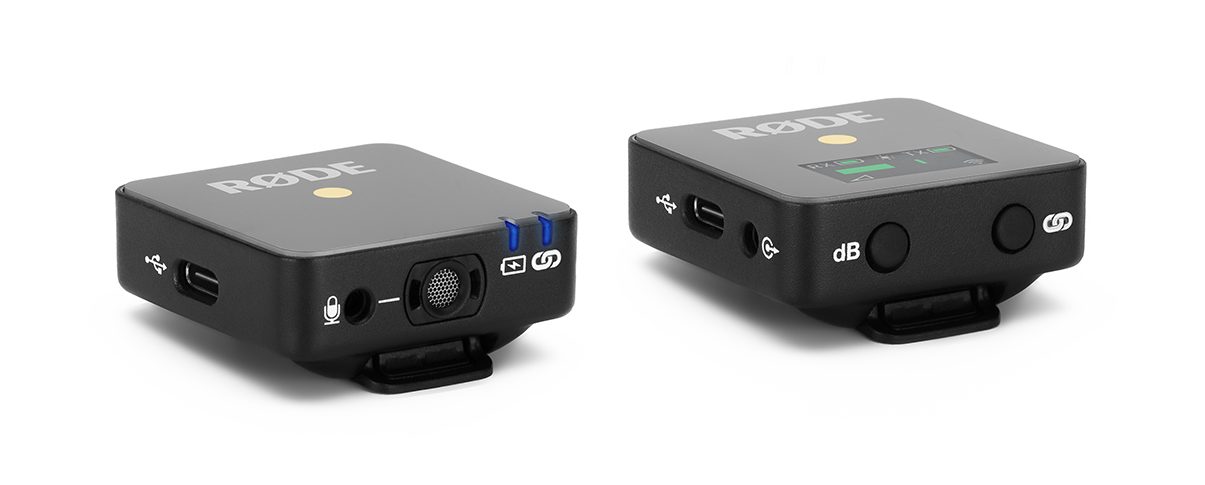 The supplied 3.5mm TRS output cable plugs into your camera's audio input or, with the relevant available RØDE adaptors, into your recorder, GoPro, iPhone etc. There is also a three-stage output pad – 0dB, -6dB, -12dB – to tailor your output to your camera or recorder.
The Wireless GO's quick clip-on capabilities make it perfect for run-and-gun journalists and vloggers in the field.
RODE Wireless GO Features
Operates as a clip-on mic or belt-pack transmitter for a lavalier/headset microphone

Built-in omnidirectional condenser microphone delivers broadcast-quality sound

All-new Series III 2.4GHz digital wireless transmission

128-bit encryption 

Up to 70m range (line-of-sight)

optimised for shorter-range operation in congested radio-frequency environments

TX and RX have built-in rechargeable batteries, charged via USB-C
Up to 7 hours on a full charge, including a battery saver mode
Super lightweight and ultra-compact:

TX and RX are only 31g each

The transmitter and receiver pair in just 3 seconds
3-stage output pad: 0, -6dB and -12dB
Optional Accessories:

RØDE smartLav+ (with an SC3 adaptor)
Lavalier microphone
HS2 headset microphone

Use up to 8 systems in one location
Ryan from RODE has a neat breakdown of the features and specs of their new Wireless GO system:
If you are heading to Las Vegas next week, you can check out the Wireless GO and other audio kit from RØDE's lineup at the B&H booth (Central Hall C10916) at NAB in Las Vegas, from Monday April 8th to Thursday April 11th.
The RODE Wireless GO is priced at $199 US and available to pre-order from B&H. Shipping is estimated to commence after NAB.
For more information and detailed specs head over to RODE.
Claim your copy of DAVINCI RESOLVE - SIMPLIFIED COURSE with 50% off! Get Instant Access!