RED boss Jared Land, recently announced on reduser.net the company is releasing a RED DSMC2 Gemini Kit – a conveniently put together bundle package designed to give users a decent basic "all-in-one" shooting kit (minus a lens) and save some cash in the process.
Apparently, the RED Dragon-X kit that was recently introduced a few months ago, has been quite popular with RED shooters, hence why they created a similar kit for the DSMC2 GEMINI 5K S35.
Putting together a RED shooting package has come a long way over the years, but despite the new unified DSMC2 camera body in 2018, the process of putting together a brain with a lens mount together with necessary bits such as handles, monitors and other accessories can be a bit of a daunting task especially for those new to the RED ecosystem.
The fact that the DSMC2 GEMINI 5K S35 is now available in a kit, giving shooters the core components to take advantage of GEMINI's dual-sensitivity modes to capture cinema-quality images in any lighting environment, is awesome since the GEMINI represents a sweet spot for those, who don't want to go 8K yet, but prefer to get the latest gen sensor tech.
The kit provides a 7% savings versus buying each item individually. Check out what the kit includes below.
RED DSMC2 GEMINI Kit, what's included:
DSMC2 GEMINI 5K S35 BRAIN
Al Canon Lens Mount
DSMC2 RED Touch 7.0″ LCD
DSMC2 Outrigger Handle
DSMC2 V-Lock I/O Expander
RED MINI-MAG – 960GB
IDX DUO C98 batteries with charger
G-Technology ev Series RED MINI-MAG Reader
Heavy-duty camera case
2-Year Standard Warranty
The GEMINI 5K S35 sensor delivers exceptional low-light performance thanks to its dual native ISO sensitivity, allowing for cleaner imagery with less noise and better shadow detail. Operators can easily switch between sensor modes through the camera's on-screen menu with no downtime.
Plus, the dual sensitivity 5K sensor offers an increased field of view at 2K and 4K resolutions compared to the higher resolution HELIUM sensor. In addition, the sensor's 30.72 mm x 18 mm dimensions allow for greater anamorphic lens coverage than with HELIUM or RED DRAGON sensors.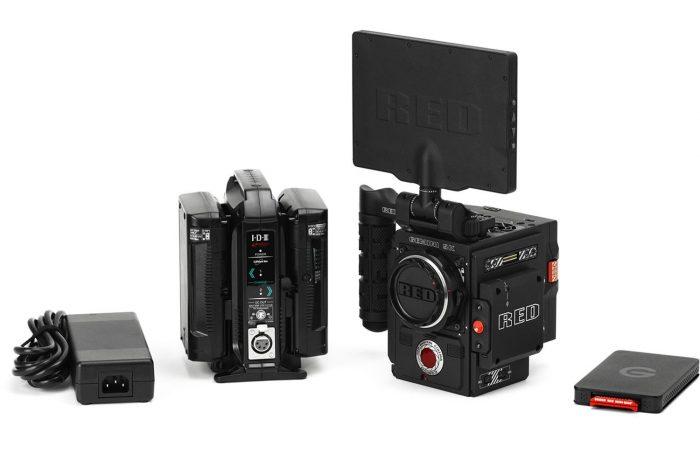 The RED Gemini Kit is priced at $27,500/£21,700/€24,950 and available to purchase directly from RED as well as RED authorised dealers such as B&H (see link below).
Claim your copy of DAVINCI RESOLVE - SIMPLIFIED COURSE with 50% off! Get Instant Access!