Today was a huge day for Sigma! The innovative lens maker recently celebrated 18 years in the business and earlier today at a special launch event in Tokyo, Sigma CEO Kazuto Yamaki unveiled some highly-anticipated full-frame lenses designed for mirrorless cameras including two primes and one ultra-wide zoom for L-mount and Sony E-mount.
There were a couple of surprise announcements too – the Sigma fp ultra-pocketable 4K full-frame mirrorless camera, which can do 4K UHD at 24fps in CinemaDNG, and a a new uncoated Cine "Classic" Art Prime range oozing a more classic and vintage soft look compared to the current Sigma HS Cine Primes. The new "Classic" Cine Primes will be based on the existing design of the HS Cine Primes, but will be uncoated to give them a unique, vintage look.
Pricing and availability on both the Sigma FP and the new Cine Classic range are yet to be released, so be sure to keep an eye on the blog here for updates in the future.
So, what new L-mount/E-mount lenses were announced? Here's a quick summary: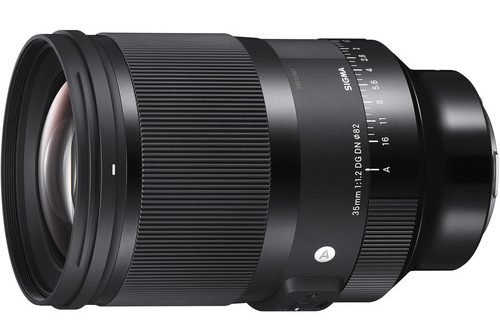 Sigma 35mm f/1.2 DG DN Art

L-mount and E-Mount
Ships late July 2019
The Sigma 35mm F1.2 DG DN Art is Sigma's first wide-angle lens with a blazing fast f/1.2 maximum aperture designed exclusively for the full-frame Sony E-mount and L-mount system. The "bokeh monster" is ideal for shots exuding shallow depth of field including environmental portraiture, weddings and events.
The lens has been "tuned" for full-frame mirrorless cameras from Sony and Panasonic/Leica/Sigma, and its optical formula includes 3x SLD glass elements and 3x aspherical lenses including a double-sided aspherical lens that is optimally arranged in an encompassing lens construction of 17 elements in 12 groups.
The Sigma 35mm f1.2 DG DN Art is said to be equally optimized for both still and video, and when it comes to using autofocus, the large Hyper Sonic Motor (HSM) gives the desired torque required to drive the focus lens group. In manual focus, the focus ring is driven by the focus-by-wire system where the optimized torque setting responds to the fine operations of the photographer. The aperture ring is also mounted with a de-click function, enabling seamless operations that is especially useful during video shooting.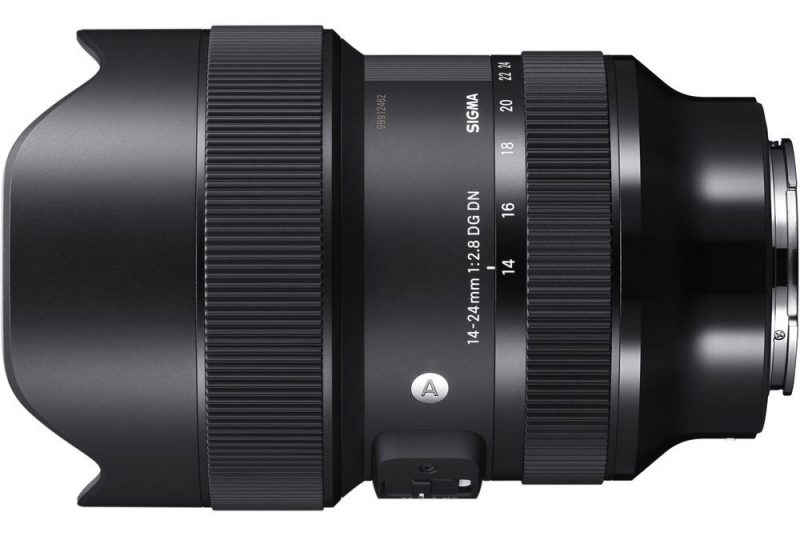 Sigma 14-24mm f/2.8 DG DN Art

L-mount/E-Mount
Ships late August 2019
Sigma 14-24mm f/2.8 DG DN Art has been purpose built to give you super wide-angle shots while at the same time not sacrificing range. The ultra-wide zoom lens will be a hit with astro-photographers and "timelapsers" with high quality optics delivering uniform rendering performance and outstanding edge to edge resolution is perfect for capturing the weak light emitted by the stars at night.
Other lens highlights include one FLD glass and five SLD glass elements which are arranged to suppress edge to edge chromatic aberration. Three aspherical lenses, including a large-diameter aspherical lens at the foremost surface, are used to effectively minimize flare and other distortions thereby achieving mind-blowing resolution.
In addition, a stepping motor enables the high speed, quiet AF drive. Shooting is comfortable even in target AF such as Face/Eye Detection AF and during video shooting.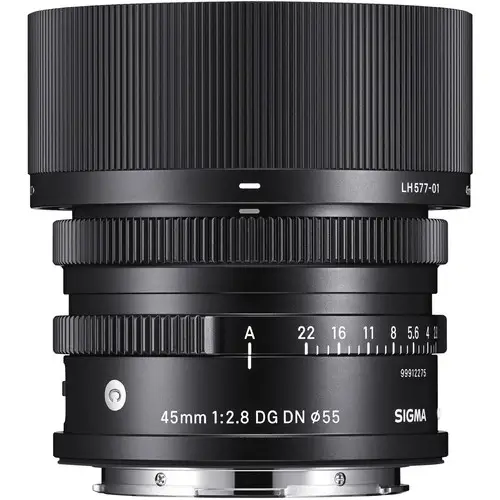 Sigma 45mm f/2.8 DG DN Contemporary

L-mount/E-Mount
Ships late July 2019
The "baby" Sigma 45mm f/2.8 DG DN Contemporary lens is super-compact, but does not skimp on optical performance. Designed to be carried around as an everyday lens for the traveling photographer, this rugged lens produces smooth bokeh effects when wide open and is also pitched by Sigma as capturing a "…sharp rendering when stopped down." The minimum focusing distance is just 24cm, photographers can also enjoy shooting snapshots and tabletop photos, and .
The highly durable lens is capable of smooth, quiet and high-speed AF made possible by a stepping motor. It also supports Face/Eye Detection AF and video AF.
The Sigma fp came as a surprise to many and not just the fact that it is so tiny (Sigma have made other small cameras before), but the fact that it is Sigma's first Bayer-pattern sensor full-frame mirrorless camera that just happens to be pocket-friendly with measurements of 112.6×69.9×45.3mm and body weight of just 370g!
Dubbed as "the world's smallest and lightest full-frame mirrorless digital camera" the camera comes equipped with a 24.6 megapixel 35mm Bayer full-frame sensor instead of the Foveon x3 sensor that people have been banding on about for ages. Apparently the "Foveon" Sigma camera is coming at some point in the future, but the Sigma fp ain't it.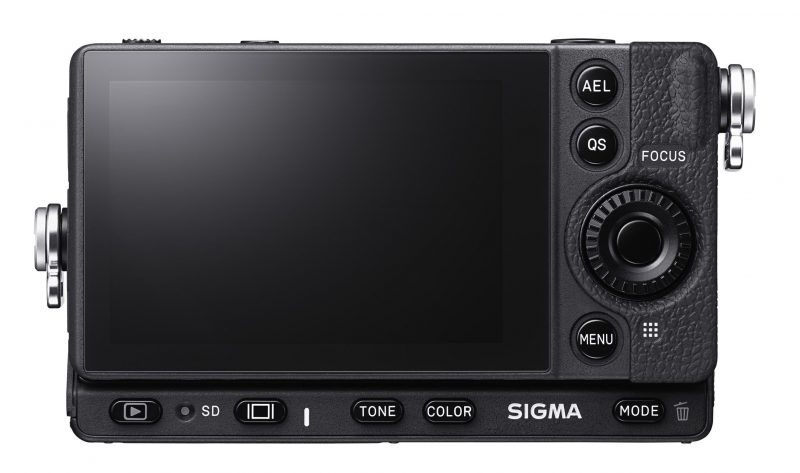 No sweat thought, the Sigma fp is a 4K beast that can spit out 12-bit CinemaDNG at a maximum resolution of 4K UHD/24fps via USB 3.1 to an external recorder such as the Blackmagic Video Assist 4K and/or Atomos Ninja Inferno *the only 2 external recorders currently supported in the Spec sheet.
I have no idea how this is actually going to work over USB 3.0/3.1, and since CinemaDNG is not part of the HDMI spec, the specifics of how the actual raw recording will be happening are currently not very clear. More on this in the future.
4K recording in the UHD 3840 x 2160 spec up to 30p internally is also possible on a SDXC card in an ALL-I, intra-frame H.264 compression – pretty standard stuff. 1080p maxes out at 120fps giving you some smooth slow-mo, which is a nice addition and should prove useful to lots of folks.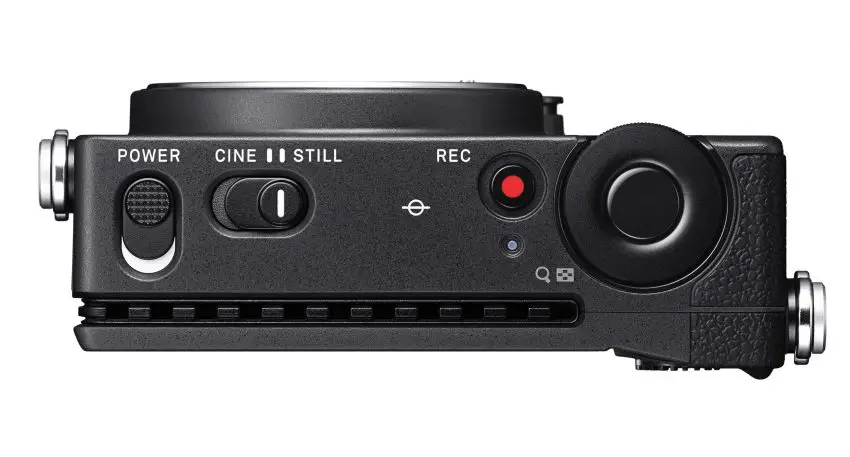 Naturally as Sigma is part of the L-mount alliance with Panasonic and Leica, the Sigma fp uses the L-mount, which has by a short flange focal length, large diameter, and superior durability that also allows for a variety of third party lenses to be adapted. Thanks to the Sigma Mount Converter MC-21, Sigma SA mount and Sigma Canon EF mount lenses can also be used.
Alternating between still and cine shooting modes is possible with a simple flip of a switch. Each mode comes with a specially designed operation system and displays, making it possible to concentrate on shooting in each mode, stress-free.
You can also use the Sigma fp as a Director's Viewfinder – the director's viewfinder function (which will be added to the camera with a firmware update after launch) allows DPs to simulate different angles of view and how an image looks, on cinema cameras.
Supported cameras include the latest large format cameras such as:
ARRI ALEXA LF,
ALEXA Mini LF,
ALEXA Mini
ALEXA SXT, AMIRA, ALEXA 65, ALEXA XT
RED MONSTRO 8K, HELIUM 8K, Gemini 5K
Sony VENICE
Pricing and availability of the Sigma fp will be revealed at a future date.
Check out the full presentation below:
To learn more about the new Sigma fp mirrorless camera and all the new lenses, head over to Sigma here.
Disclaimer: As an Amazon Associate partner and participant in B&H and Adorama Affiliate programmes, we earn a small comission from each purchase made through the affiliate links listed above at no additional cost to you.
Claim your copy of DAVINCI RESOLVE - SIMPLIFIED COURSE with 50% off! Get Instant Access!