There are plenty of reasonably priced vlogging cameras available on the market these days including the a5100, a6000, RX100 VI, and even the Canon GX7. However, one major drawback that these offerings do share is the absence of a microphone jack – a feature reserved for higher-end products.
This significant omission makes it difficult for budget filmmakers to get great quality audio right out of the box, forcing users to deal with the mediocre built-in microphone and the poor audio quality it delivers. Luckily, there are alternative ways to attain great audio through an external microphone/recorder setup, as explained in the following video by Jason Vong.
When it comes to shooting with a mirrorless camera without a microphone input, Vong recommends using the Shure Lenshopper VP83F microphone. Mounted using a Rycote Shockmount system, this compact shotgun produces clear-sounding audio while doubling as a recorder, storing files onto MicroSD cards.
The unit is powered by two AA batteries and even features a built-in headphone output jack for audio monitoring. Furthermore, the VP83F has a microphone out port to run audio into your camera if it has a microphone input.
While the audio from the VP83F may not be broadcast-quality, the sounds produced are clearly a notch better than what you'd get from a built-in microphone. Also, the directional pattern of a shotgun microphone like the VP83F helps when it comes to capturing and isolating sound signals with the utmost in audio clarity.
Despite the fact that the VP83F is undoubtedly a handy tool for vloggers, there are a couple of disadvantages to consider with this particular audio setup. For starters, you will have to get used to hitting record on both the camera and the microphone separately as they aren't linked by a cable. Also, because you're recording your audio externally, you will have to spend time in post syncing up your audio and video tracks before editing your footage.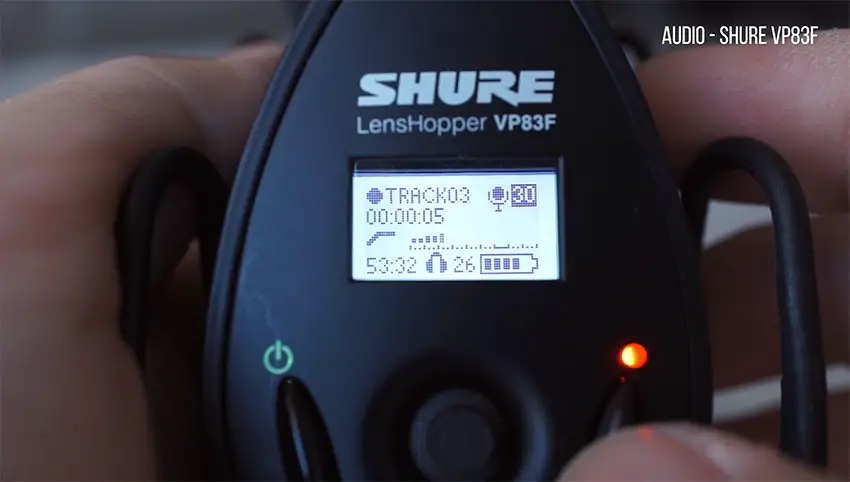 For $300, the Shure Lenshopper VP83F is a great investment for vloggers using a camera with no microphone jack. However, if you're looking for a cheaper alternative, Vong suggests a few different options to consider.
Firstly, you could invest in a small field recorder like the Zoom H1n coupled with a Rode SmartLav lavalier mic. Also, you could mount the recorder to your camera and attach a small shotgun microphone – such as the Rode VideoMic Pro.
If you've got a Sony a6000, however, you can opt for the Sony ECM-XYST1M microphone. Even though the camera doesn't feature a microphone input, this particular add-on can be tethered to your camera via the proprietary Multi-Interface Hotshoe mount. It is worth noting that while the ECM-XYST1M is slightly cheaper than Shure's offering, its audio quality is less impressive.
[source: Jason Vong]
Claim your copy of DAVINCI RESOLVE - SIMPLIFIED COURSE with 50% off! Get Instant Access!