If your current workstation is a bit outdated or it simply needs some serious hardware upgrade, then the latest HP Z6 G4 might be an excellent substitute for you. First shown at NAB 2019, the fourth-generation Z6 workstations are finally hitting the market equipped with all the bells and whistles any creative professional may need.
Each machine packs one or two of Intel's Xeon Scalable processors, NVIDIA's Quadro RTX graphics cards, as well as up to 384 GB of memory. Apparently, these resources are more than enough to tackle even the most challenging compute-intensive workloads such as demanding VFX workflows, complex 3D simulations, native 8K video editing and whatnot with ease.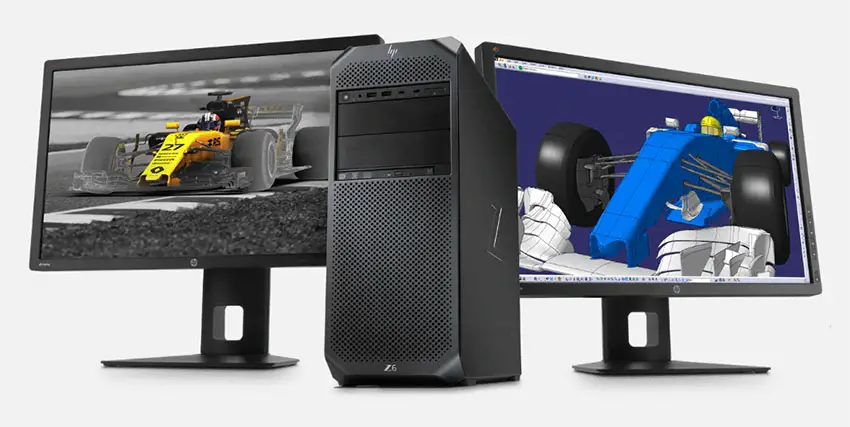 In a nutshell, the HP's Z6 G4 workstation is based on one Intel Xeon W CPU or two Intel Xeon Scalable processors, with up to 48 cores in total. The machine can integrate up to 384 GB of DDR4 memory, has two PCIe 3.0 x16 slots, and features two NVIDIA Quadro RTX 6000 graphics cards.
Additionally, the system can pack multiple SSDs and HDDs with up to 36TB of storage space using 4 storage bays alongside dual dedicated M.2 slots. Other than that, each HP Z6 G4 workstation comes with a 1000 W power supply, enough to feed the most power-hungry components.
Regarding I/O, users will have access to 1 headset audio jack and 4 USB 3.1 G1 Type-A ports on the front, as well as 6 USB 3.1 ports on the back of the case. USB 3.1 G2 is also optionally supported.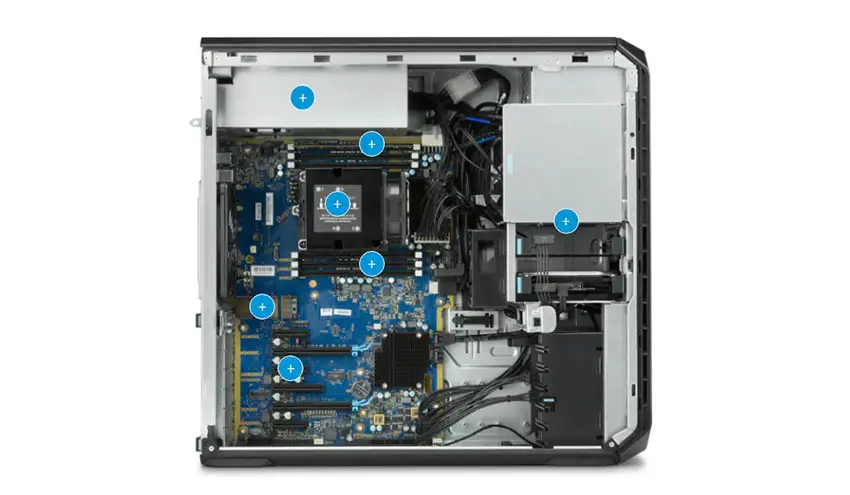 HP's Z6 G4 workstations are already available to order starting from $1,829. It's also worth noting that the G4 series sits between the company's top-of-the-line dual-processor Z8 machines with up to four Quadro RTX 8000 graphics cards as well as the more compact and affordable Z4's with two graphics cards that start at $1,359.
Best of all, the Z6 G4 workstations are upgradeable so you can keep your system up to date down the line once new hardware is available. Each machine is backed by a three-year warranty and supported by the company's Sure Start self-healing BIOS capability, HP Sure Run security feature, and HP Sure Recover. To learn more about the available options and configurations, head over to HP's official website here.
[source: HP]
Claim your copy of DAVINCI RESOLVE 16 - SIMPLIFIED COURSE with 50% off! Get Instant Access!